Watches tell you not only the time but also reflects the personality of its owner. A perfect wrist watch acts as a style statement and can be a game-changer for every man or a woman. You can fathom a person's taste by having a look at the watches' collection of Top 15 Best Indian Watch Brands.
In Hurry, check best sellers from this table
How to choose your watch?
Each one has its requirements and desires. In this market, brands are catering to all kinds of needs of their potential customers. Some of these brands offer you a product at low prices while some stick to their classy and evergreen collections. Choosing an Indian Watch Brands is entirely on you, depending on your personality specifications, cost, and several other constraints.
List Of Top 15 Indian Watch Brands
Keeping in mind all the brands, here is a list of the best Indian brands for watches:
#1 Titan Watch Brand
There isn't anyone who hasn't heard about this brand This is also considered as best Indian Watch Brands. Simple, classy, and elegant, Titan has always been one of the sought after brands in the Indian market.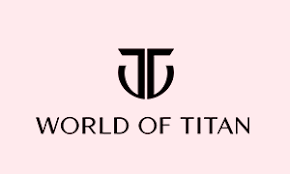 Tata Group and Tamil Nadu Industrial Development Corporation jointly own this venture. The brand is also bringing watches for the younger audience. Therefore, undoubtedly it falls in the category of top Indian watch's brands.
Also Read| How to start Detergent powder Making business
#2 Fastrack Watch Brand
Another brand that needs no introduction, Fastrack is one of the watches which is quite popular among teenagers and young adults. The brand's popularity is mainly because of its unorthodox and funky designs with the best color combinations.
Whether it's a date night or a hangout with your friends, Fastrack has different kinds of watches and colors for all your moods.
#3 Dressbery Watch Brand
Myntra's in-house brand, Dressbery, is slowly entering the list of India's best brands. These watches look fantastic and are available at affordable prices, making them one of the sought after brands.
Also Read| Top 10 Best Headphone Brands in India for 2020 | Earphone, Earbuds
#4 Casio Watch Brand
A brand that is still loved by almost everyone, Casio has a design of their own. Casio has never tried to fit in the conventional way of designing their products. Instead, their products give a rough look that their audience loves to enjoy.
The G-Shock line of watches still draws eyeballs. These watches tell us a story of heritage and culture and all the efforts to make these resilient products. The dials and dark colors of these watches will never fail to impress you, especially if you are up to face all the roughness in your life.
#5 Timex Watch Brand
You can look for this brand if you want a touch of class at affordable prices. The company has been in the market since 1854 and still surviving. Its rich history will lure you in taking a dip in their story and be a part of this fantastic brand.
Military servicemen and women have worn Timex watches for their simplicity and elegance. It would be best if you didn't miss a chance to be a part of a brand that has seen the world change with passing decades.
Also Read| Transport Business Ideas | How to Start Transport Business in India
#6 Fossil Watch Brand
Fossil started in 1984, and now the group is also responsible for making licensed accessories for several luxury Indian Watch Brands such as BMW, Armani Exchange, Diesel, and many more.
Way back in America, Tom and Kosta, two brothers, started this brand, and even now, after so many years, the brand has still maintained its glory. You can check out their products if you want to get a touch of a premium product.
The brand recently introduced Fossil Swiss, a product line with quartz and mechanical movements.
#7 Diesel Watch Brand
Like its other products, the brand's name is enough to say about its uniqueness. A look at the watches is enough for pushing you to spend your money on these fantastic collections.
The chronograph subdials and analog displays are chic enough to draw anyone's attention to your wristwatch. The products, too, come in different colors. Therefore, Diesel has to be in the list of India's top 10 Indian Watch Brands.
Also Read| Want to Build Your Own Brand – Get Best Digital Brand Service
#8 Daniel Klein Watch Brand
Best designs in an affordable price range is what describes Daniel Klein. The watches suit almost every attire because of their simplicity. You will also love the way they package these watches.
#9 Giordano Watch Brand
Its start dates back to the year 1981 and is still in the market. A Hong Kong company, Giordano knows how to draw customers with their perfect analog dials and color combinations.
The products are of high quality and also affordable.
#10 Tommy Hilfiger Watch Brand
Tommy Hilfiger has created a name of its own in the fashion world with all of its products. The brand loves to keep it simple in the right proportions, and this formula seems to always work for them.
#11 Sonata Watch Brand
Sonata aims to provide cool watches for the youngsters at low prices. The brand is a subsidiary of the Tata group, thus providing a level of trust in the beautiful and funky affordable watches. It's indeed one of the best watch brands in India.
#12 TAG Heuer Watch Brand
This Switch watches company is known for its Chronographs and Chronosplit. These watches themselves speak a lot about the art of watchmaking.
#13 Tissot Smart Watch Brand
Again, a Swiss watchmaker, you will come across Tissot watches in several legendary places. The company has been here in the market since 1853.
#14 Rolex Watch Brand
Class and luxury with the finest raw materials and an eloquent display of craftsmanship, Rolex is the brand that everyone dreams of buying.
#15 Breitling Watches
Breitling is another brand that defines luxury. It's in this game since 1884 and has been focusing on the quality since then. Thus if you want to add a luxury watch, you can go for this brand.
Final Words
Watches reflect a person's personality and also form an essential part of their style statement. There's a varied number of watches for different kinds of people. Even if other smart devices surround us, a nice watch will never go out of the market. Companies must start thinking about bringing different modifications. It feels nice to see the best Indian watches brands trying to provide quality products at affordable prices, making it challenging to figure out top 10 watch brands in India.