Want to explore your entrepreneurship journey in the health and fitness industry? Looking for the Top 10 Best Gym Franchise Business In India which can be super profitable with highly demanded?
Here in this article, we will help you to understand everything about "TOP 10 BEST GYM FRANCHISE IN INDIA"
Why Fitness/Gym Business?
The world is changing before our eyes. As conscious citizens of the country, it is of utmost importance to cope with the change. The need for an individual to stay fit is increasing daily.
Obesity among young people has increased. Research from "ICMR-INDIAB" states that the prevailing obesity rate and central obesity range from 12% to 31% and 17%–36%.
Obesity is a health hazard which might lead to diabetes, heart attack, and other health-related illness.
With the emergence of the World-Class fitness franchise business in India, our physical and mental well-being will improve.
This article's scope is to explore the top 10 Fitness Franchises in India and inform the readers of the type of facilities they provide in building a more healthy and happy nation.
The Top 10 Best Gym Franchise in India includes some of the best gyms in India with great investment potentials for an entrepreneur as they provide expert facilities with trained fitness professions guiding the customers to maintain a perfect body:
List Of TOP 10 BEST GYM FRANCHISE IN INDIA
#1 Talkwalkers Gym Franchise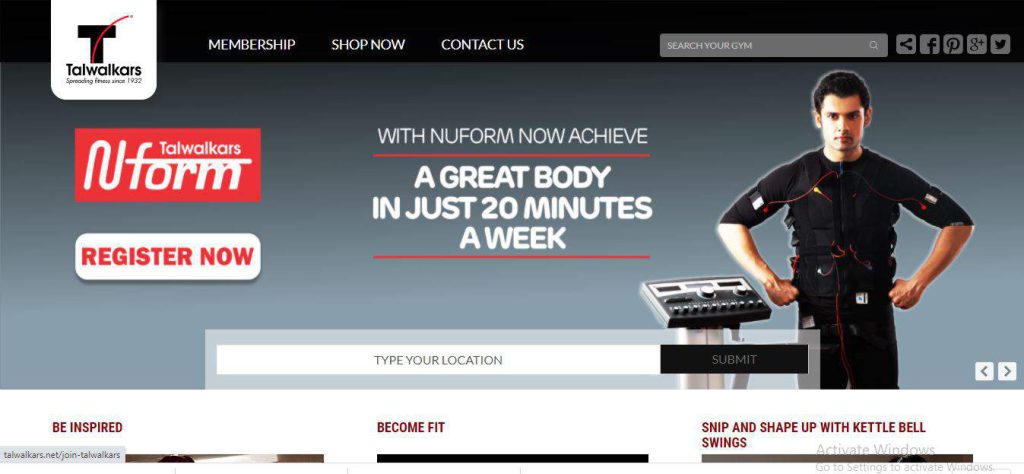 Being one of India's oldest gyms, Talwalkars boasts having state-of-the-art fitness equipment and has one of the country's best fitness training coaches. They established their first branch in Mumbai in 1932, and now they have the highest clientele through their consistent health services.
They have more than 175 gym outlets in major cities across India and Srilanka and have amassed over 150,000 members. At Talwalkars, the membership fees can range from Rs 22,000 to 35,000 depending on the amenities availed as per the location.
TalkWalkers Franchise Cost
The franchise cost to set up this brand of the gym is around 10-20 Crores.
#2 Fitness First Gym Franchise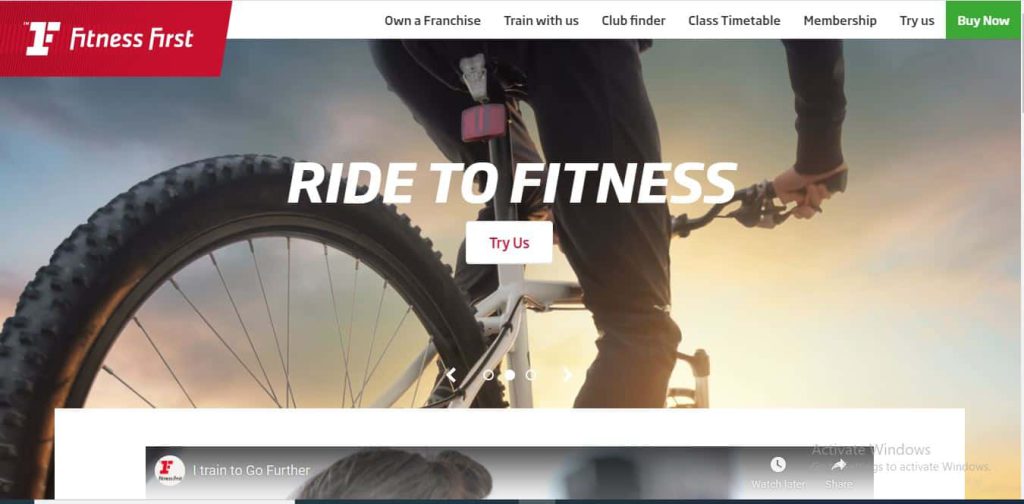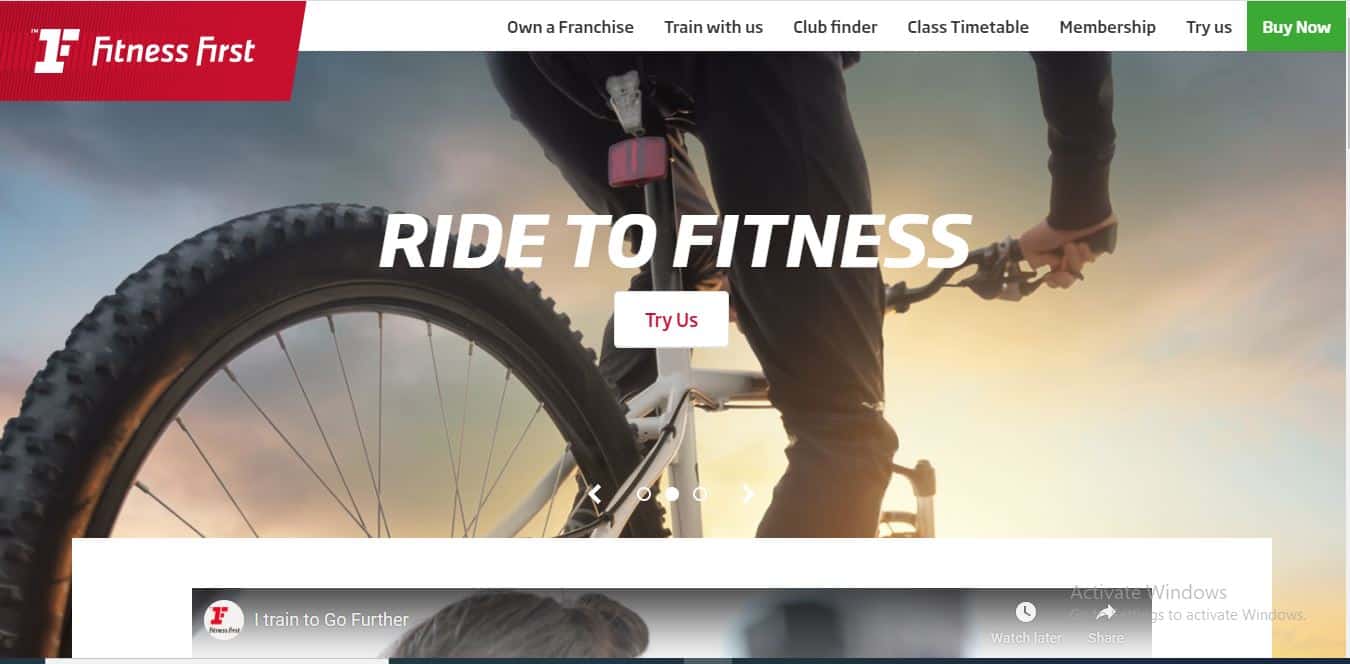 Fitness First is a modern gym with colossal potential. This gym aims to provide quality equipment, a variety of classes, reliable and hospitable staff coupled with catering customised health advice to their clients.
They strive to offer a modern and friendly atmosphere to serve the fitness needs of customers. This England-based gym is an international giant with branches in 16 countries and hails as India's most well-equipped gyms.
Fitness First Franchise Cost
Fitness First franchise setup Cost is aproximatly 5 Cr.
#3 Anytime Fitness Franchise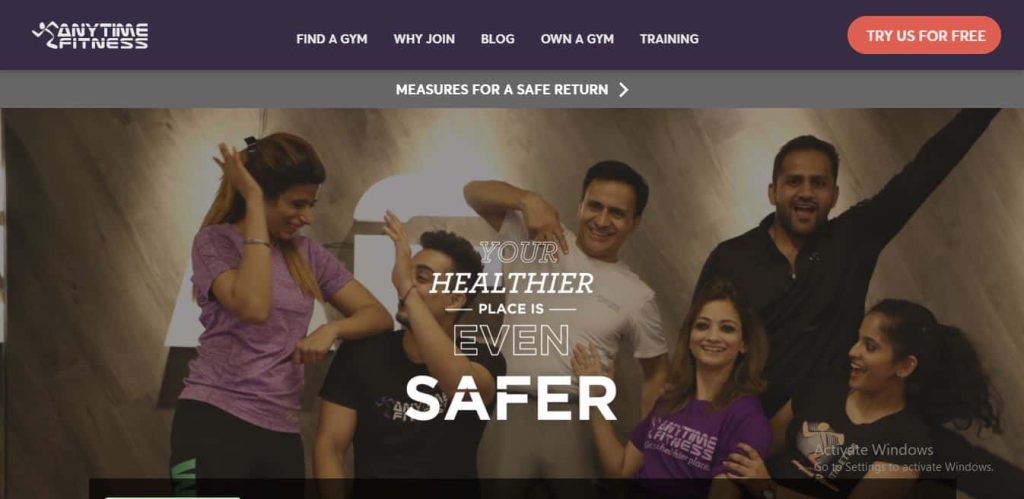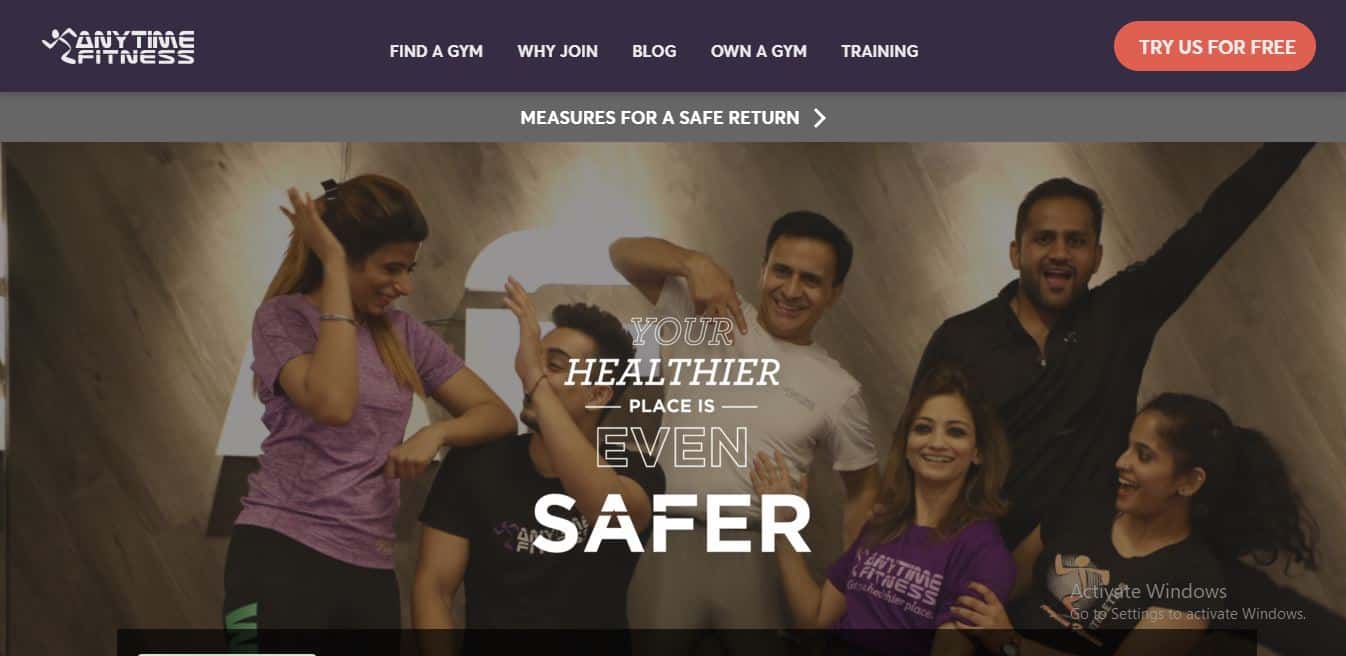 One of the most well-known gyms worldwide for its expert trainers and excellent facilities. Members of this gym get their money's worth due to the presence of state-of-the-art facilities available here.
Investment opportunities in the form of franchises are with a minimum investment of 2-3 crores provided that the space of the gym is more than 3500 sq. ft. It promises a high rate of ROI, which is 32-35%.
Anytime Fitness Franchise Cost
The minimum investment Required for anytime fitness franchise is around of 2-3 crores
#4 VivaFit Gym Franchise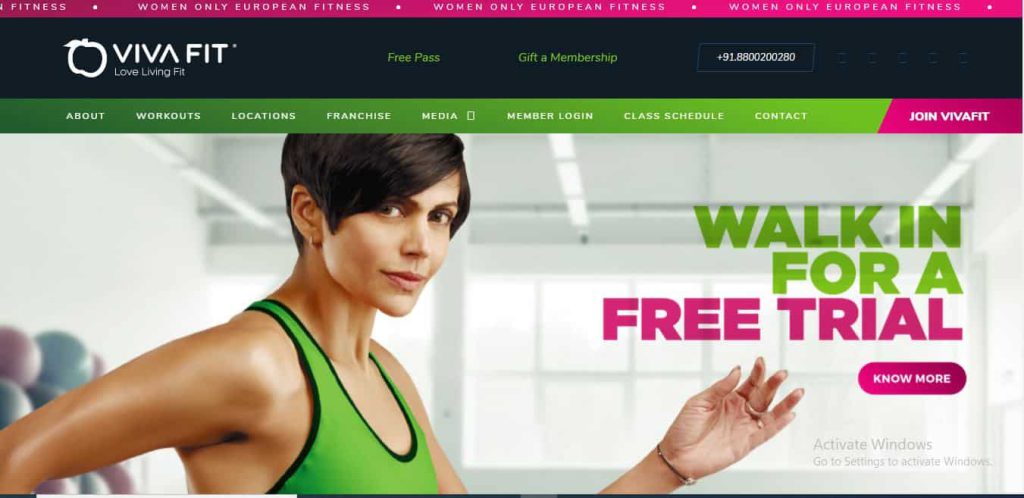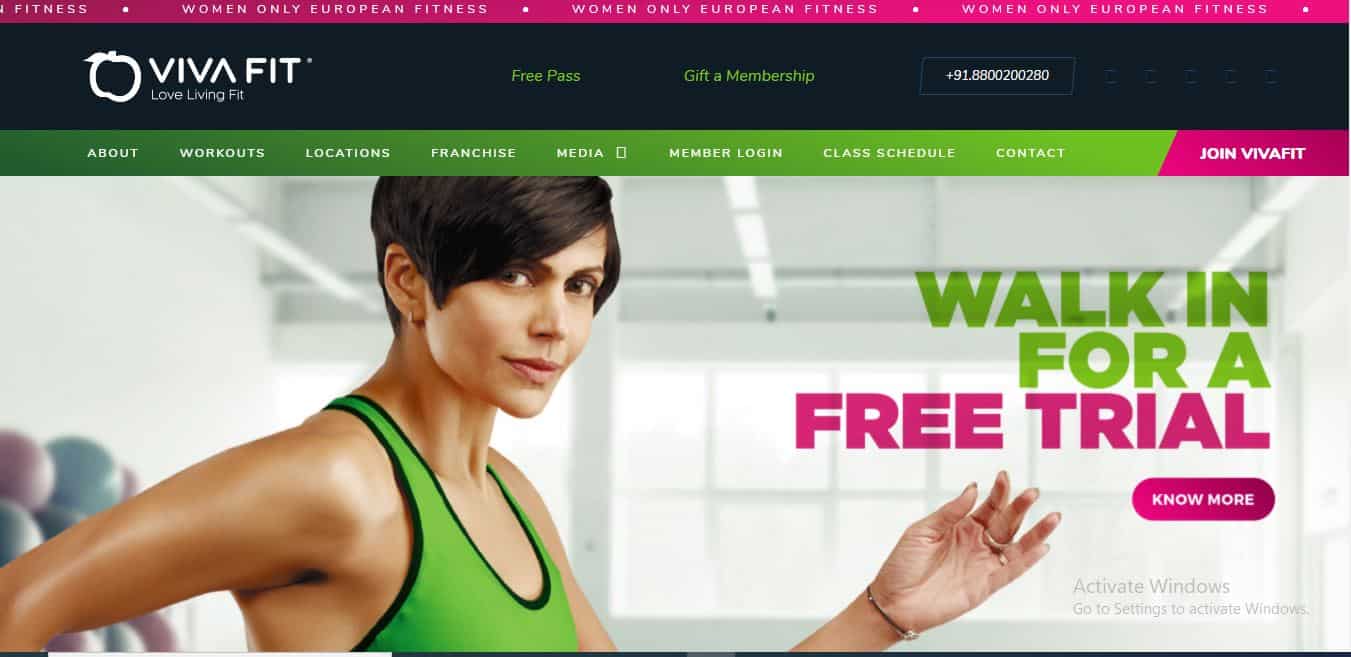 Viva Fit is a niche modern "Women's only Gym." It is the most popular women's only gym in the world. Professionally certified trainers cater to your needs with access to world-class facilities making this one of the best gyms for women.
There are tremendous investment opportunities in this gym as it has an app for fitness freaks to book classes.
VIVAFIT GYM FRANCHISE COST
It has a low operating cost with an investment of Rs 25-50 lakh provided that the area of the gym is at least 1500-2000 sq. ft and boasts an operating profit in 6 months and break even at 18 months.
#5 Life Fitness Gym Franchise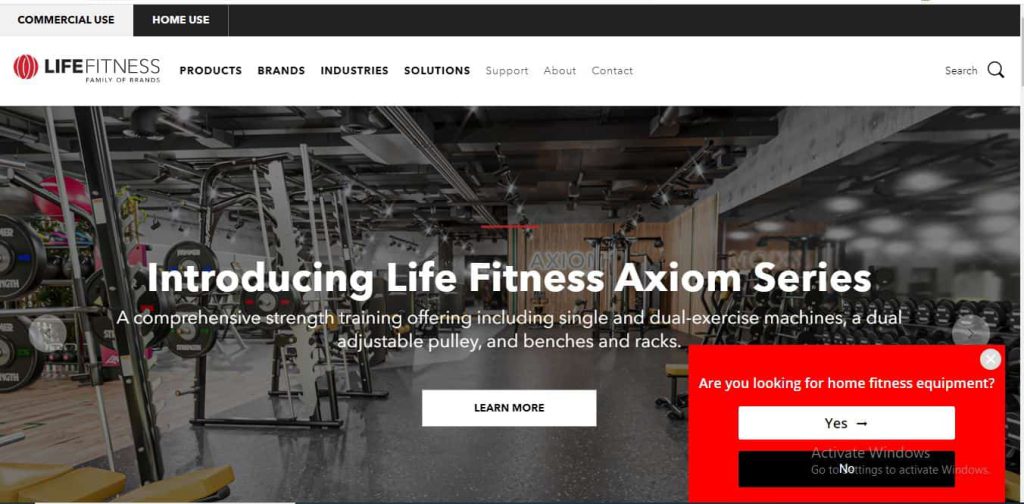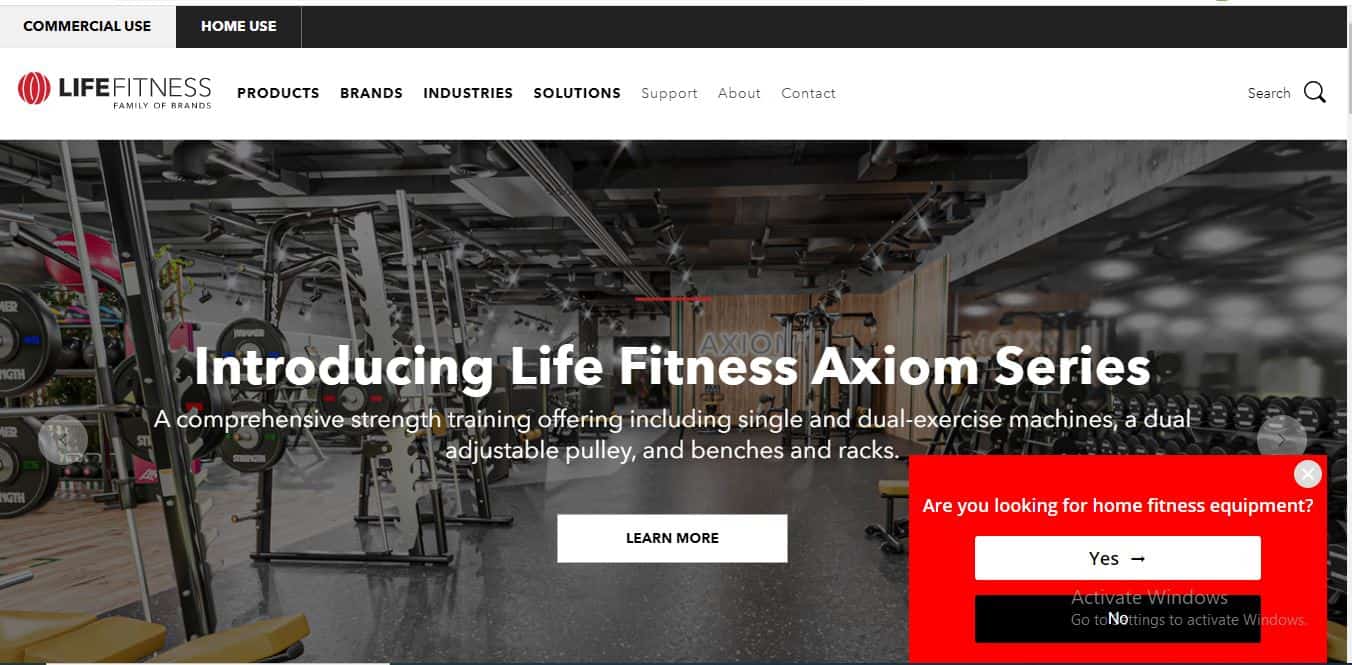 One of the fastest growing online equipment stores which serve world-class equipment. Since most millennials prefer to work out at home, this web store life easier by providing online fitness classes and equipment for productive work out sessions.
#6 Gold's Gym Franchise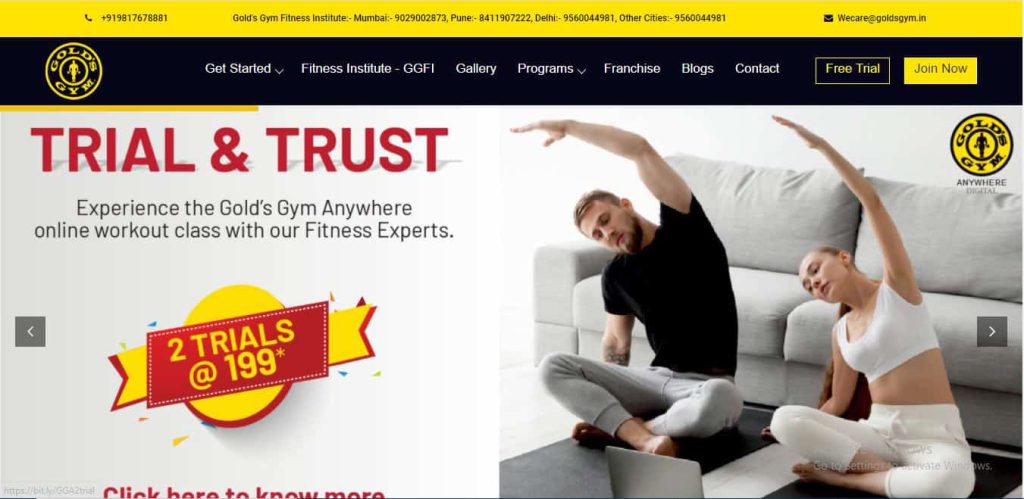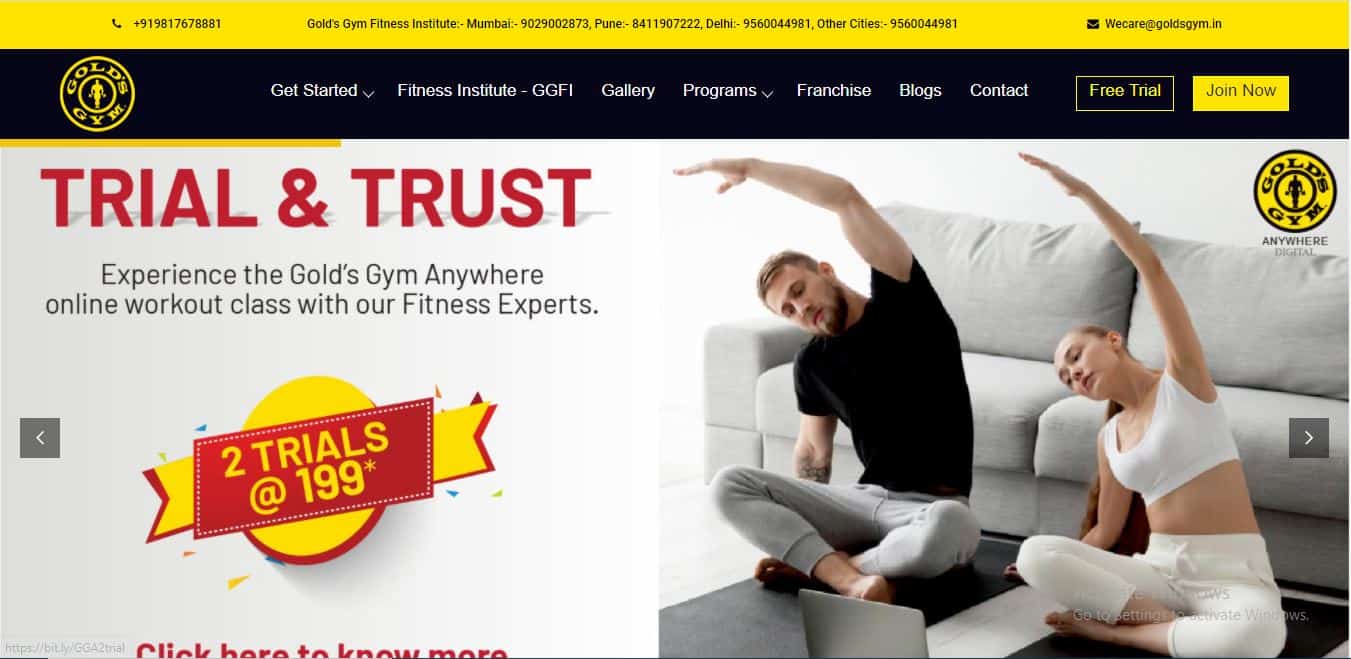 Arguably one of the most robust gyms in the country. They pride themselves in having an army of qualified professionals well equipped to train you in the most efficient way possible, with expensive world-class equipment making this one of the most pivotal high-end gyms in the country. This world-class gym originated from Texas, the US, and commands an enormous presence in India. Franchise details are present on their website.
#7 Cult.Fit Gym franchise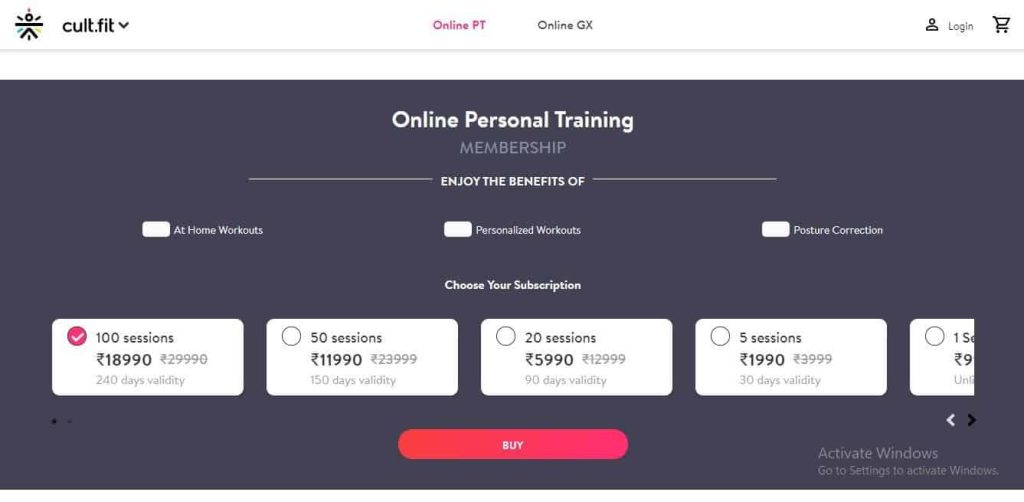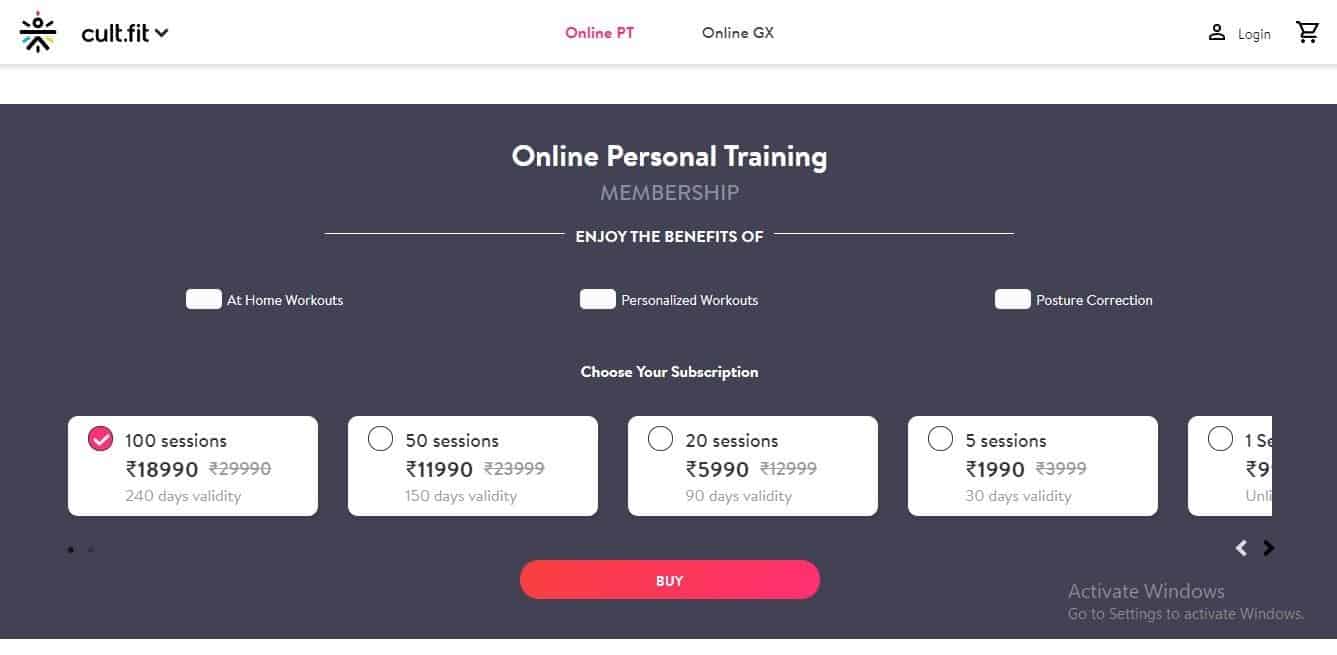 One of the most popular brands in the fitness industry is Cult.fit. It has specialized gyms across the country, which not only provides expert fitness routines but also has a commanding presence in apps. Their app is one of India's most popular fitness apps, which includes not only weight exercises but also dance and yoga classes are given by certified experts, making it one of the best health, fitness and Best Gym Franchise business in India.
#8 Snap Fitness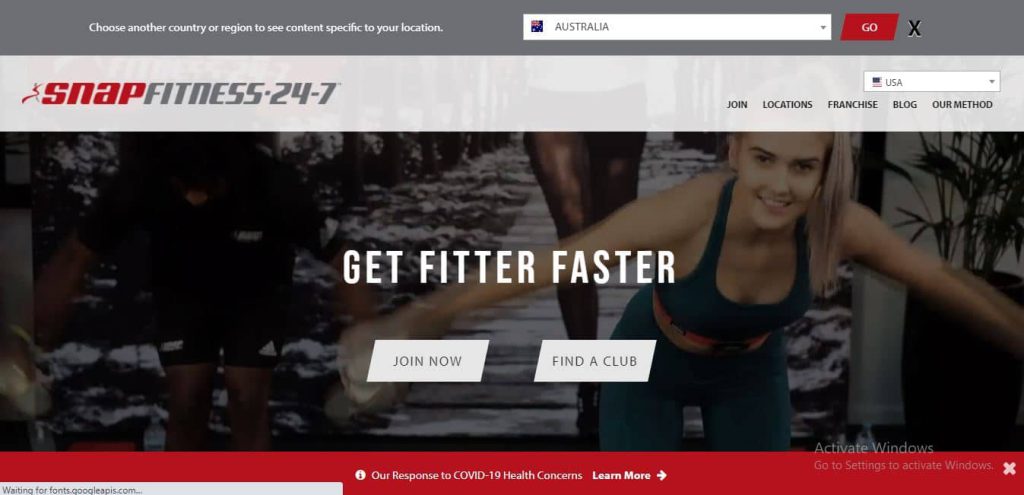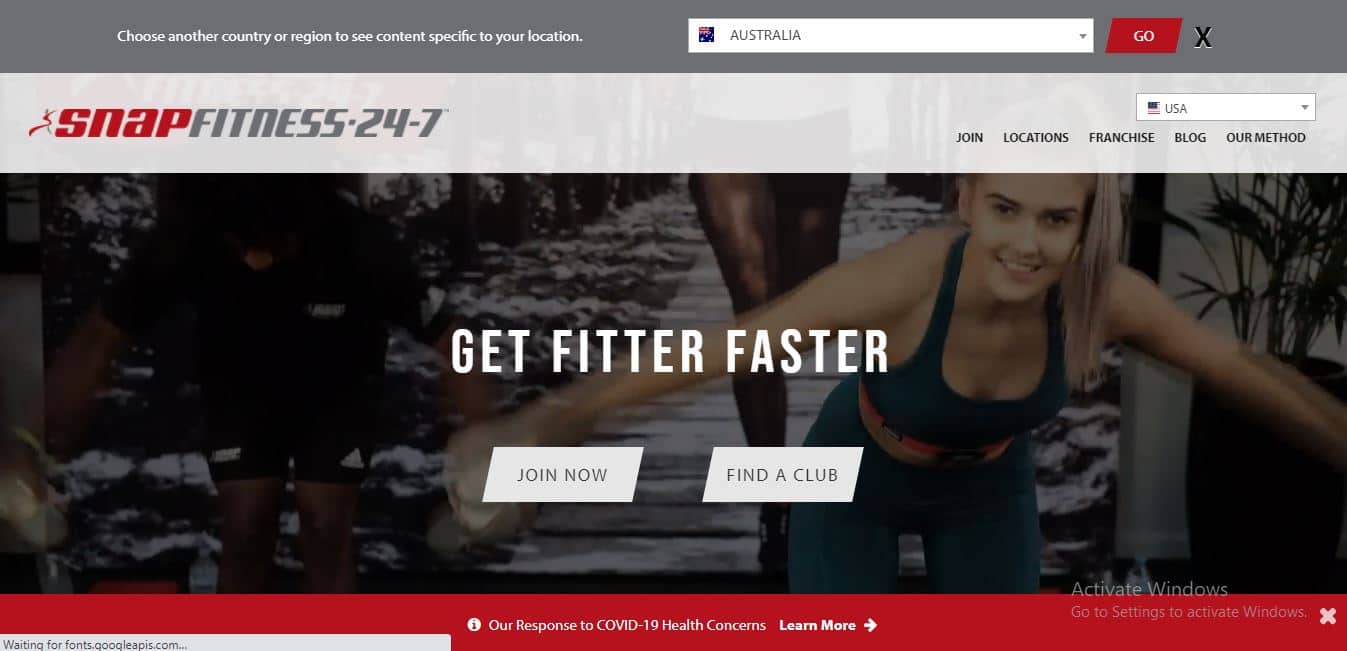 For martial arts enthusiasts, this gym chain is a gold mine. Apart from having a state of the art equipment, this gym is famous for having martial arts and self-defense trainers. This gym is ideal for workaholics and office goers, as it is open for 24×7. The cost of setting up franchises range from 1-2.5 crores. They guarantee a high return on investment as it deems to be the most flexible health, fitness business and Best Gym Franchise.
#9 Fitness one Gym Franchise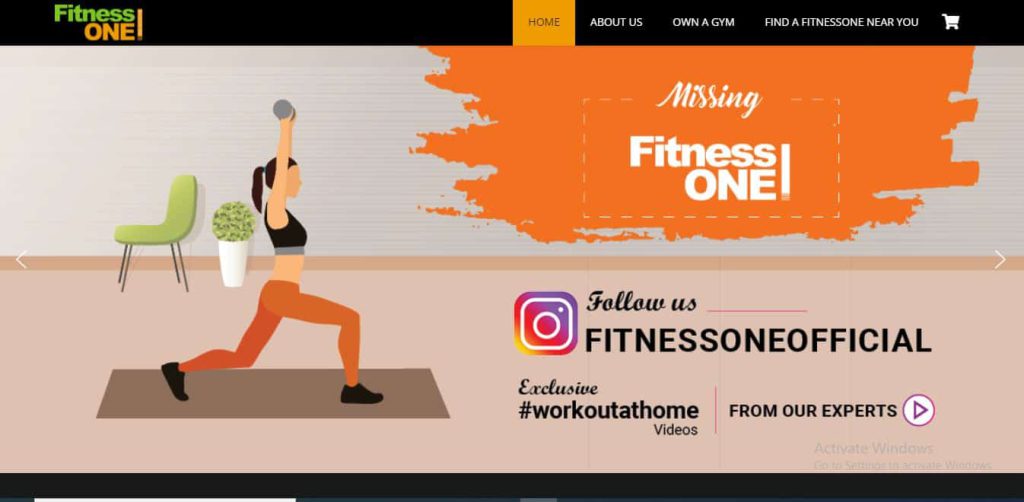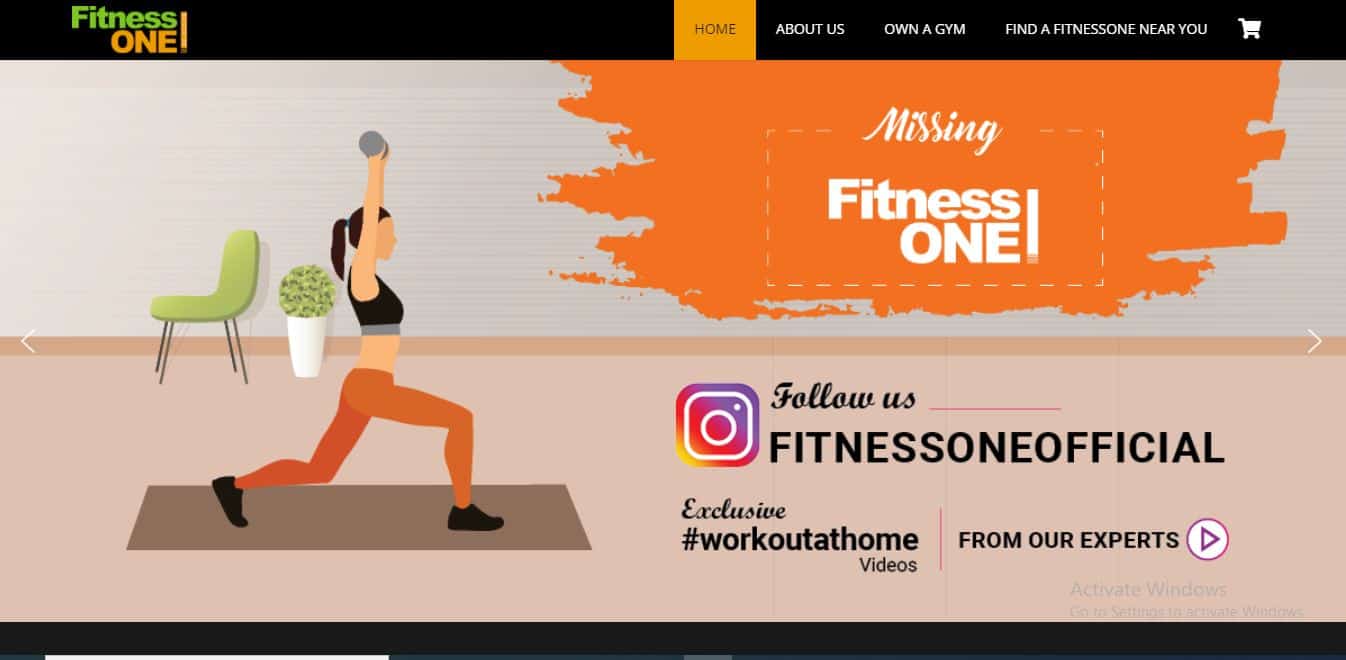 One of the fastest-growing best gym franchise chains in India. This gym boasts excellent value for money experience with well-trained bodybuilders guiding you to enhance your potential. Franchise details are present on the website.
#10 Nitro Bespoke Fitness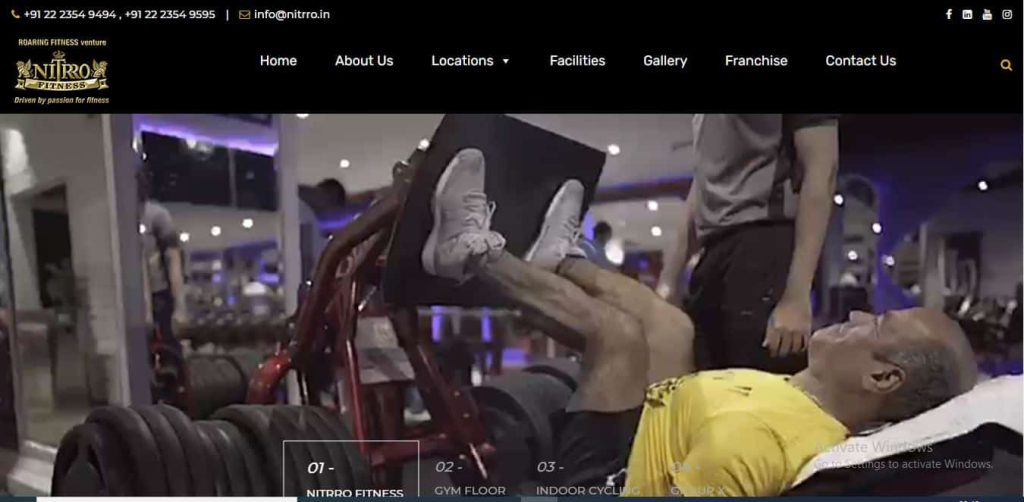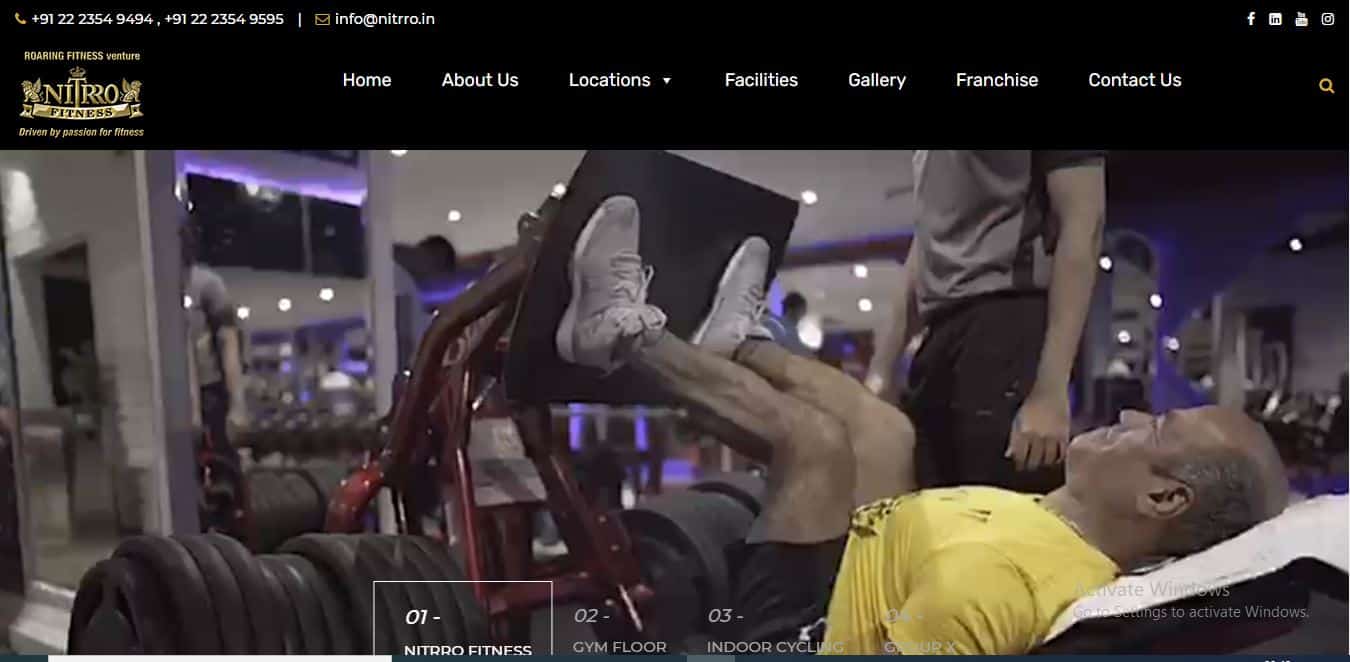 One of the most award-winning gyms in the country. This gym is high-end, posh, and endorsed by famous Bollywood celebs who frequent this particular gym as it provides a wide range of fitness activities guided by world-renowned instructors. This gym has the most high-end facilities in the country. This fitness/ Best Gym Franchise center is the "go-to" gym for professional athletes.
Conclusion
There is an ever-increasing demand for quality fitness centers in India. The above-mentioned best gym franchise business, in particular, is leading the fitness curve in the country. These fitness chains are well equipped and invest a lot in world-class trainers/fitness experts, making them the fitness industry's forerunners and a viable investment option.