Nostalgia hits when you experience the fun of having beverages that you had during your childhood days. Many companies in India that has been functioning its business in India since 1970s have stopped manufacturing such vintage products. Similarly, one of such company is Campa Cola. Now, most of you would think that it is out of business because you will not see its products anymore in local shops. But, the kick about Campa Cola Franchise is that it has been re-launched by RCPL (Reliance Consumer Products).
The official announcement was made just last week in March 9th 2023 when Reliance decided to bring back the iconic brand, Campa Cola once again for the Indian public. Campa Cola Franchise was founded back in the year 1977 and was a manufacturer of several flavored beverages like Cola, lime, and Orange and sell them in India. This non-alcoholic drink was a massive hit among children back then. So here's all you need to know about the Campa Cola Franchise including Campa Cola Franchise Cost, Investment Details etc.
About Campa Cola and its initial days
Campa Cola has introduced to the Indian market 46 years ago in the year 1977. It was Pure Drinks Group that created Campa Cola in the 1970s. As soon as its products (beverages) hit the market consumers loved it and the company was able to do huge business. The company has its head office registered in Delhi which was once a market leader in soft-drinks category before foreign players like Pepsi and Coca-Cola hit the Indian market. 
Want to Grow Your Business - Contact Us
Luckily, it was in the month of August 2022 when business magnate, Mukesh Ambani decided to take over Campa Cola by offering INR 22 crores which was ultimately a successful deal. However, this was also an opportunity for Mr Mukesh Ambani to bring back a vintage and nostalgic company revive once again in the market by continuing what it does best which is manufacture different flavored beverages.
Campa Cola Franchise
Campa Cola new owner Mukesh Ambani or Reliance has made a huge announcement about offering Campa Cola franchise or distributorship. People those who want to open up Campa Cola's franchise or be a distributor then they will be able to do that but as of now not much details has been provided regarding its franchise or distributorship.
But, if Campa Cola is able to once again grasp the Indian market then it could prove to be a fatal competition for its competitors like Pepsi and Coca Cola dealership along with other soft drink brands.
Since the company will be functioning under the leadership of Reliance, the products of Campa Cola could be rolled out at a reasonable price. As mentioned earlier, that currently not much details has been provided about the products or its price list but it can be assumed that Campa Cola will make a huge comeback after many years under the guidance and leadership of Reliance.
Campa Cola Best Selling Items
Campa Cola is a soft-drink manufacturing company that stopped its production soon after it went though losses. The company introduced three flavored drinks (Cola, Orange and Lime) which became a successful product among youngsters at that point of time. These three were the best selling items for Campa Cola back in the time when it was doing massive business in the Indian market before the arrival of Pepsi and Coca Cola in they year 1989 and 1993 respectively. The best selling Campa Cola items are:
Campa Cola
Campa Lime
Campa Orange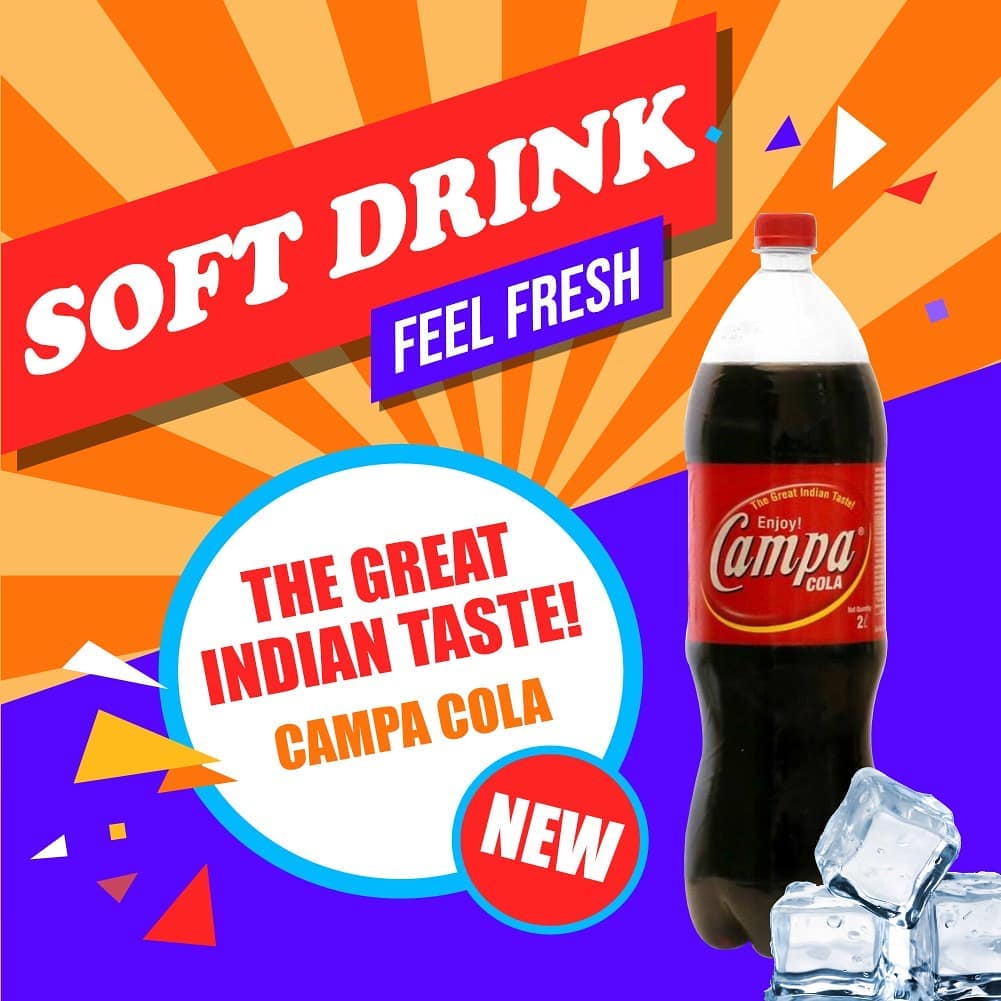 Campa Green and Campa Jeera are two new additions to the product items that could do good once reintroduced.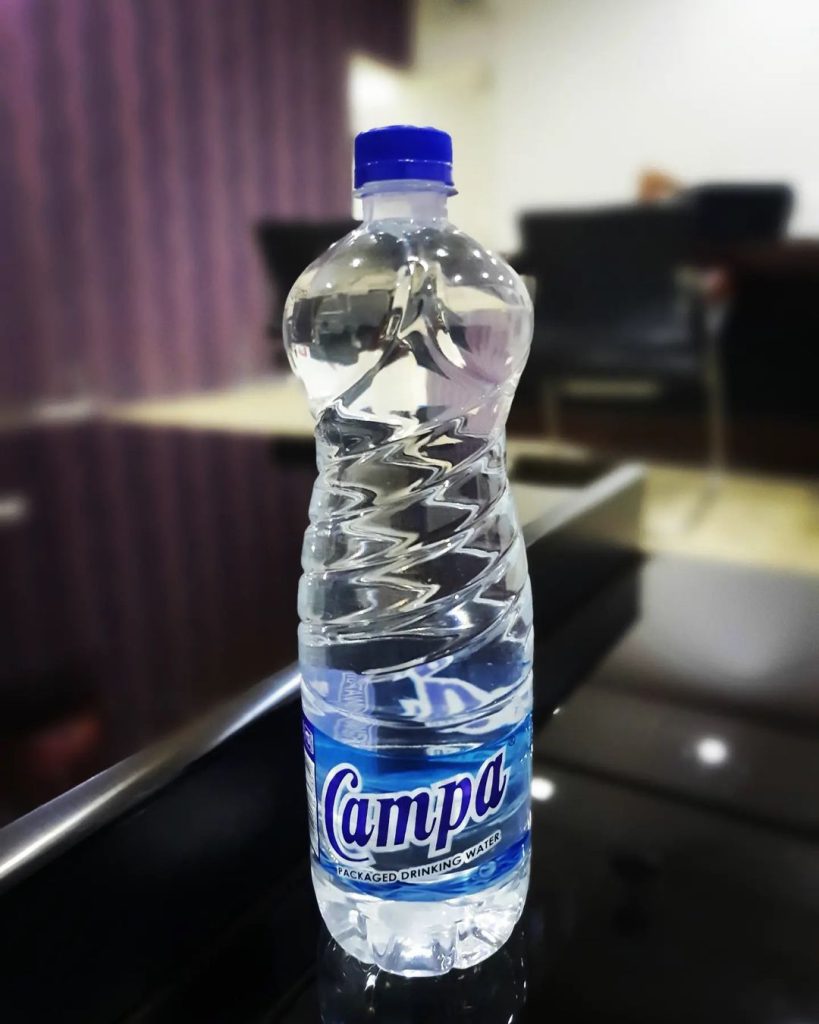 Requirements To Get A Campa Cola Franchise
Requirements for getting a Campa Cola franchise is as simple as getting any other franchises in India. The first and foremost things would be arranging the required capital/investment which depends on various factors like space and area, buildings and infrastructure and many more. However, apart from the investment part, interested entrepreneurs should be ready with their original documents because those things are the crucial requirement for getting a franchise.
It shall be noted that interested partner/entrepreneur should not have a criminal history. Looking at the increased price ranges for every product and services in the country, you should be ready to invest pretty lump sum amount. Approximately it could take you to invest around minimum 5 lacs or more for the stock & operating amount.
Highlights of requirements for Campa Cola Franchise are:
Be ready to invest a pretty lump sum amount to open a Campa Cola franchise in 2023
Be ready with all documents and ID proof so that the concerned team can verify your details
Be ready with an ideal location for the store opening.
A strong line of transportation and proper transportation vehicle would be a must.
Manpower Required To Run A Campa Cola Franchise
The manpower required to run a Campa Cola franchise would massively depend on various factors like the size of the store. Campa Cola could make a breakthrough in the Indian market but that too is a huge risk that the owners have to take because of the strong competition in the market already doing great business by occupying maximum market percentage. However, the price tag of Campa Cola's products could play a crucial role for the success of its products.
However, if you are opening up a franchise of Campa Cola then you would not have to spend much on manpower. The products are being reintroduced once again to the Indian market and it will be quite risky to hire maximum manpower for a work which would require minimum workforce.
Area Required to establish a Campa Cola Franchise
The area required to open up a Campa Cola franchise has not yet been revealed so far yet. But, it can easily be assumed that the stores need to be spacious and roomy so that activities conducted are able to be done comfortably. But, all in all, one should be able to be ready with a minimum area of 200-500 sq ft.
You will be responsible for the distributorship of Campa Cola's products which is why your overall outlet should look welcoming for local shop owners.
Even though you will be responsible for the supply chain of Campa Cola you should have enough space on floor area so that to fit in all the necessary furniture and items. Entrepreneurs looking to open up a new franchise of Campa Cola can seek expert advice if necessary so that they get an idea about structuring the best outlet for the franchise.
Investment Required For Campa Cola Franchise
As mentioned earlier that there are various factors that would affect the total investment of Campa Cola franchise. For example, if the area is huge then the investment would also be more when compared to a small area.
Apart from this, suitable four wheelers, Internet, Computers & other necessary equipments including printers, refrigerators (In case of D2C sales), telephones are other expenses shall be kept in mind.
Highlights for the investment required for Campa Cola franchise:
You should be ready to spend on a refundable deposit. The exact amount has not yet been revealed so far.
You should have enough capital to start business immediately by purchasing stock in bulk.
Cost on infrastructure (depending on size, etc)
Cost on shop/Godown. In case it is in your place then there will be no or minimum cost.
Cost on commercial vehicle (Depends on the number many vehicle working)
Working capital.
In case you are asked to spend on marketing then the investment could be little more than you are expecting.
Documents Required for a Campa Cola Franchise
ID Proof documents like Aadhaar card, PAN Card, Voter Card, Passport
Address Proof: electricity bill, ration card
Photo (passport size), email ID, mobile number
Current account and canceled cheque
GST Number
Shop Act License
FSSAI
Trade License
NOC
Equipments Provided to Campa Cola Franchise
As of now, the company has not revealed any such details that says that they would be providing to Campa Cola franchise owners. But, one could expect to get the following things from the company:
The refundable security deposit
A freezer for storing goods
Computer/Application and IT Support
Training (Proper guide on how to manage the distributorship)
Packaging boxes/cartons with the company's branding on it.
How To Get Franchise of Campa Cola?
Eligible people can apply for the franchise or Campa Cola's distributorship either online or by contacting the concerned authorities through customer service. The official website has provided people with an email ID where interested entrepreneurs could raise a query for a formal request for the application of Campa Cola's distributorship/franchise. Once you get through with the initial process the concerned team from the company will be contacting you.
Campa Cola Franchise Profit Margin
Campa Cola has started to introduce its products online through the official channels of Jio Mart and Reliance Stores. The customer base is slowly growing for the reintroduced yet nostalgic favorite beverage drink for the Indian people. Naturally shop owners will be looking for Campa Cola's supply chain and if you are able to provide that then you could be at a decent profit per month.
The exact profit figure is difficult to guess because in business there are various things that would affect the profit margin. On the other hand, Campa Cola still has to compete with its competitors in the market with almost equal price tag from its competitors. About Campa Cola
What is the Average return on Investment period for Campa Cola Franchise?
The return on investment timeline would hugely depend on how demand the product is creating in the market today. The products of Campa Cola began to sell in the market last year through Jio Mart and Reliance stores. Therefore, it is still quite early to guess an exact timeline for the return on investment for Campa Cola distributorship/franchise.
Royalty fee for Campa Cola Franchise
The company could charge a royalty fee on the sales made per month. However, this news is not yet solid enough because no details has been provided so far about Royalty.
Conclusion
If entrepreneurs gets their facts straight about Campa Cola being reintroduced once again the market then it would be a huge risk because of the solid competition in the market already. This would also mean that Campa Cola would be spending aggressively on their marketing and advertising.
FAQ
Is Campa Cola franchise profitable?
Ans: Campa Cola has been reintroduced in the market with its new owner as Reliance. It is just a start for the vintage soft drink that has made its way in the market once again. The business of Campa Cola franchise could be profitable.
Is owning a Campa Cola franchise better than a Coca Cola franchise?
Ans: Coca Cola has got the highest market captured in India and it is quite too early to judge that Campa Cola could do business as good as Coca Cola.