Searching for consumer-based super-profitable evergreen business ideas than the detergent powder making business is comfortable for you because the detergent powder is a consumer-based business. 
The growth rate of detergent powder is expected around 8-10% per year in the term of volume. The detergent powder has come in daily use of peoples, so there is less chance of Loss and detergent powder making a profit.
Washing powder making business scope
Since, last five years, IDMO found that the marketing of detergent powder is growing rapidly with a CAGR of 13.06%. There are three forms of detergents i.e. powdered, bar, and liquid detergents, but one who ruled on the market is powdered detergent. And others are disappeared from the market.
How to start detergent powder Making business
This is the fact that before starting any business we need to set up a proper plan to achieve success in every business. So, we need to establish a plan and budget for this washing powder making business. There are 3 categories i.e., Heavy-duty detergent, light-duty detergent, phosphate duty detergent, and fabric soft detergent powder.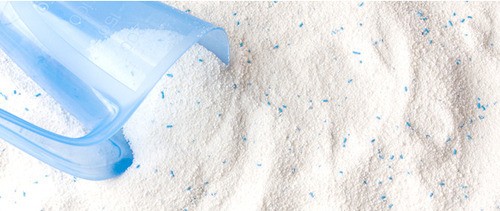 Specify which one you start effortlessly. Check the budget then start it because up and down is the rule of business and then decide the suitable location to start this detergent powder making business.
Registrations and Licenses
Licenses required to make washing powder
COMPANY REGISTER:
In this registration, if you want to make detergent powder alone then there is Proprietorship registration, while if you want to start this business with your partner then there is Partnership registration.
BANK ACCOUNT:
Now, you need to make a bank account on the name of your business's name.
GST REGISTRATION
This GST registration form is necessary for every business as per the government.
POLLUTION CONTROL:
Every business which contains some harmful materials which cause pollution is necessary to register. It also contains chemical ingredients. So, this is also necessary.
SSI UNIT
In these, we obtain deputy of government and other benefits of small business.
TRADEMARK REGISTRATION
It is also necessary for this project and protects your brand title from the competitors.
BIS Registration: It is vital for controlling the quality and product.
IS 4955-1968: If you want that your detergent is usable in the household, then this registration is compulsory.
Area required for detergent business
For this business around 1000sq. ft area is required. Be sure that near your location electricity, water supply and transportation is easily available.
Raw materials required for detergent powder making Business
There are some necessary raw materials
Acid slurry
Soda ash
Trisodium phosphate
Sodium tripolyphosphate
Carboxymethyl Selous
Glauber's salt
Color
Perfume
Packing materials
Machines required for making detergent powder
Stainless steel
Plastic trays/ss trays
Balance weight machine
Storage materials like buckets, drums, etc.
Detergent powder and cake manufacturing process
Step 1 first step is the sulphate drying process in which dry and liquid ingredients are first stirred into a slurry in a tank.
Step 2: In the second step, the slurry is heated and at the top of the tower slurry pumped where it is sprinkled through nozzles under high pressure for producing small droplets. Through a current of hot air, droplets fall.
Step3: From the bottom of the tower of spray-dried granules are collected, and leave the granules for cooling.
Step4: When granules have been cooled then the bleach, enzymes and perfume are added in it.
Step5: When traditional spray dries then it produces detergent powder which is low in density.
In the market there is the latest technology for the detergent industry which reduces the air inside granules during spray drying then it produces higher density's detergent powder. Agglomeration, which dominates to higher density powders, includes the blending of dry raw material with liquid ingredients.
Now, you will ready to pack detergent and sell it on your price.
In this article, we share some information about How to start a detergent powder business. In final words, we want to say that this business is good and easy to start. The marketing of this business is increasing rapidly day by day because it is that product which easily consumes and this is available in people's everyday needs.
How to sell detergent powder
Promotion of the product is the main key to success or failure in business. There are many ideas through which you can promote your business.
Firstly, focus on your local market then expand to nearby areas.
There are a few tips given below to promote your business:-
Register your business on B2B websites like Alibaba, Indiamart, Tradeindia, etc.
You can also register your business on B2C websites like Amazon, Flipkart, snap deal, etc. This is very beneficial for your business because today likely most people use B2C websites.
You can give a trigger to your business via social media because there is a huge majority on social media, so you can post goodness of your detergent powder on a social media platform like Facebook, Instagram, WhatsApp, etc.
You can sell your detergent powder in wholesale markets.
You provide some offers on your detergent powder for attracting the focus of customers. Brand and uniqueness:- This also plays a major role in your detergent powder business because today people are aware of their health and hygiene, so try to be loyal and make a product that can not harm the health and environment. There are also many detergent powders manufacturers before your business, so make uniqueness in your output and compete with other brands and become a good businessman in your life.
Final words