Indane Gas is a subsidiary of Indane Oil Corporation that is run by the Government of India. It is one of the most famous gas brand that most household uses today for cooking purpose. Indane Oil Corporation is under the ownership of Ministry of Petroleum and Natural Gas of the government of India. It is one of the world's second largest government-owned subsidiary that is responsible for manufacturing LPG.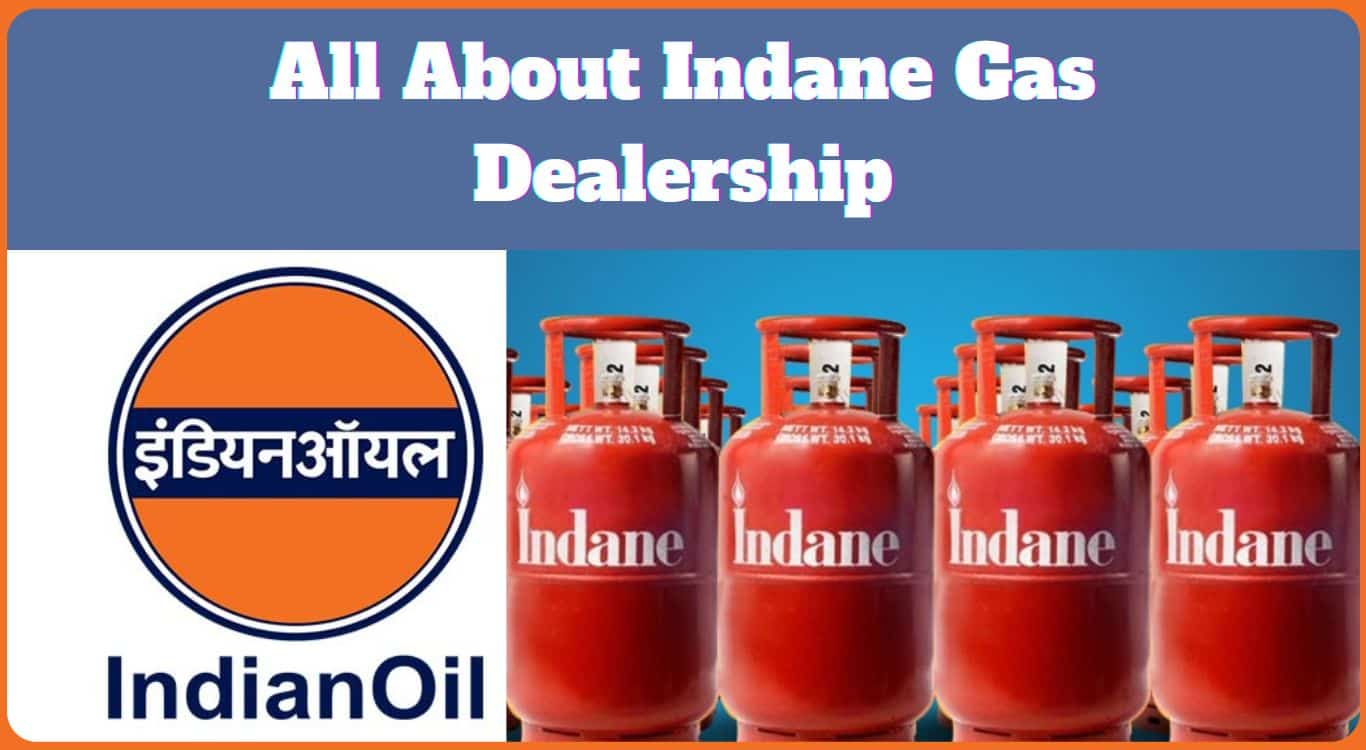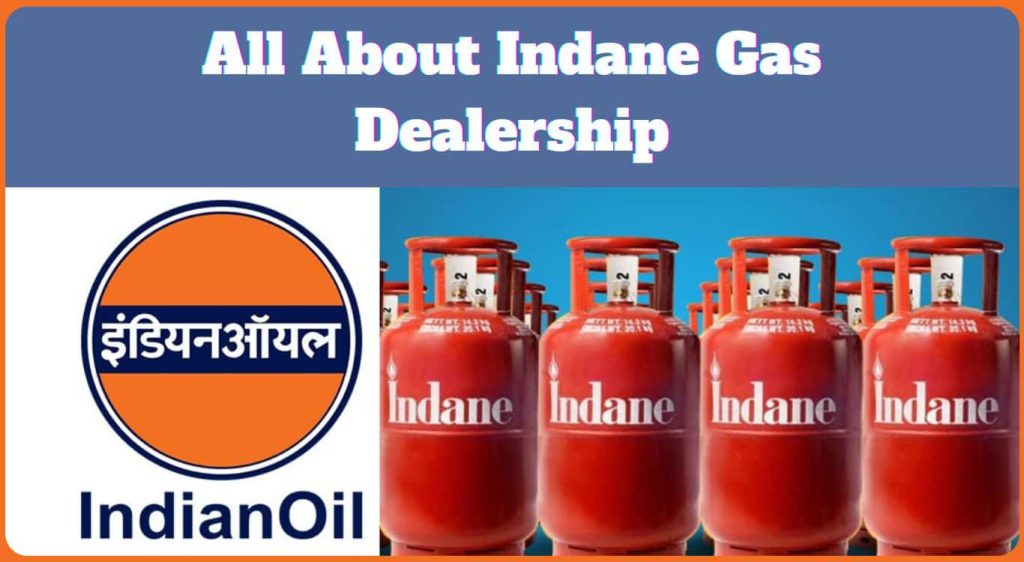 Table of Contents
Benefits of Indane Gas Agency Dealership 
There are many benefits that a dealership will be getting from the company in terms of money. The commission offered by oil companies to gas agencies is as mentioned below.
For selling a domestic cylinder a commission of INR 48 to 60 is earned and for selling a commercial cylinder one gets INR 120 depending on the actual sales and incentives.
Margin on sale of lighters, Hose, other miscellaneous items range from 20% to 40%. You can verify this amount by contacting the company directly.
The main advantage of partnering up with Indane Gas is that it has got huge customer base all across the country. If you decide to partner up with them then you will be earning good amount of revenue every month.
The company is expanding its business network. This gives the opportunity to interested entrepreneurs to have a chance to work with IOCL. therefore, if you are an eligible candidate then you can apply for the dealership by visiting a regional office.
Read More : Top 5 Best Mobile Petrol Pump Dealerships in India
Want to Grow Your Business - Contact Us
Eligibility Criteria & Requirements to start a Indane Gas Agency Dealership
The eligibility criteria for getting a Indane Gas agency are as follows.
The candidate must be a citizen of India and must have residential proof
The candidate must have passed his class 10th from a recognized board
The candidate must be at least 21 years old and not be above 60 years at least on the date of application for the dealership
The candidate must not have criminal background
If the candidate belongs from a freedom fighter category then he will be granted a subsidy. Make sure to let the company know about this in case you are from a freedom fighter background family.
No other family members of the candidate should be engaged in any oil companies
The candidate must fulfil all the dealership norms at the regional office or agency
The candidate applying for the dealership must be the legal owner of the LPG cylinder storage godown as on the date of applying for the dealership.
Investment Required for Indane Gas Dealership
There are different types of dealership that is offered by the company and they are dealership for urban area, dealership for rural area, and dealership for inaccessible area. The requirements for its investment would also vary depending on the type of dealership that you wish to take. The investment required would totally depend on the area space and the land where you decide to open its dealership.
Office and godown cost, infrastructure for shop and godown, manpower required, vehicle for transportation, security fee (INR 2-3 lacs) would all come down to a total investment of INR 40 lacs to INR 50 lacs. However, the entrepreneurs those who wish to take the dealership of Indane Gas then they must be financially strong because it will create a positive impression to the company.
In case you purchase a land and then decide to setup the dealership of Indane gas then the investment would be much higher than having a pre-owned land. Also, you will have to look at the area and city where you decide to open the store because if it is in a tier 1 city then it would be much costly than opening in a rural area or in a tier 2 or tier 3 city.
Location Selection for Indane Gas Dealership
The location selection would depend on the type of franchise or the dealership that you wish to open. As mentioned earlier that there are three franchise types of Indane Gas and they are dealership in rural area, dealership in urban area, and dealership in inaccessible area.
The company may ask you for the pincode wherever you wish to open the outlet of Indane Gas and they will be checking under which category the area falls under. Based on that, the company will be recommending the type of franchise that you should be opening. 
The total investment would also vary depending up on the type of franchise that you wish to open. The raw materials and the cost of labour would be much more in popular cities than opening in a rural area or in a inaccessible area. Therefore, you would have to get in touch with the company to know about the location selection for opening the Indane Gas dealership.
The highlights for land requirements are as mentioned below.
Urban area:
Godown capacity: 8000 kg
Land requirement: 3000-3500 sq ft
Rural area:
Godown capacity: 5000 kg
Land requirement: 2000-2500 sq ft
Inaccessible regional area:
Godown capacity: 3000 kg
Land requirement: 1200-1500 sq ft
If you want to choose an ideal location for a gas agency then you must keep in mind that a gas agency requires good amount of area space for godown and parking for loading and unloading of gas cylinders. There should also be proper equipments fitted like emergency fire extinguishers at your outlet in case of emergency fire.
Application Process for Indane Gas Dealership
It is necessary for the interested entrepreneurs to go through the official website of the Indane Gas Agency. There are various options for candidates to apply for its dealership and public advertisements from the company through newspapers is also one of them. However, the applicants who are looking for online option can follow the steps mentioned below.
Eligible candidates for Sheheri Vitrak have to use online application
Candidates who have qualified for the other three categories can easily download the application form directly from the website and submit it
Candidates can apply for multiple positions/locations as well
In case you are applying for multiple positions you would have to submit separate application form and separate fees for each site location.
Make sure you read the information on the website carefully while registering
Now, check once more that you have put all details correctly
You will be receiving an OTP on the phone number that you provide and you would have to provide that while registering
After this you will be done with the registration process and then you can select the advertisement for which you are willing to apply
A new window with all available locations will pop up
Fill in with the required details and submit the application form. Please keep a hard copy of the filled application form for future reference.
Training and Support offered by Indane Gas
Indane Gas provide training and support to their dealerships to ensure that they are equipped with the necessary knowledge and skills to run their business effectively. The training includes safety aspects, safe behaviour, and effective use of equipment to avoid any accident.
The purpose of providing training to the workers and as well as the franchise owner is that it will only boost the engagement of the employees towards work. Apart from that training is necessary especially for gas dealerships because safety must be ensured at work and also to develop knowledge of the workers.
Once your application gets approved you may talk to a company personnel about the training and support details that the company will be providing. Make sure that every employee of your attends the training session because if they are not trained properly then it could be hazardous during an emergency.
Operational Guidelines
The official website of Indane Gas do reveal the details about the operational guidelines. Separate files has been provided to make things easier for franchise owners before they wish to open up a gas dealership in India. It is important that they know about the rules and guidelines beforehand so that to avoid any kind of legal mistakes in the future.
Financial Incentives and Rewards
Dealers selling domestic cylinders will receive a commission of INR 48 to INR 60 and for selling commercial cylinders dealers receive INR 120. Dealers making high saales will make good amount of revenues every month since gas cylinders are necessary items and the demand is never-ending. High performing dealers will be receiving certain incentives and rewards from the company and if you can talk to the company personnel about this they will be explaining you about it in detail.
Since it is a commission base income that you will be earning after setting up the distributorship it is possible that in the long run the company may increase the commission in case you are making good performance. In case you are unable to perform or have stopped performing then the security deposit will be forfeited. 
Conclusion
Indane Gas Agency is one of the largest gas providing companies in the country. Therefore, this becomes one of the most advantageous point that the customer base for it is strong and thus more revenues for your dealership.
Apart from that, the company is also looking for suitable and eligible partners to expand their business which means that you will get its dealership comfortably if you are eligible and have the investment amount ready. The brand also offers proper support to employees which is also another major advantage to take its dealership.