Kylian Mbappe Success Story: Rising Star of French Football
Kylian Mbappe is a name that every football fan will know about. The 24-year-old youngster hails from France and it was because of his skills in the football field during the Fifa World Cup 2022 when France had faced the winning team Argentina during the finals. The French footballer who last played as a forward for Ligue 1 club Paris Saint Germain and has captained the France national team as well.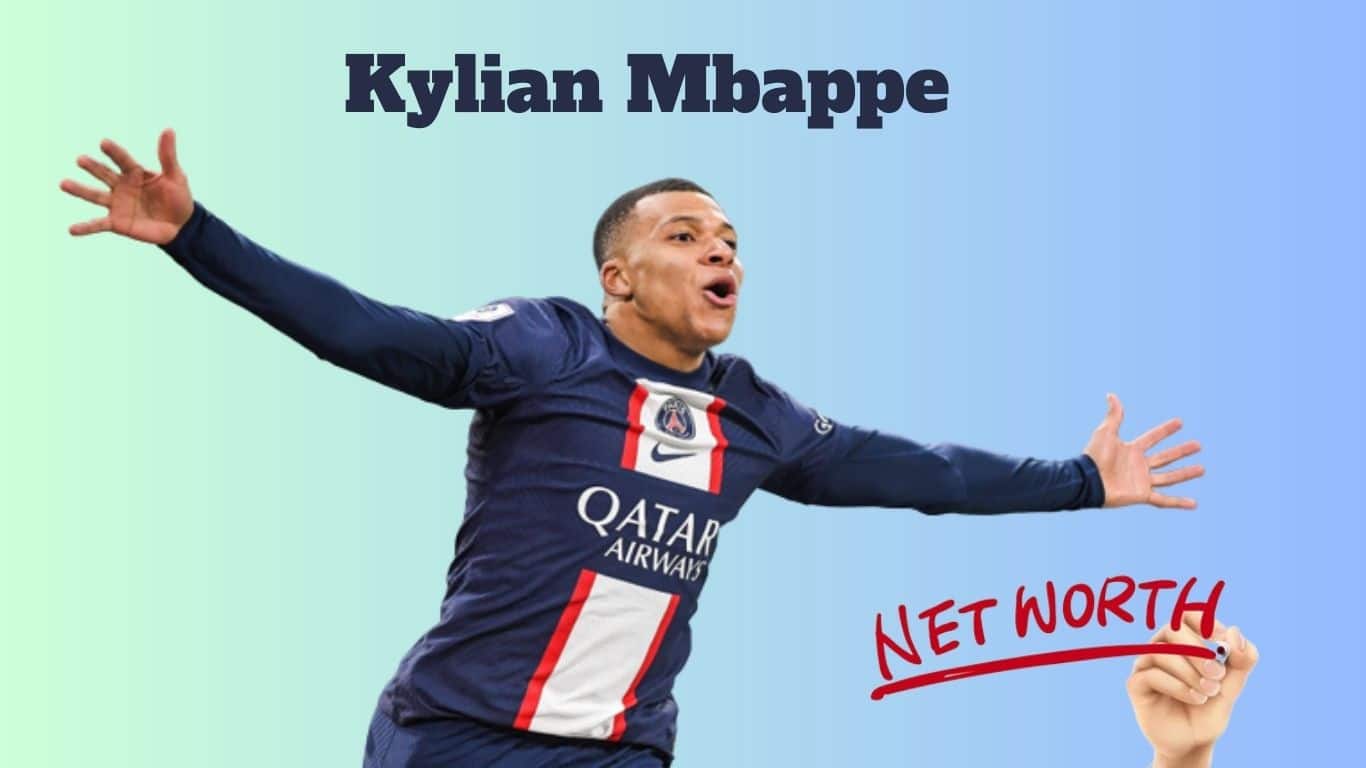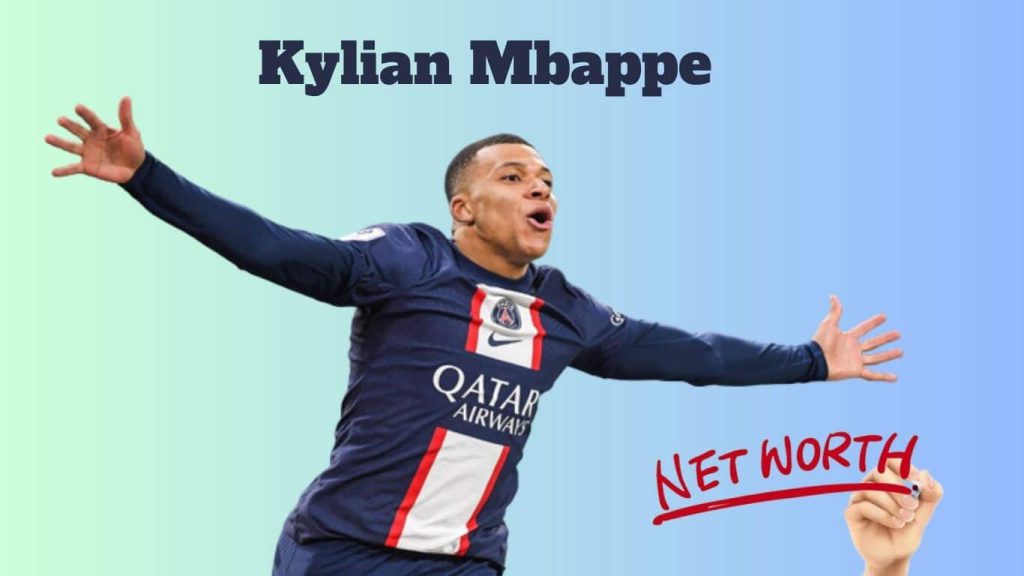 Table of Contents
Born in December 1998 the youngster has earned a huge name in the football world. The youngster is now a rising star and has already got a salary of 7.2 crores EUR according to reports this year. When it comes to debate for who is the most complete youngster footballer in the world then there is no other player than Kylian Mbappe.
Mbappe's Childhood and Family Background
Kylian Mbappe Lottin was born on 20th Dec 1988 in Paris and was raised in Bondy. His father, Wilfried is originally from Cameroon whereas his mother Fayza Lamari on the other hand belongs from Algeria and is a former handball player.
Want to Grow Your Business - Contact Us
Mbappe studied music at an early age but he grew up watching AC Milan as his family were fans of the historic Serie A side while Mbappe was a fan of Real Madrid. His one of his favorite footballers was Zinedine Zidane, Ronaldo Nazario, and of course Cristiano Ronaldo as well.
From Young Talent to PSG Sensation: Mbappe's Football Journey
Mbappe's skills in football were being noticed and had caught the eye of several clubs. When Mbappe was just 12 years old he was asked to train with the Real Madrid under 12. Two years later when he was 14 he was given a trial at Chelsea but he eventually chose to start his career at Monaco.
Mbappe began his career with Monaco at just the age of 16 after signing his first pro contract. A couple of years later PSG saw the striker's unique talent and was able to get him onboard on loan with an option to buy. During the season of 2017-2018, Mbappe joined a team that had multi-football stars like Edison Cavani and Neymar. 
The following season Mbappe was purchased by PSG and became one of the most expensive teenagers as well as the second most expensive player in the world. The number of goals scored has always been growing. His best season with PSG came in 2020-21 when he scored 42 goals in 42 games. 
Kylian Mbappe's Impressive Awards and Achievements
Kylian Mbappe has been a killing machine when he is in the field as his performance has always helped the team he has played for to achieve victory.
The player is obviously to have some personal achievements and awards as well. For example mentioned below are the awards and recognitions that Mbappe has received throughout his football career:
Won Ligue 1 player of the year 3 times
Won the Man of the Match award for his performance in the 2019 Trophee des Champions
Won Globe Soccer Best Player of the Year award in 2021
Won Fifa World Cup 2018
Won Fifa young player award in the 2018 WC
Won Golden Boot award in the 2022 Fifa World Cup for scoring the most goals in the tournament (8). 
The skills that Kylian Mbappe possesses are one of the reasons why he has been a strong player for the team he represented. However, during the world cup 2022, he was unable to lead his country's national team to another victory but was able to give a strong fight against the Messi-led Argentina.
Therefore, he has created a huge impact on the football world as his influence has been strong to his teammates and as well as his opponent teams. 
Kylian Mbappe's Net Worth and Enormous Endorsements
Kylian Mbappe has a salary of 7.2 crores Euro. The base salary that he receives from PSG is 210 million Euros per year. In 2022 he signed a 3-year contract with PSG which will see him pocket 630 million euros in gross salary, the biggest deal ever handed to a sportsperson. He has received 60 million euros as a joining bonus. Additionally, he also received 90 million euros as loyalty incentives.
| Category | Details |
| --- | --- |
| Salary and Contract | Base Salary: 7.2 crores EUR per year |
| | Total Contract Value: 630 million EUR over 3 years |
| | Joining Bonus: 60 million EUR |
| | Loyalty Incentives: 90 million EUR |
| | Club: Paris Saint Germain (PSG) |
| | Contract Period: 2022 to 2025 |
| Endorsements and Brand Partnerships | Nike Partnership: 10-year deal, 14 million EUR/year |
| | Oakley and Hublot Partnerships |
| | Face of EA Sports' FIFA Video Game |
| | Estimated Earnings from Endorsements: 5-10 million EUR |
| Investments and Business Ventures | Sorare Investment: Series B Round, valued at $680M |
| | Zebra Valley Production Company Partnership |
| | Total Earnings from Investments: 199,276,022.03 USD |
| Luxurious Assets and Real Estate | Fleet of Luxurious Cars |
| | Mansion Value: 10.4 million USD |
| | Mansion Location: Neuilly-sur-Seine, Paris |
| Charitable Contributions and Philanthropy | Donated World Cup Match Fees and Bonuses: $490,000 |
| | Donated $32,000 for Emiliano Sala's search fund |
| | 'Very Large' Donation to ABBE PIERRE foundation |
| | Launched 'Inspired By KM' Charity for 98 children |
| Total Net Worth Calculation | Estimated Net Worth: (Calculation based on the data) |
Kyllian Mbappe Net Worth
Mbappe is partnered with huge brands like Nike, Oakley and Hublot and is also the current face of EA Sports which is the video game series of Fifa. He receives around 5-10 million from the endorsements. Mbappe has got a 10 year partnership with Nike which also includes off-field apparel.
He signed a 14 million euros per year Nike deal. His endorsements with different brands and as well as being the face of EA Sports has made him one of the World's Highest Paid Athletes in the year 2023. 
Kyllian has invested in Sorare on Sep 20, 2021. This investment at series B round was valued at $680 million. Kylian Mbappe has got Zebra Valley Production Company which has partnered with NBA back in the year 2022. His total earnings earned an estimated gross total of $199,276,022.03 in his eight-year playing career.
The player has got a fleet of luxurious cars. His luxurious mansion is located in Neuilly-sur-Seine, an exclusive neighborhood frequented by other celebrities. The mansion has got a beautiful view of the Eiffel Tower as well. The mansion is worth 10.4 million dollars.
Personal Side of Mbappe: Hobbies and Charitable Contributions
Mbappe is a youngster who has played a lot in his football career. He loves collecting sneakers and is a sneakerhead. He is also interested in purchasing luxurious cars but still he does not know how to drive and does not possess a valid driving license.
Did you also know that he released his own graphic novel in 2021. This novel shows the story of Mbappe's journey from child to a soccer superstar. 
Mbappe in 2018 had donated all of his World Cup match fees and bonuses to a children's charity. It was estimated to be around $490,000. The following year he donated $32,000 to help fund a private search for a missing plane on which Nantes striker Emiliano Sala was traveling when he crashed. Later in 2021 he also made a 'Very Large' donation to the ABBE PIERRE foundation.
It is a charity that helps people without housing. The same foundation had sent its most sincere thanks to Kylian Mbappe for his generosity and his attention towards the people. In Jan 2020 Mbappe launched 'Inspired By KM'. it is a charity committed to helping 98 children from Paris to fulfill their dreams. 
Conclusion: A True Superstar on and off the Field
Mbappe is a real superstar and a real gentleman in life. His fantastic skills and work on and off the field have proved that he is one of the greatest footfall stars that the world has ever witnessed. Mbappe is just a youngster who has got a lot of years ahead as a football player in the upcoming years and we only wish the best for him ahead.