Pickle Making Business: If you are also a job-professional person, want to earn extra income by doing some work with the job, then today we are going to tell you about such a business idea so that you can get only ₹ 10000 from your home. You can start tax and earn an extra ₹30000 monthly
Today we are going to talk about Pickle making Business, today you will know how fickle business can be started, how much space is taken in pickle business, how much investment comes and profit in this business. what is margin
Read this: अचार बनाने का बिज़नेस कैसे करे, जाने हिंदी में
Contact with Our Franchise Consultant
What is Pickle Making Business?
Pickle is the most favorite dish of Indians, which everyone wants to try and taste on their plate. Pickles not only increase the taste of your food but also make it more delicious to say. In such a situation, think that if you do a good quality pickle business in India, then think how much profit can be earned.

Based on the huge market demand, this business is easy as well as more profitable.
Pickle Making Business Investment
You can start the business of pickles with a modest investment of just Rs. 10000 because you can only keep the pickle handmade in the initial period. Nowadays, the craze of home food is the highest among the people, in such a situation, if you take your product among the people with the brand of pickle of the house, then people will pick it up.
For a home pickle business, you will need only raw material, the rest you can make pickle by working with people from your home.
The most important thing to pay attention to in this is the packaging and branding, the better the brand and packing, the more your product will be sold in the market.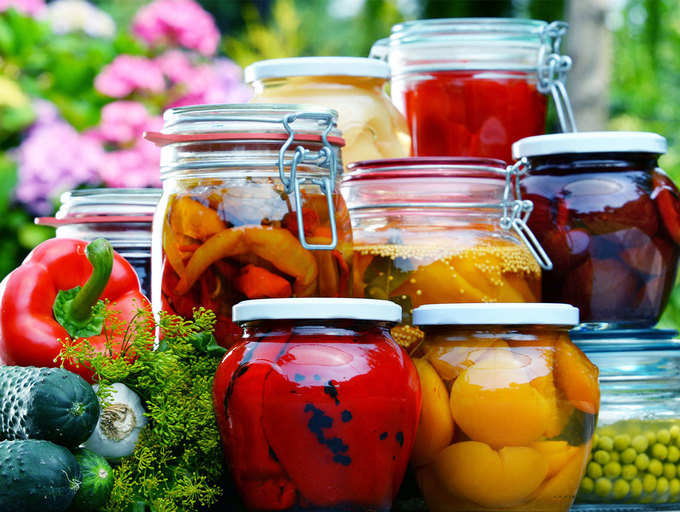 Pickle Making Business Investment
Generally, an area of ​​900 square feet is required for a pickle-making business. Because in this place open space is required for preparing pickles, drying pickles, packing pickles, etc.
Also, in order to keep the pickle from getting spoiled for a long time, you have to pay attention to the cleanliness as well as the maintenance in the method of making the pickle.
Government Scheme for Pickle Making Business
The dream of the Modi government is that people should not become job seekers and become job creators themselves and set up their own business or startup so that The government has also run many schemes for this so that people can be made skilled.
If you want to start doing business then you can take advantage of these government schemes.
Profits in Pickle Making Business
Friends, the profit of any business depends on its marketing and sales. If you do marketing in your brand, then within just 2 months you can withdraw investment along with all marketing amount, after that only profit will be profit.
This small business can be made a big business by hard work, dedication, and new experiments. The profit of this business will be available every month and the profit will also increase.
How to get Pickle Making Business License
You also need a license for pickle-making business, to start a business, a license can be obtained from the Food Safety and Standards Authority (FSSAI), as well as if you want, you can also register your business.
You can also get Udemy Registration, and Food Safety and Standard Authority (FSSAI Registration) license through Startup Authority (MSME Registration).
FAQ : Pickle Making Business
Is the pickle-making business profitable?
Yes, This business is super profitable if you are able to maintain the teste in pickles. This business provides you with 50% profits and a huge profit in the industry. Most of the industry is gives below 15% profit margin as compared to this business.
Is pickle-making a good business?
Research says This most demandable business. Today, Everyone needs a test in their diet. Pickel is the most important way to create the test in the diet. so if you are planning to start your business this can be a good option.
Can I sell homemade pickles?
Yes, You can sell homemade pickles in the market. if your homemade pickles are good in quality and taste.
How much does it cost to make pickles?
The cost to make the pickles is always dependent on Quality. but The Average price starts from 45 Rs kg to 200Rs kg. Depend on the rate of Used product in the market. You can sell the pickles at a double rate.
ddd