Unicorn Startups in India: In 21 century, India is growing as the world's fastest-growing startup ecosystem. In india we have more than 70 Unicorn Startups has been seen in 2021. The terminology "unicorn startups" are not as uncommon as before; however, building a "unicorn startup" is not easy. this is the result of hard work, full commitment, and perseverance throughout the startup's journey to climb the ladder to become a unicorn. And here in this article, we are going to share the most fabulous startup we have had during the last decade.
Where is the matter of "Unicorn Startup", this contains two words- "Unicorn" and "Startup". Unicorn is named as a business which a current valuation of over $1 Billion. The term was coined by a venture capitalist and a seed investor. On the other hand, Startups are privately owned companies and typically at the early stages of their development.
List of Top Unicorn Startups in India
1- Blackbuck
Blackbuck was founded in 2015, and founder by Rajesh a and has brought remarkable development in the field of g tracking operations legally, blackbuck is termed Zinke logistics solutions put, ltd. it is headquartered in Bangalore, Karnataka, India.
Contact with Our Franchise Consultant
Blackbuck helps the shippers to have access to the suitable truck at an accurate time for the right place, just by pressing a bottom. Blackbuck raised funding costs $364 million in around a funding round.
As its most recent funding round, the company raised $ 67 million from very prominent investors including VEF, tribe capital, and emerging Asia funds. The increased blackbuck's valuation up to $1.02 billion and took it to the list of unicorns.
2- Meesho
Meesho was founded in December 2015, 5 years ago and founder by vidit Astray, BHAUMIK GOVDALIYA SANJEEV BARNWAL. IT'S Headquartered in Bangalore, Karnataka Meesho Was e-commerce industry. It gives chance to run small businesses and a particular person to start they online stores via social channels such as WhatsApp, Facebook Instagram it has the total number of employees rarely around 750.se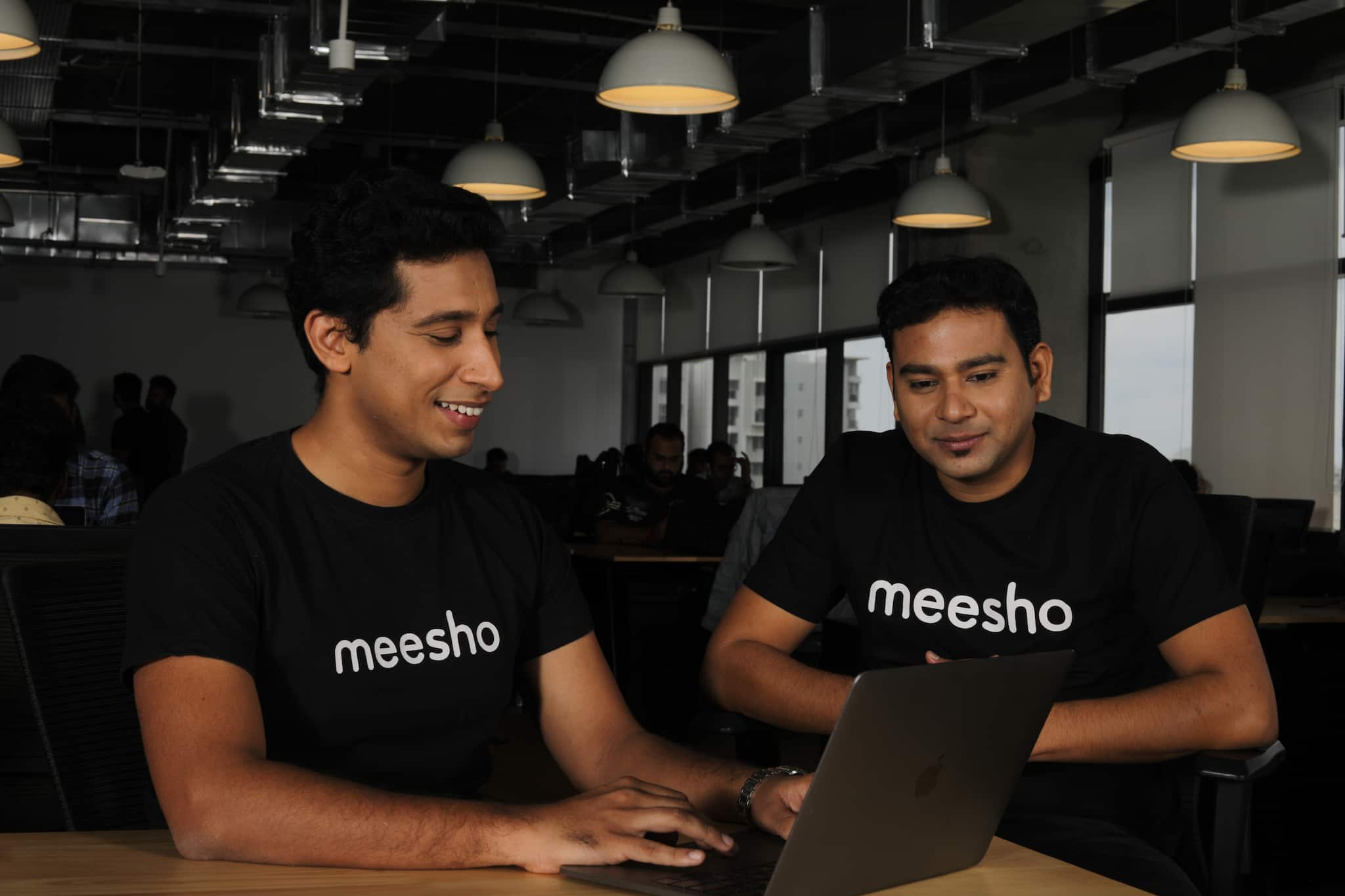 Funding of meesho in the months of April 2021, meesho raised $ 300 m led by soft bank vision fund 2 giving it a valuation of $ 2. 1 billion. MEESHO on 30 September raised up to $570 million in its series led by fidelity management and capital more doubling its valuation to $ 4.9 billion in five months.
3- Vedantu
Vedantu is basically provided Services to students from grades 4 to 12 of the Indian certificate of secondary education (ICSE) & the Central Board of secondary it also provides online courses in businesses like Hindi, English, German, French, Environmental science.it is an online course that launched in 2014 in October for all people. This network mainly runs by four friends they are citizens of India and from the Indian institutes of Technology (IITs)
Vamsi Krishna (co-founder & CEO), Pulkit JAIN (CO-FOUNDER & HEAD OF PRODUCT), SAURABH SAXENA (CO-FOUNDER AND HEAD ACADEMICS) AND ANAND PRAKASH (CO-FOUNDER).
VEDANTU has its two organizations in the years of February 2021, Vedantu made its first accession earn Instasolv an Unfinish deal. Another in July 2021, it invested in AI- Enabled learning platform pedagogy.
4- SHARECHAT
Sharechat is basically Build-up by Bangalore based on Mohalla tech Pvt ltd. Founded in January 2015; 6 years ago, the originator is Ankush Sachdeva (CEO) and owner by Bhanu Pratap Singh (CTO) Farid Ahsan are (CEO). Moj app is a product launched by a sharechat which is used for Entainment valuation of 2021 years in April month sharechat had raised $ 500 milllion from investors and was valued at over $2 Billion.
Ola cabs is build-up in Bangaluru, karnataka founded on 3rd December 2021; 10 years ago and the originator is bhavish Aggarwal (ceo) and Ankit Bhati . its main office is presently in Bangalore ola caps extended over a huge area of the country across by overseas in the years 2018 if we see ola caps starts its journey from Mumbai ola caps is ridesharing company which is only available in India. Ola caps is a vehicles for hire. Present valuation of the electric ` vehicles raised over $ 200 million in a funding round by falcon Edge soft bank and others. The latest funding round took the company's valuation to $ 3 billion. Last month, olla had raised $ 500 million from investment titans Titans Temasek and Warburg pincus. Ola cap face promble during pandemic 1400 employees were not working in 2020 of may revenues are declined by 95% in the two months[n1] .
6.BHARATP
Bharatpe is founded by a boy who is just 23 year-old shashvat Nakrani its glad to hear that in a early age when he was in third years. He is entrepreneur and founder of bharatpe and co-founder of the bharatpe is Ashashvnat Nakrani ,bharatpe main headquartered in New Delhi, India.
Presently co-founder Ashneer grover will prove the role of managing director at the company the valuation raised more then threefold to $ 2. 85 billion in six months, in february the valuation is $ 900 million.
7.Medlife
The originater of the Medlife is Prashant singh ,Tushar kumar and more one guy who co-related in this field is Ananth Narayanan .its works through online by providing pharmacy materials by delivering the medicines delivery and diagnostics services .
Over the period of the time, I realised that the healthcare system in India is extremely chaotic. company has exploring and deploying cloud-based platforms. the valuation of medlife is over $ 1 billion.
8.Byju's
THE Organizer of Byju's app is Byju Raveendran He is both founder and CEO Of EDUTECH Who Runnning this Process for the students and collegeous to think and learn actually, Byju Raveendran was teacher but now he was entrepreneur and talented student of maths and physics from village Azhikode in the district of Kannur of kerala. BYJU'S Earns its Highest Paying Job Salary for Teaching Engineering Manager were Rupees 54 Lakhs Per Year. Present Valuation of the byjus is $16.5 billion in the months of June. In the June only byju's BECOME India most valuable unicorn with the valuation of $16.5 billlion.
9.DIGITAL INSURANCE
DIGITAL INSURANCE is based on Bangalore insurtech digit insurance was the first startup in the company of unicorn startup which was founded in 2016 by Kamesh goyal and prem wasta's Fairfax financial holdings,the unicorn company in 2021 valuation is raised to Rs 3,243 crore per in financial it double its valuation to $ 3.5 billion within the six months
10. CRED
Cred is an Indian fintech company, based in Bangalore, which is founded in 2018 by Kunal shah. Cred recent valuation at $806 million in the year of October 2021, cred main model is proved to show credit card bill payments by online mainly available on Android/IOS that rewards users in the form of coupons for making their credit card bill payment in the returns earn coins and redeem. He is also founded free charge which sold for $ 400 million is the biggest acquisition in India internet company.
---