Boat Founder : Aman Gupta's Success Story
Aman Gupta is a Delhi-born young entrepreneur and co-founder of the charger and earwear audio brand company boAt. He is currently working as Chief Marketing Officer (CMO) of boAt. He started his company in 2016 with co-founder Sameer Mehta. At present boAt is worth more than Rs. 100 Cr. In 2019, Aman won the Businessworld Young Entrepreneur Award.
He was listed in the Top Entrepreneur India tech 25 class in 2019. He won Entrepreneur of the Year in 2020. Just one year Later, in 2021, he won Lokmat Most Stylish Entrepreneur of the year. For the Year 2021, he was listed under 40 by Economic Times. Aman Gupta is one of the investors on Shark Tank India.
Read More : Success Stoty of Physics Wallah
Want to Grow Your Business - Contact Us
Boat Founding Story
Boat has emerged to be one of the leading and most successful electronics brands. This brand became more popular and was the talk of the town when Aman Gupta one of the co-founders of Boat appeared on the famous business show, Shark Tank India. Just like any other entrepreneur and their company, Boat did not see a good start. Yes, we will be talking about the founding story of Boat. 
Boat started its journey as a cable manufacturer and seller. Later, all the founders of this company wanted to create a lifestyle brand which would bring fashionable audio products and related accessories to the people in India. Boat is a Delhi-based startup that was started back in 2016 by Aman Gupta and Sameer Mehta. This company was started as a bootstrapped company with an enormous capital of an estimated Rs 30 lakhs. Having started its cable manufacturer and seller company, Boat expanded its catalogue.
Background of Boat Founder and Co-Founder 
Both the founders of this amazing company are amazing and they are very talented. But, how much do we know about their background culture or education? When it comes to Aman Gupta's background work experience, he has worked in several companies before founding Boat.
Back in March 2003- August 2005, Aman Gupta was an Assistant Manager at Citi. After working here he was the CEO and Co-Founder of Advanced Telemedia Private Limited. He has also worked at KPMG as a Senior Management Consultant and was also the Director in Sales of Harman International. Aman co-founded Imagine Marketing India and is the Chairman of the Internet and Mobile Association of India.
Sameer Mehta was the owner of Redwood Interactive, Executive Director of Kores (India) Limited from 2006 to date. He is also the co-founder of Imagine Marketing Private Limited along with Aman Gupta and of course, we have the Boat family.
Aman Gupta's Family Background
Aman was born in a middle-class merchant family. His father's name is Neeraj Gupta and his mother's name is Jyoti Kochar Gupta. His father is a director in a company and his mother is a housewife. Aman did his schooling at one of Delhi's top public schools, Delhi Public School, R.K Puram. He did B.com from Delhi University. He did a CA course at the Institute of Chartered Accountants of India, Delhi.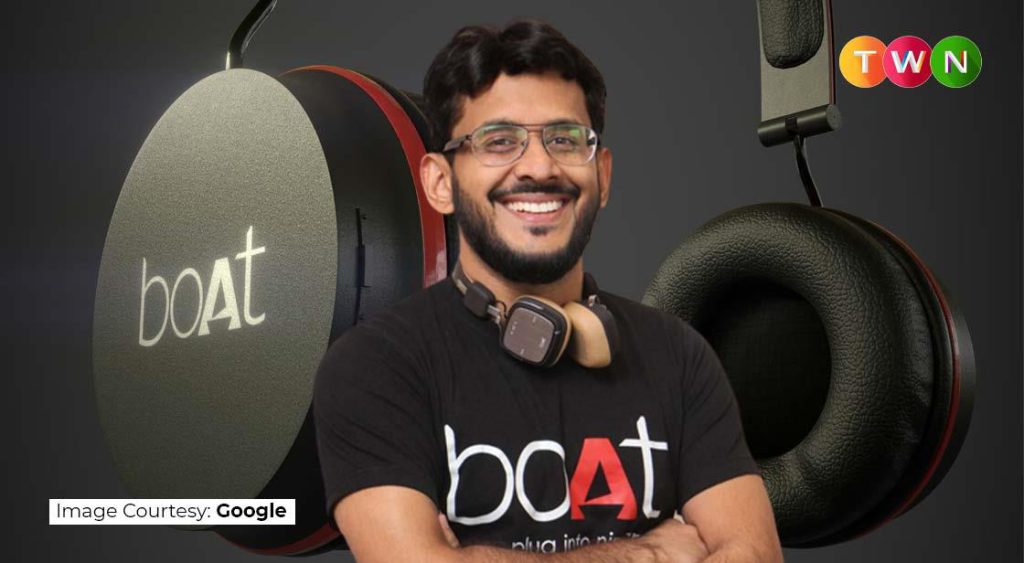 Boat Founder Aman Gupta's Journey in Corporate Life
Just after completing the CA course, Aman Joined a bank. He started his career as an Assistant Manager with Citibank. He worked with Citibank for two years.
Aman's mind was always inclined toward entrepreneurship. He founded a company named Advanced Telemedia Pvt Ltd. in 2005. Aman was hardworking and enthusiastic since childhood. Be it study or entrepreneurship, he does it with dedication. Along with his entrepreneurship, he continued his study and he completed his MBA Degree from  Kellogg School of Management in 2011. 
Co-founder of Boat
Aman Gupta and Sameer Mehta are the founders of Boat. They are the key people of the company and its overall development. All the achievements that the company has achieved so far most of its credit goes to these two founders of this electronic company.
Today, Boat has achieved huge success and Mr. Aman Gupta played a major role in it. He captured the market using his amazing business technologies. Aman Gupta is the Executive Director, co-founder, and Chief Marketing Officer of Boat. On the other hand, the position of Sameer Mehta in his company is Managing Director and Chief Executive Officer.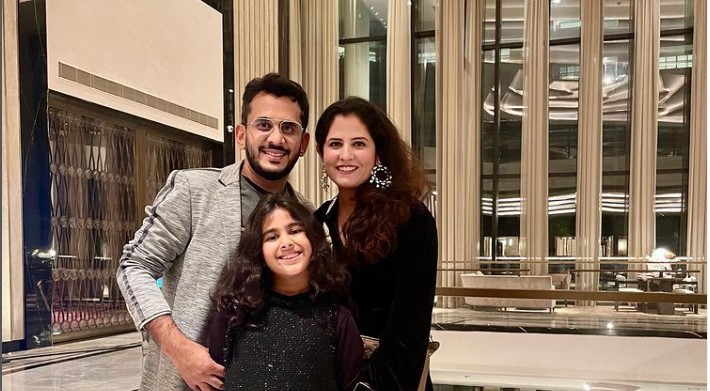 He Joined HARMAN International in 2012. He worked as the director of sales, where he led the business development of brands such as Apple, Nokia, and Micromax in the Indian market. Aman was not satisfied with just working for money with others. He wanted to start something of his own. Finally, in 2016, he and Sameer Mehta founded the boAt.
Success Story of boAt
The boAt company's first product was the Apple charger. The Apple Charger made a big success in securing big space in the market. Soon, It became the highest-selling product on e-commerce giant Amazon. The boAt banged Rs.100 Cr. in Just 2 years.
For his Great success, Aman Gupta Received the Entrepreneur of the Year award in 2020. At present, boAt has more than 5,000 Franchise stores in the country. The boAt has sold the products to more than 20 million people. In the same year 2020, boAt became the fifth-largest wearable brand in the world.
Aman Gupta Social Media Profile
Twitter Profile
Instagram Profile
Aman Gupta's Future outlook
boAt co-founder Aman Gupta said in an interview that the company is planning to launch a new range of products. He focuses on expanding the outreach of boAt in rural India as well. In order to penetrate the South Indian market, his company boAt has signed a contract with iconic Telugu actress Rashmika Mandanna as boAt's brand ambassador. boAt is going to launch a new range of colors and segments for women. He is planning to collaborate with Indian fashion designer Masaba Gupta.
FAQs-
Q1. Who is Aman Gupta at boAt?
Answer: Aman Gupta is the co-founder of Apple charger and earwear brand boAt.
Q2. When was the boAt was founded?
Answer. boAt was founded in 2016.
Q3. Who are the co-founders of boAt?
Answer: Aman Gupta and Sameer Mehta are the co-founders of boAt.