Asian Paints Dealership: If you are a business owner or want to start your entrepreneurship journey in the field of the Paint industry as a new business then Asian Paints Dealership can be a great option for you. Here this article will discuss How to apply for Asian Paints Dealership, Dealership cost, Profit margin, and so on.
Asian Paints Company Overview
Asian Paint is a major player in the Indian painting industry. The corporation is the third-largest in Asia and the tenth-largest internationally, with a turnover of more than $2 billion.
Before India's independence in 1945, Champaklal Choksey, Chimanlal Choksi, Suryakant Dani, and Arvind Vakil founded the corporation. Berger, APCO, Scilab Paints, PPG Asian Paints, Taubmans, Sleek Kitchens, Kadisco, and other companies of the Asian Paints Group currently operate in 19 countries.
Content Us For Digital Branding / Marketing
The company now has 12 institutional owners and shareholders through the Securities Exchange Commission. Touchstone Sands Capital Emerging Markets Growth Fund and Bridge Builder, International Equity Fund, are two major investors.
Apart from Asian Paints, the company's subsidiaries Berger International, SCIB Paints, Apco Coatings, and Taubmans, operate globally.
Over the last 75 years, Asian Paints has distributed products to over 45,000 dealers in over 60 countries worldwide. Paint and other home décor products, such as bath fittings and coatings, are the company's main offerings. They also provide consultancy services to help customers understand price ranges and predictions.
Asian Paints Dealership registration online?
If you want to start a paint dealership business in India, Asian Paints Dealership is an excellent place to start. With headquarters in Mumbai, Maharashtra, India has 15 industrial units. Berger International's holding company is the Asian Paints Group.
In the Indian paint industry, Asian paints account for over 40% of the market. The company primarily manufactures, sells, and distributes paints and coatings and home decor items, bathroom fixtures, and related services.
Asian paints, unlike other paint brands, do not offer distributorship or sub-dealership. Instead, it only employs a direct dealership strategy.
This post will provide you with information on how to obtain an Asian paint dealership, including the cost and profit, and eligibility requirements.
Asian Paints Dealership Products
Asian Paints has a large selection of outdoor and interior wall paints. Aside from paints and associated products, the wallpaper industry is also thriving. Interior and exterior wall products, waterproofing, metal finishing, wood finishes, and adhesive are all included in the products sector.
Plain finishes, textures, wall coverings, kids' world, stencils, and undercoats are among the interior wall products available. In addition, plain finishes, textures, wall art, tile guard, and undercoats are available exterior wall products.
You can sell all of those products in your area as an authorized dealer. However, you can speak with local painters and other paint retailers to learn more about the popularity of various products. You can also offer your customers services such as color picking and budgeting.
Asian Paints Dealership – competitive benefits
Asian Paints Dealership Products Portfolio has various competitive benefits:
The product line includes a diverse range of paints for various applications. As a result, the chances of making a profit are greater than with other brands.
Asian Paints sells its paints in every area of the country. A strategic advertising and brand-building plan are also in place at the organization. As a result, increased brand recognition aids dealers in expanding their consumer base.
Asian Paints is ranked number eight on Forbes magazine's list of the most innovative firms. As a result, its well-known brand value aids dealers in running their businesses smoothly.
You can create an Asian Paints dealership business in cities, small towns, and rural locations. You are qualified to apply for the dealership opportunity if you have a Rs 5 lac investment capacity and commercial retail space.
In India, it is a well-known brand. Asian Paint has a large consumer base. Therefore you can easily open your store.
They provide excellent profitability and margins. You can initiate with lesser investment.
Documents Required For Asian Paints Dealership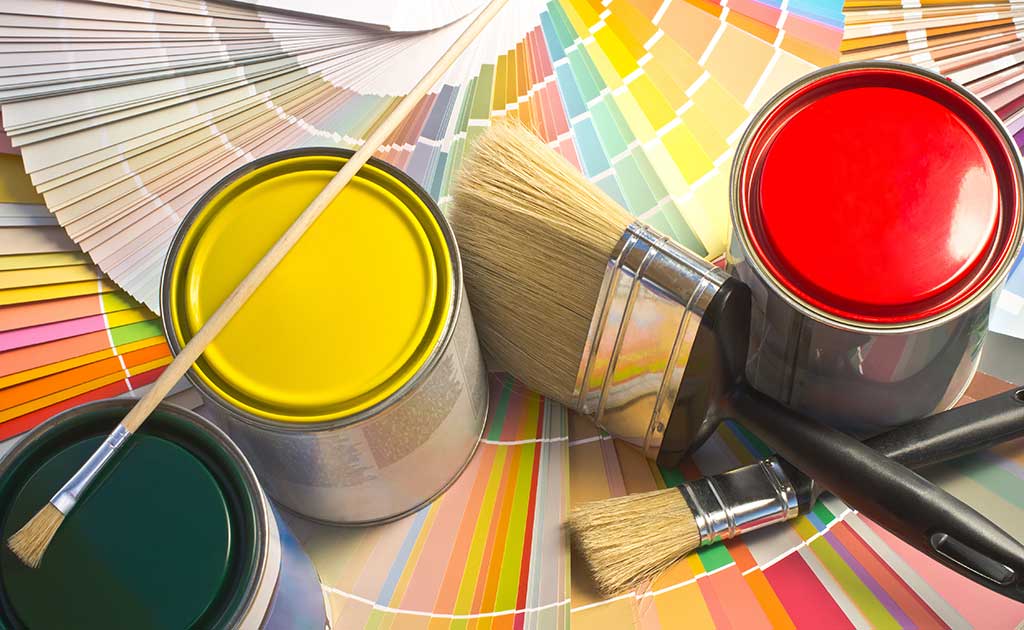 These are the documents you'll need to open an Asian paint store in India:
Asian Paints' Authorization Certificate
Trade License
GST Registration
Land Documents/Agreements, as well as the shop
A bank statement for the previous six months
Electricity Bill
Ration Card
Qualification Certificate
Photograph, Email Id, Mobile Number, Current A/C, and cancel Cheque
NOC for a shop agreement/sale document
Asian Paints Dealership Cost
Asian Paints franchise cost is not too high as other paint companies. Asian Paints provides low-cost dealerships on an India basis:
Rs. 5 lakhs for a commercial space to open a shop
Rs. 1.5 lakhs for a color mixing machine
Rs. 3.5 to Rs. 4 lakhs for stock (including GST)
Rs. 50,000 for computers and printing machines to run daily business operations
Other expenses of around Rs. 20,000
| | | |
| --- | --- | --- |
| Sr No. | Investment Type | Budget Required in ₹ |
| 1 | Space | 5 lakhs |
| 2 | Color Mixing Machine | 1.5 lakhs |
| 3 | Inventory | 3.5 to Rs. 4 lakhs |
| 4 | Computer & Printer | 50,000 |
| 5 | Other Expenses | 20,000 |
Asian Paints Dealership Cost
Asian Paints will provide the color-mixing machine, and it will be available in automated and semi-automatic versions. Choosing an automatic one would be a wise decision. This is something you may discuss with your territory sales officer.
Paint inventory, a retail shop in a prominent location, a mixing machine, a shop interior, and a computer with a printer are the key investments required to establish a paint dealership business.
Asian Paints Dealership Profit Margin
An Asian Paints Franchise Profit margins range from 3% to 8% of sales. Asian Paints compensates for the poor profit by offering up to 40% market share and cash and RPBT discounts to its dealers.
To compensate for lower profit margins, the corporation gives extra incentives and bonuses to its dealers. Asian Paints dealers can receive up to 5% cash discounts if they pay within three days and up to 3.5% RPBT discounts within 9 days. Overall, the profit margin in the Asian Paint dealership is good.
How to get an Asian Paints dealership
You must first contact your area sales officer to obtain an Asian paint dealership. Then, call the Asian Paint dealership's contact number at 18002095678 to acquire his phone number. To apply, go to www.asianpaints.com, fill out all required information, and submit the question form.
Within 24 hours, you receive a call from an Asian Paints representative. He'll set up a meeting with you to learn more about your financial and industry experience.
The density of other Asian paint dealers in your area, your experience in the field, shop location, financial background, and other factors all play a role in your eligibility for the dealership.
Ensure there isn't another Asian paint store within a 2-kilometer radius of your proposed location. If you live near an Asian paint dealer, your chances of securing a dealership are very low.
Also, Read
FAQ: Frequently Ask Question
How do you become an Asian paint dealer?
To become Asian Paint Dealer, you must have the documents like
Asian Paints' Authorization Certificate
Trade License
GST Registration
Land Documents/Agreements, as well as the shop
A bank statement for the previous six months
Electricity Bill
Ration Card
Qualification Certificate
Photograph, Email Id, Mobile Number, Current A/C, and cancel Cheque
NOC for a shop agreement/sale document
Is the paint business profitable in India?
Yes, Offcourse Starting a business with Asian paint is profitable As above mentioned in Article, you will get a 5 to 10% profit margin on products. so you will be able to scale the business, you will be able to generate higher income.
Which is the No 1 paint in India?
Here is the list of the top 4 Pain companies in India
#1 Asian Paints Ltd
#2 Berger Paints India Ltd
#3 Kansai Nerolac Paints Ltd
#4 Akzo Nobel India Ltd