While running a startup in 2020, you need to have the super quality Best Tools for Startups, software, and service to get quick startup growth, performance along with work, commitment, and detailed planning. Here in this article, we will help you to get complete details of the Top 10 Best Tools for Startups this year.
Before starting the startup, you need have your brand to be register as legal entity, you should have domain registration, good quality hosting services which make your startups performance better for work and rank over google search engine.
Apart of the above all, for operation purpose some more software / tool is required like project management, sales automation, HR & payroll, commutation system within the limited budget.
So, picking the correct tools for you is super important because there are a lot of tool available in market. Out of them some are good while some are incomplete. Due to the inconsistencies, it's not easy choose this for those who are not belongs to this field or without having a quality expertise. We are making this easy and affordable to you for finding the Best Tools for Startups.
List of Top 10 Best Tools for Startups in 2020
#1 Mailchimp
Mailchimp is best email marketing automation software. At startup stage whenever you will launch new product, run marketing campaign for lead generation, brand awareness you must need to have a power full email marketing software which can make your work easier.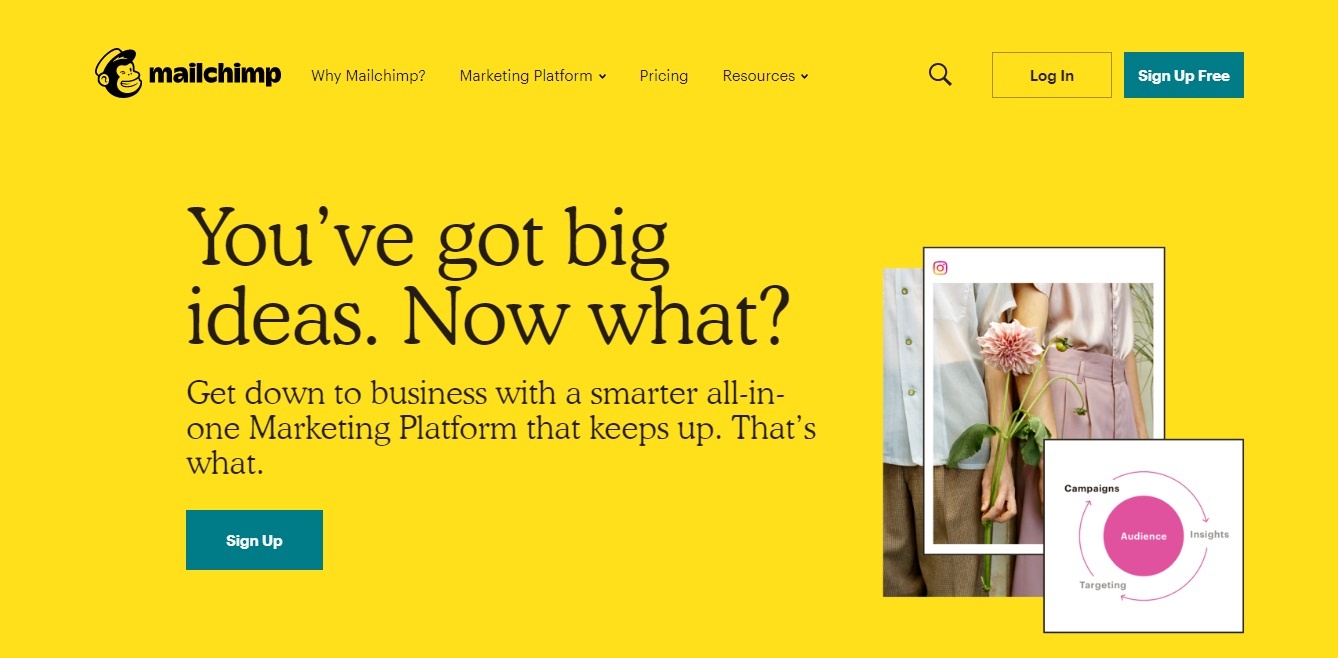 Mailchimp is probably one of the Best Tools for Startups available in the market for new letter and email marketing services. Mailchimp comes with free plan also for 2000 monthly subscribers. being in the list of the top in the email marketing software field, MailChimp provides the best email servers that help you a great overview response, open rates and clicks for your email marketing campaigns.
MailChimp Features:
Email Marketing
Social Media marketing
Free Landing Pages creation
Digital Ads Creation
Postcards Design
Mail Automation services
Reports & Analytics for mail deliverance
Premium Pricing: The essential plan for one user starts from $9.99/mo to $299/mo for the premium plan.
Free Version: Free version available with all the basics for businesses that are just getting started for 2000 monthly subscription
Register here for Mailchimp services.
See this also
Best eCommerce platforms for small businesses
#2 Canva
Hiring a Digital Design resources can may cost high at initial stage for any startup so you can choose Canva as platform. Today Canva is among one of the best tools for startups for their graphic design needs, this tool helps your team to create amazing graphics for your blog posts, social media creatives and almost anything else that requires basic design logo, poster, banner and related stuff.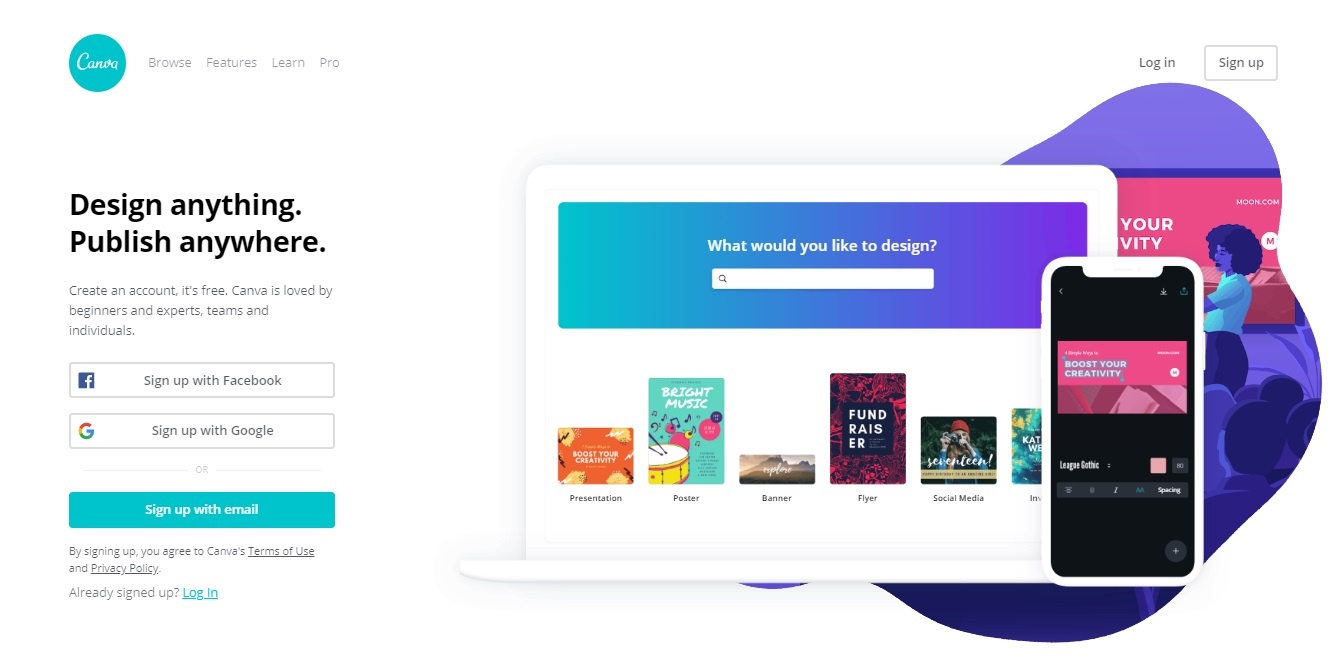 Once you register with Canva you can get access for the library of around a million fonts, photos, as well as icons. With this tool, users can select a design template or create from scratch using drag-and-drop features. Uploading, adding and creating images is quite an easy task for new edge start-ups.
Canva Features:
Graphics creation
Photo editing
Photo Printing
Video editing
Social media poster banner and others
Premium Pricing: Pro plan starts with $9.95/mo with 4M+ photos & elements
Free Version: Canva gives you the freedom to design anything in its free version
Register your brand with Canva
#3 Calendly
The third tool which is mostly require for scheduled meeting so that things cant be missed and here choosing the Calendly tools can be Best Tools for Startups.
Calendly software is easy to use, simple to-utilize, and incredible scheduling software, which help you to save time, get notified as alert for meeting to also to improve service quality.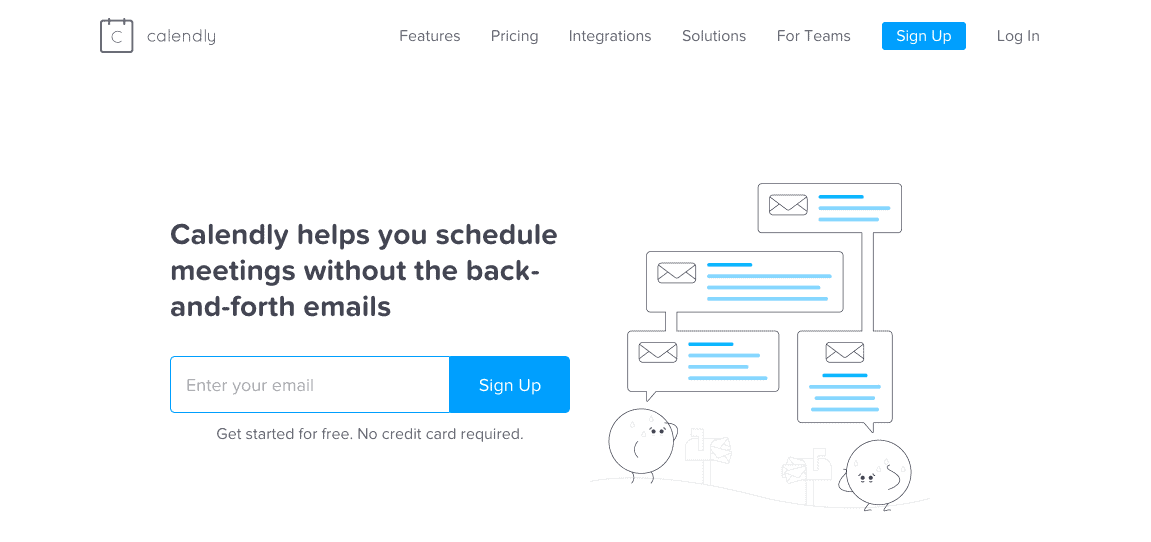 It disposes of the old-school method for using email and phone tags for scheduling appointments, calls, interviews, demos, and more.
It enables wide range possibilities to interface immediately and ensures staff doesn't lose them to phone and email tags.
Calendly Features:
Business Meeting Schedule
Streamlined and productive workflow
Work Calendar integrations
Website embed feature that allow customers to schedule directly from your website
Integrations with your existing services
Integrate directly with GoToMeeting and Salesforce software, plus connect other apps through Zapier
Payment gateway integration to Collect payments using credit card or PayPal
Premium Pricing: Its basic plan is free for a single user and pro plan starts from $6/mo for 6 users.
Free Version: Basic plan is free for a single user
Register your brand with Calendly meeting scheduler
See this also
Top 10 Best Accounting Software In India for 2020
#4 Gusto (HR & Payrole)
For a good startup, the forth-must requirement is to handle the HR and payroll task. Because such task cant be managed from old excel and written format because it required number of resources and related stuff.
Here we will recommend the Gusto HR services tool. It's a platform created to meet the expectation of reconsidering finance and HR for present-day associations. Its help to make the repetitive and complex task simple and easy.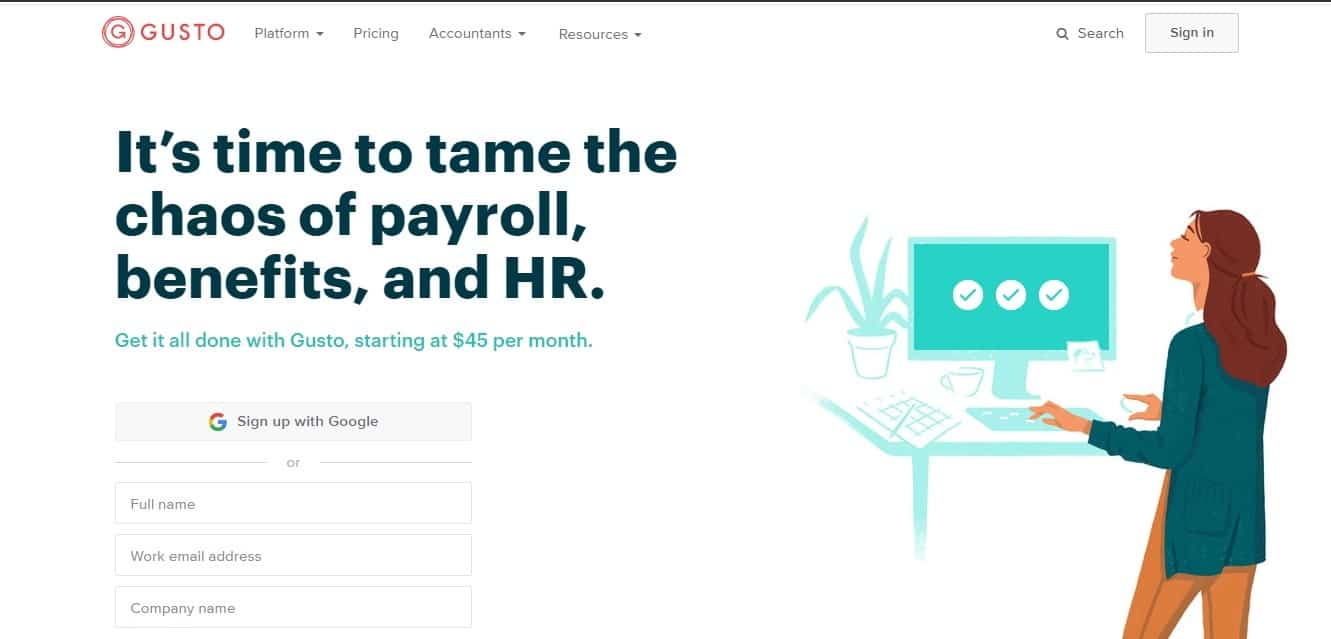 On other hand, the startups employees can also use the online portal to update their personal information and documents. This tool provides an easy online interface with basic information easy to access.
Gusto Features:
Running payroll
Workers' comp
Hiring
Employee benefits
Health insurance
Business finances
Taxes
People management
Premium Pricing: Gusto Core basic plan starts from $6/month per person plus $39/month base price to $12/month per person plus $149/month base price for Concierge with Payroll and certified HR support to protect your business and team.
Free Version: No free trial available
Register your brand with Gusto HR and Payroll Tool
#5 Asana
Being a project owner, its our responsibility to track manage the project work, task allocation and so on. So Asana play an important role over here.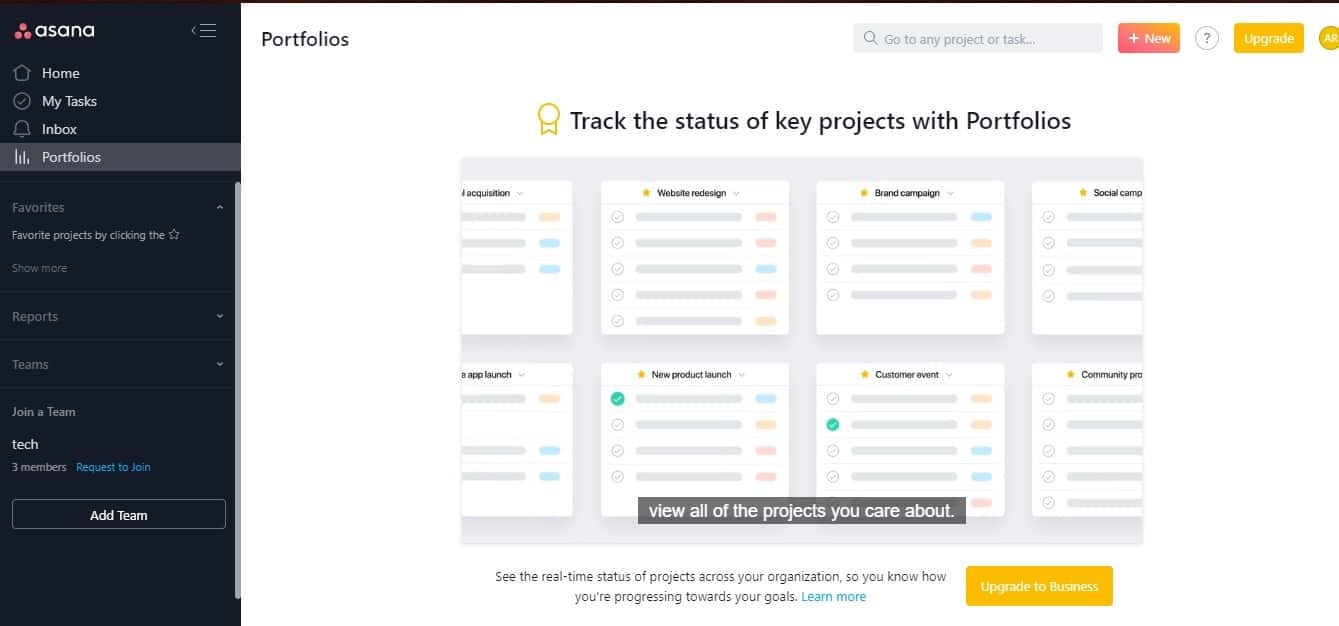 Asana is the best tools for startups for project management.it helps teams to coordinate and manage their work. The efficiency of this tool made it prominent among all new businesses over the world.
Asana empowers the startup companies to move faster by ensuring everybody knows the current live team plan and procedure and who is doing what by when.
Asana project management tool allows the project director to assign tasks as per their role, add new team members & get task activity, view live reports, and so on.
For your information Asana tool is using by the all time great companies such as Uber, Google, PayPal, Facebook to keep the work on track and increase productivity.
Asana Features:
Timeline management
Portfolios management
Workload management
Automation management
Live reporting
Premium Pricing: The premium plan starts from $10.99/month to $24.99/month for the business plan.
Free Version: Free version available only for individuals or teams just getting started with project management.
Register your brand with Asana Project management tool
#6 Slack
Communication within a team is one of the super important task for any business, it might be from email,whats app and webinar but to reduce effort and time we need to have some best tool to manage every at one place.
So here our recommendation will Slack which is another best tool for startup which is mostly used and also among the fastest-growing business application in recent years. Today, Millions of people and companies,startups around the globe use Slack to connect their teams at one platform.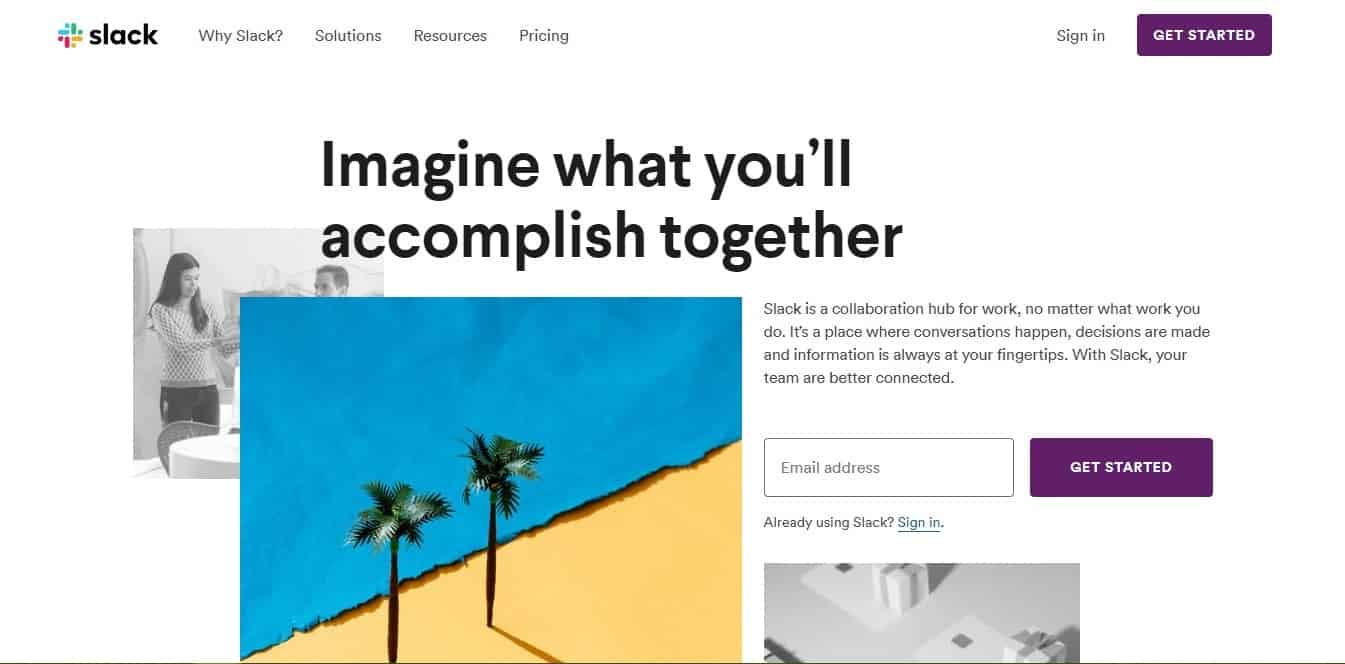 Using Slack a startups or companies can create multiple discussion channels for different projects and topics, or also you can have a private conversation through one-one chat.
Slack allows you to integrate third party applications such as Gmail, drive, trello, share files and to find messages, notifications.
Slack Features:
Organised conversations between private and public groups
Searchable history of previous record
Collaboration
Face-to-face and face-to-screen discussion
Integrated file sharing between team and groups
Premium Pricing: The standard plan starts from $3.20/month to $6/month for the plus plan.
Free Version: Free version available for small teams for an unlimited period of time.
Register your brand with Slack now
See this also,
Top 10 Direct Selling Companies in India for 2020
#7 Hootsuite
According to today's work era, the social media is must use platform now days. Without using efficient social media marketing no startup can get succeed.To work the Social media with optimistic manner, we recommend to use Hootsuite social media suit as best tool for startups.
Hootsuite is an influential platform to market your product and services, also a useful research tool for companies and all stage startups to know what the users think about their products and services.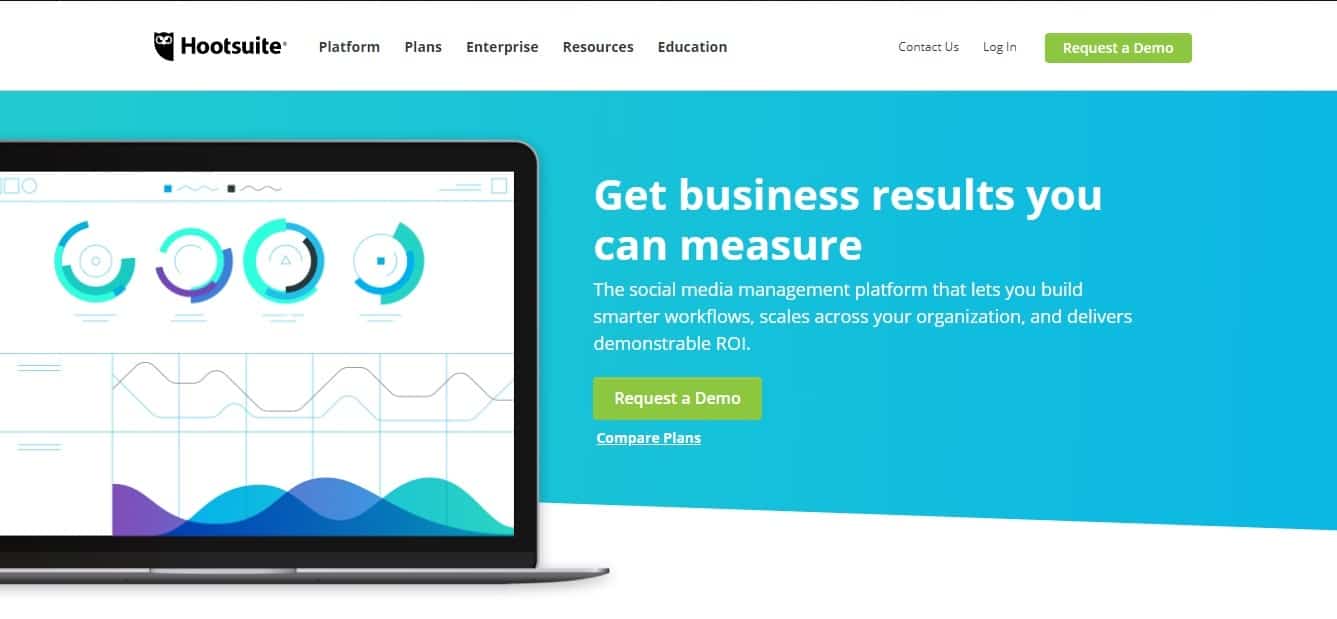 Hootsuite is very popular social media marketing management tool among early stage startups and companies.
Hootsuite Features:
Automated multiple post scheduling
Key performance metrics analysis
Flexible approval workflows with different roles
5 social media certifications option
Team message assignments
Custom analytics
Exportable reports
Premium Pricing: The professional plan for one user starts from $17.56/month to $627.04/month for the business plan up to 5 users.
Free Version: 30 days free trial available
Register your brand with Hootsuite Social media tool
#8 HubSpot
Now till now almost every issues has been fixed. Now being a business owner we need more conversion, sales automation, report tracking and analyzing the individual performance comes as a major challenges.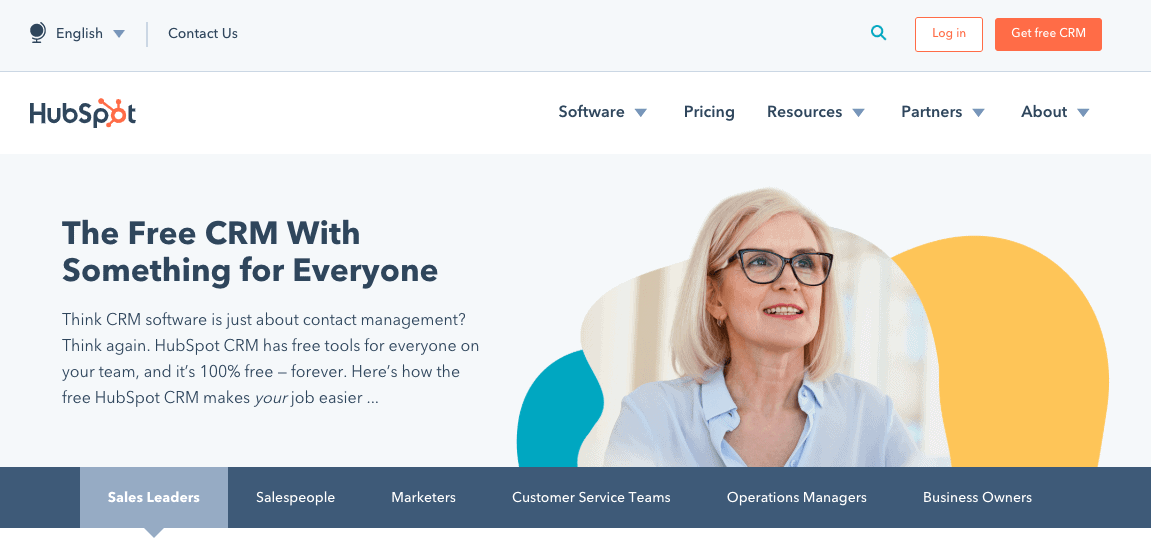 To resolve the above issues we need some smart CRM application which can help to Build a strong relationship with customers and making your sales process efficient to increase conversion rate and for this we will recommend the hubspot, again a best tools for startups.
Hubspot Features:
Contact management
Contact website activity
Companies
Deals
Tasks & activities
Premium Pricing: Pricing starts from $113 for starters or startups and $4200 for enterprises.
Free Version: Hubspot provides free CRM tool with many features
Register your brand with Hubspot CRM tools
#9 SEMRUSH / Ahref Keyword Research Tool
Post getting everything done, we need to scale-up the business through online marketing to reach more customer over the globe. And this required to work with in-depth SEO and digital marketing.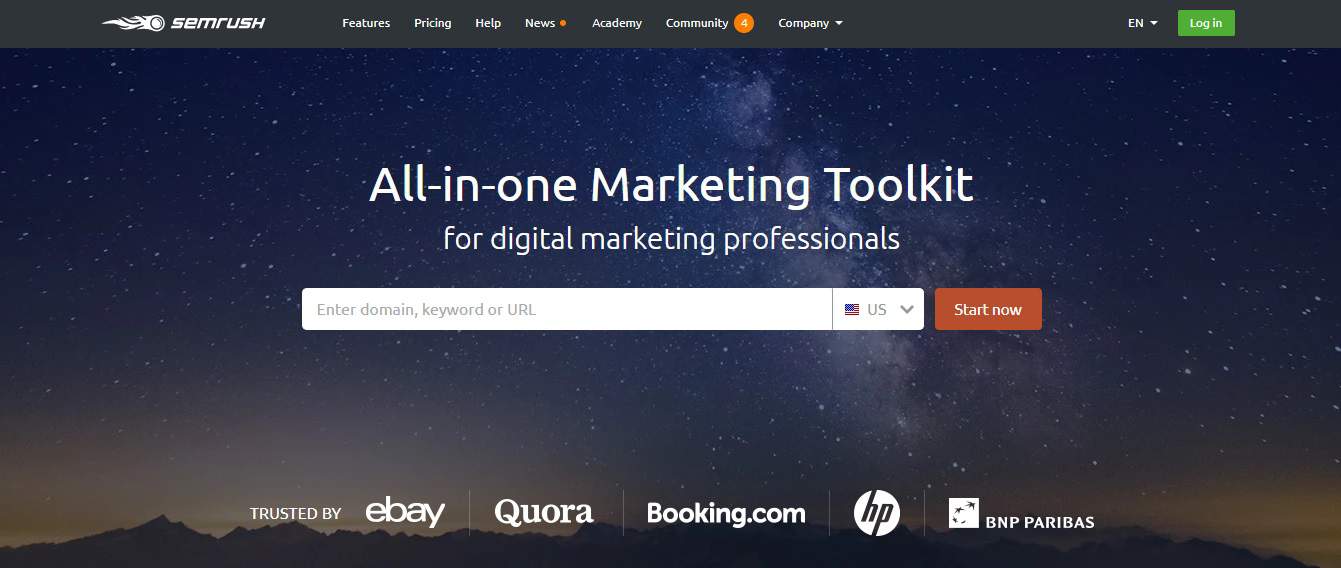 To analysis the competitors work and targeting and rank able keyword research we can go with any one of the top 10 keyword research tool Like SEMRUSH or Ahref keyword tool. This tool can be probably the world best tool for startup and Enterprise level companies.
These tools help you to audit your website.
SEMRUSH /Ahref Features:
Analytics Reports
Advertising Research
Backlinks analysis
Keyword Research and keyword ideas
Product Listing Ads
Traffic Analytics
Competitor's Keyword Research
Premium Pricing: Pro plan starts from $99.95/month suitable for freelancers and startups to $399.95 for businesses
Free Version: 7-day free trial
Register your brand with SEMRUSH keyword research tool
Register your brand with Ahref keyword research tool
#10 Prospect.io
Above tools help us to get leads, Branding, Internal work optimization and so on but after getting the leads in format of email, required proper prospecting to run the business faster than ever.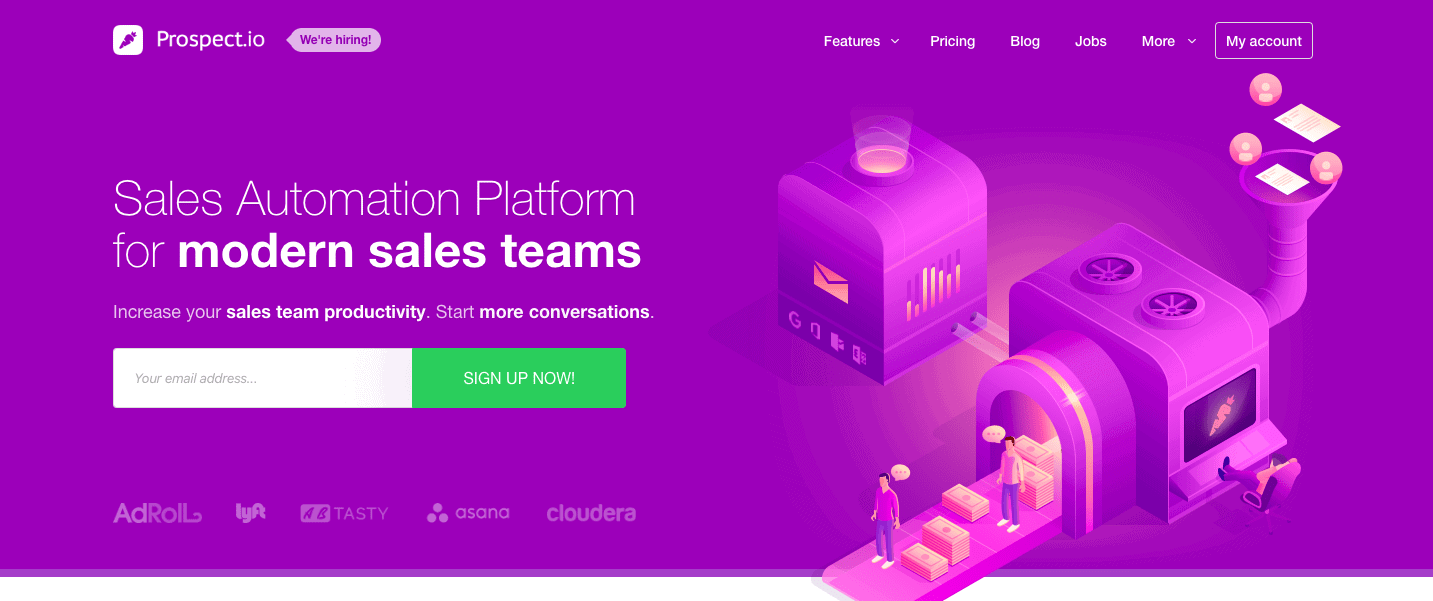 For this purpose, you can use AI based sales automation platform Prospect.io to made the task easy and simpler. Which help you make easy follow-up and easy notification.
Prospect Features:
Email Finder
Email Verification
Emailing
Drip Campaigns
Templates & Variables
Mailbox Automation
Analyze
Tracking
Campaign Stats
Reporting
Syncing
CRM Integrations
Pricing: Essential plan starts from $ 79/month to $129/month for businesses
Free Version: No free trial available
Register your business with Prospect.io
Summery
We have shared the above information keeping the use of best tools for startups mind of all startup's current and repetitive issues. If you find this information is correct and easy to use for you, you can share this to social media and social channel.
You can comment or also to get the free advice feel free to reach our startup authority experts.