Fortune Mart Franchise: Fortune was established successfully in 2000 with the company's primary objective being to supply superior-quality edible oils. Company history has shown that "activity should speak louder than words," as the adage goes. Anything the company has said has been verified as accurate. The company has been recognized as "no. in India" within two years & now have launched a Fortune mart Franchise, here we have all the details you need to know about the fortune mart franchise.
Fortune Mart franchise – Quick Overview
Fortune, the most widely recognized brand of cooking oil in India, is owned by Adani Wilmar, which is mentioned in any discussion of Fortune Mart.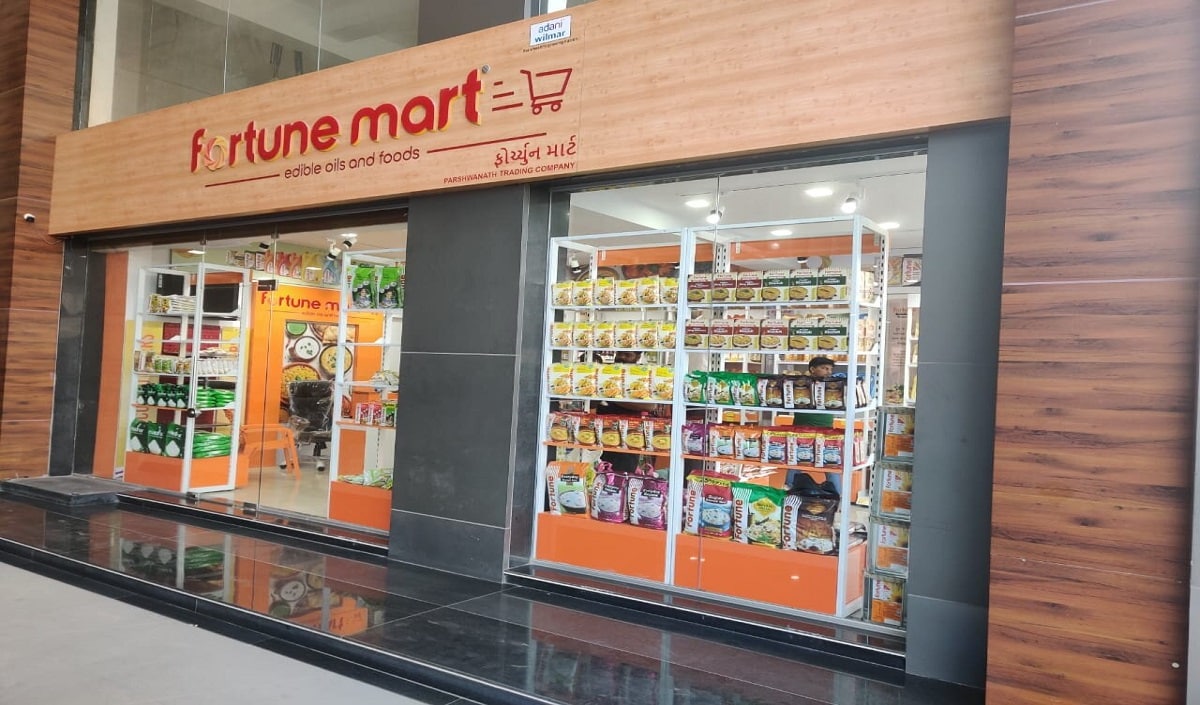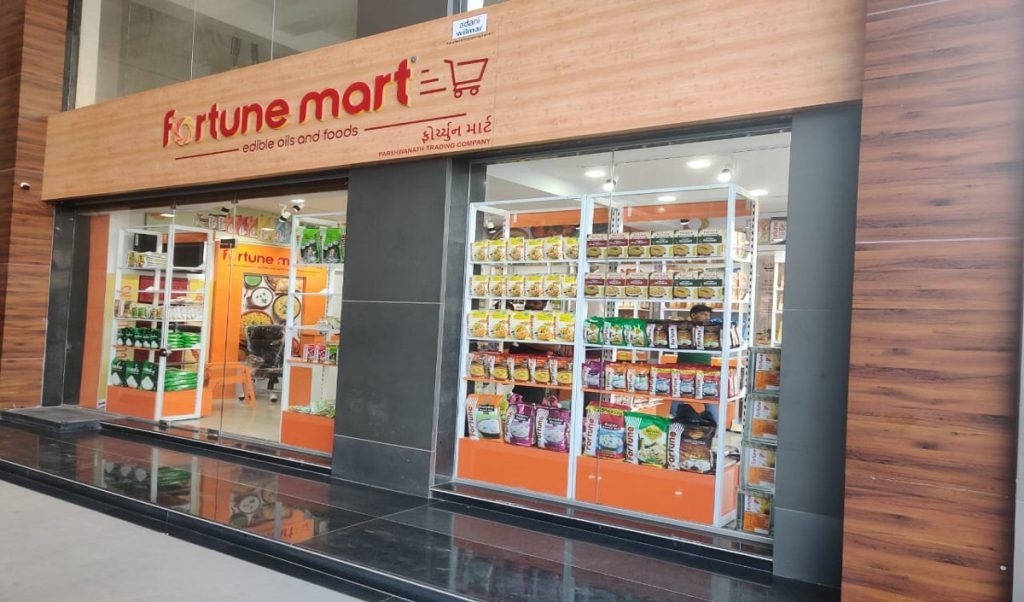 The company's dedication to making its "edible oil brand" the best it can be in terms of quality, quantity, cost-effectiveness, and other factors has paid off, but getting here has not come easily.
Content Us For Digital Branding / Marketing
Is Fortune Mart Franchise a Good option?
Fortune Company's wares are available for sale within the franchise's framework. This well-known label will likely bring customers into your store in large numbers. The company has a special promotion each holiday designed to attract more customers. More than fifteen Fortune Marts have set up shop in India.
The primary goal of the Fortune Mart franchise is to increase sales of Fortune-branded goods. Getting a franchise from a well-established corporation is brilliant if you want to launch a successful business.
It is one of the nation's leading fast-moving consumer goods (FMCG) companies.
Distributorship allows you to sell fast-moving consumer goods (FMCG) and select bakery items from the Fortune Supermarket chain.
This business offers a wide variety of products that have widespread practical applications.
It's a respected and well-liked name in the marketplace.
As a bonus, distributors can make a healthy profit on every sale.
Fortune Mart's Products
Since then, Fortune's wares—which include a wide range of edible oils, chana, sattu, besan, aata, pulse, rice, chunks, sooji, and maize—have become pantry staples in homes everywhere.
Range Of Oil: There's the Fortune kachi Ghani mustard oil, the Fortune refined rice bran oil, the Fortune refined sunflower oil, the Fortune refined cotton oil, the Fortune refined Soya oil, and so on.
The Array of Pulses: The unpolished version of Fortune's arhar dal, as well as the refined version.
Ready To Eat Khichdi: Gujarati khichdi, Bengali khichdi, pav bhaji khichdi, achari khichdi, etc., are all examples of the Fortune superfood category of khichdi.
Personal Care Product: Now you can buy things like soap and hand sanitizer made by the Adani brand. There is adequate R&D activity within the firm to warrant introducing new products. The corporation plans to increase the number of new items it offers to increase its market share.
Fortune Mart's Total Required Investment
Anyone serious about buying a Fortune Mart franchise can find all the information they need on the company's website, including the financial requirements. By the firm in a single payment of 10-12 million rupees.
The company does not charge franchise fees to start a new franchise.
500000 Rupees in the form of a deposit is required as collateral.
Manpower costs also apply to the supermarket's employees.
The initial outlay for the computer printer inverter and other items utilized in the franchise is also included.
The initial working capital investment is 100,000 Indian Rupees.
The price of the garage or workshop is proportional to its size, typically between 400 and 1000 square feet.
You can safely invest between 10 and 12 million rupees (around $200,000 and $250,000).
Equipment required
Components of the Core Infrastructure (Computer, Printer, CCTV, Inverter, Table, chair etc.)
Profit Margin & Return on Investment
The benefits will accrue on both ends. The sales manager in the area where the Mart is going to be built will be there to help with any questions, including the store's profit margin and the other aspects of sales and customer care.
This is a fast-moving consumer goods (FMCG) brand. Products in this category are considered fast-moving consumer items, so sales are expected to be consistently strong. While profit margins will vary per product, increased profits are possible if you can move plenty of units.
We anticipate a mutually beneficial relationship in which your investment helps the firm expand and develop according to its strategic plan, resulting in increased revenue for both parties. However, the whole total gross margin on fortune bakery items is between 50% and 70%, whereas it is just about 10% to 12% on fortune foods.
ROI of Fortune Mart Franchise
The company guarantees an ROI of 140%.
How to apply for the Fortune Mart franchise?
Here is the step by step guide to apply for Fortune Mart Franchise:
Check out www.fortunefoods.com.
You can view the franchise's complete contact details.
Click the Apply Franchise button or dial the toll-free number.
The link opens a new Google form when clicked.
Make sure you give accurate information in the form.
Done! You have successfully submitted the form.
After that, you should hear back from a firm executive within a week if your application is being seriously examined.
Get in touch with your area manager; they'll fill you in on the details. Once you give them the go-ahead, they'll conduct a poll in your neighborhood. They will confirm with you for the franchise if they think the location is suitable.
Conclusion: Fortune Mart Franchise Review
It's no secret that Fortune is the country's most well-known and sought-after food brand. The firm's backing makes the idea of a Fortune Mart Store appealing enough, but a choice still needs to be made after all the data has been analyzed.
There is an excellent variety of things available from Fortune, and each year, the company adds around four or five new items. The fortune refinement process and mustard oil are highly sought after, and both enjoy widespread market approval. Fortune Mart may benefit from assistance with rent, help with human resources, and branding and promotions.
FAQ-
How much is a Fortune Mart franchise?
Even though the Fortune Mart organization would assist you in opening your shop if you decide to become a franchisee, you will need to put down a bare minimum of INR 10–12 Lakh for the store's infrastructure.
Is the Fortune Mart franchise profitable?
The Fast-Moving Consumer Goods (FMCG) industry includes this product line. Products in this category are considered fast-moving consumer items, so sales are expected to be consistently strong.
And Fortune items, which have made a significant impact in India. Thus, its wares are constantly in high demand. So, it's safe to state that this franchise opportunity is worthwhile.
How many outlets does the Fortune Mart franchise have?
More than fifteen Fortune Mart stores have opened in India, and there are plans for many more.
Who owns the Fortune Mart franchise?
Adani Wilmar's flagship franchise store, Fortune Mart, will provide all of the company's offerings in one convenient location.