Comparison between MBA Chaiwala & Chaisutta Bar Franchise
In India, chai is the most popular beverage. Chai shops can be found throughout India. MBA chai wala and Chai sutta bars represent a recent tea market revolution, particularly in first- and second-tier cities. The brands to choose from if you want to access India's evergreen tea market are MBA Chai Wala Franchise and Chai Sutta Bar Franchise. Here, you will learn how to choose wisely between the two franchises.
MBA Chai wala Franchise
One of India's most popular tea franchises, particularly in first-tier and second-tier cities, is MBA Chai Wala franchise. They currently have more than 50 locations across the nation. They intend to create bases throughout India as they continue to expand. This Tea Sensation is still in its infancy. On July 25, 2017, MBA Chai Wala opened his first stall. They now have a solid reputation in the food and beverage sector.
Content Us For Digital Branding / Marketing
Chai Sutta Bar Franchise
The goal of Chai Sutta Bar Franchise is to spread their distinctive cultural fusion and ideals throughout the entire world. They began six years ago, and since then, they have completed amazing feats and enormous tasks. The 325+ locations, 175+ cities, innumerable kulhads, and international reach speak for themselves. Chai Sutta Bar is currently expanding beyond limits thanks to the love and affection of its patrons.
Who is the owner of MBA Chai Wala ?
Prafull Billore is the CEO and Founder of MBA Chai Wala. On July 25, 2017, he launched his tea business in Ahmedabad. His net worth was INR 3 crore as of October 2021, having begun his tea shop with INR 8,000. On January 14, 1996, Prafull was born in Madhya Pradesh. He made the decision to enrol in an MBA programme at IIM Ahmedabad after receiving his degree. He fell short of getting the number needed to get a seat in IIM, though. After some difficulty, he invested only INR 8000 to start a tea shop called MBA Chai Wala. Rest is history now.
Who is the owner of Chai Sutta Bar?
Mr. Anubhav Dubey is the founder and proprietor of Chai Sutta Bar. He received a call one day from his childhood friend, who attended Indore for the remaining classes after finishing eighth grade in his hamlet. Anand Nayak, who would become Anubhav's future co-founder, was there when he first met him. Something clicked when Anand called Anubhav in Delhi and suggested they start a business together, and the path to opening Chai Sutta Bar was paved.
The two co-founders quickly realised they didn't have any money for things like branding, interior design, or marketing because they were operating on a very tight budget. With the help of friends who lent them things and used furniture, they were able to design and open the first location in Indore, which was close to a hostel. They took an useless piece of wood and scribbled the name "Chai Sutta Bar" by hand because they lacked the funds to print a banner. Young people connected with the name and thematically.
MBA Chai Wala Franchise Menu
Regular Chai
Masala Chai
Elaichi Chai
Chocolate Chai
Tulsi Chai
Along with these various types of regular tea, they also serve Green tea, Coffee, Three types of Mojito, and Coolers. For Nasta, they have Sandwich, Maskaban, Maggi, French fries, Puff, etc.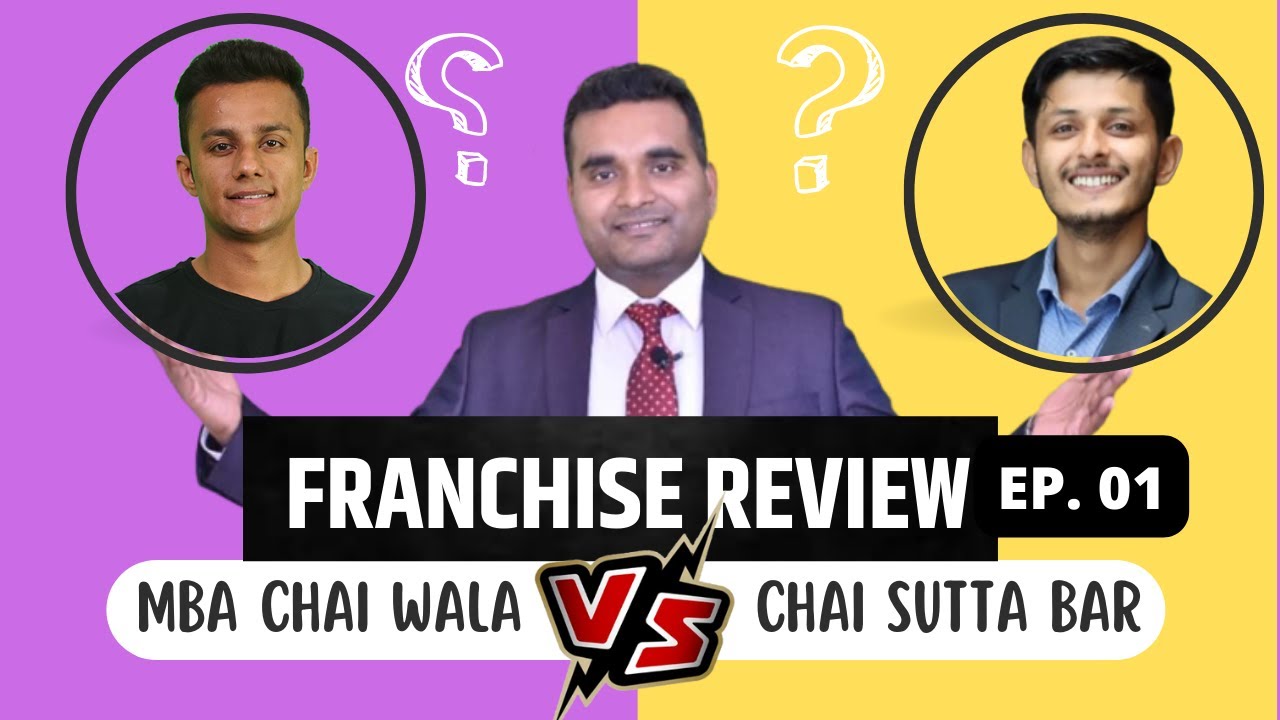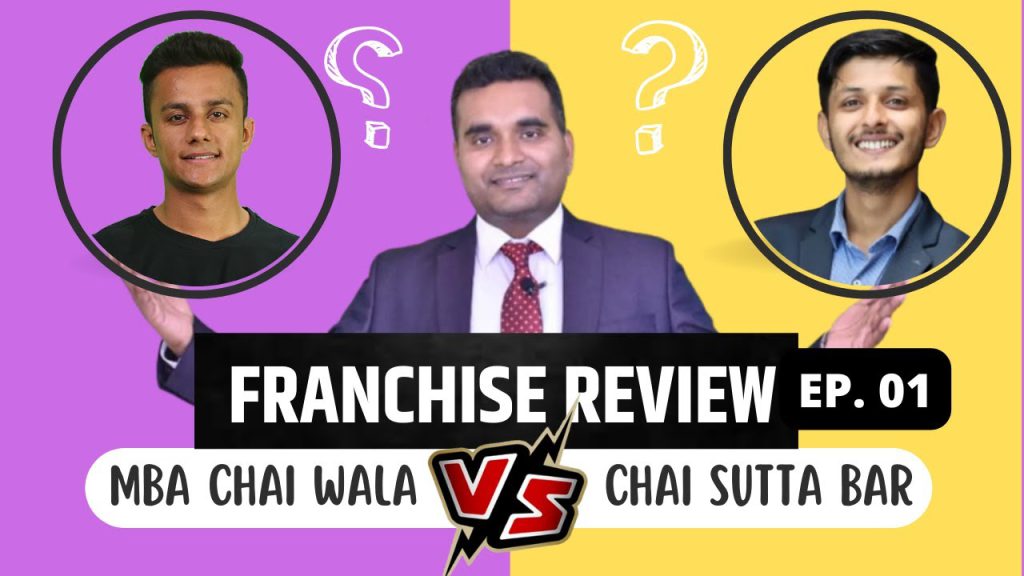 Chai Sutta Bar Franchise Menu
Chocolate Chai
Adrak Chai
Rose Chai
Elaichi Chai
Paan Chai
Kesar Chai
Masala Chai
Tulsi Chai
Along with these various types of tea, they also serve sandwiches, Lemonade, Ice tea, Pasta etc.
Franchise cost comparison between