Phonepe loan: Money is one of the most important things in anyone's life. You can't live happily without money. From buying a small thing to bing thing you need money, inshort we can say that Financial condition of anyone cant be same as always.
हिंदी में पढ़े फोनपे लोन कैसे मिलता है
Here we will help you to know about how you can get money from phonepe. We will share the complete guide to get money from your personal needs, business needs, shopping needs, etc. Also, you will learn about how to apply for PhonePe loan, documents requirements for PhonePe loan, what amount you can get from phonepe, and what percentage of interest Phonepe charges for a loan.
Lets start now.
Want to Register Your Company
What is PhonePe?
Before moving ahead, Let's try to understand what is Phonepe? PhonePe is an Online Transaction, recharge, and Bill Payment App. With this app, with the help of Bhim UPI, you can transfer money, Recharge your Mobile, Pay your electricity bill, and so on. But today, with this article, you will learn about how to get a loan from Phonepe?
Read This: How to Get Mudra Loan up to 10 Lac?
How PhonePe gives loan?
PhonePe doesn't provide loan directly, but phonepe help you to get the loan from their parent company Flipkart. To get the loan you need to connect with both apps.
How to Get PhonePe Loan?
To Get PhonePe Loan, firstly you need to download PhonePe App from the play store and register with PhonePe. Along with the PhonePe, you need to download the Flipkart App and register with the app by the same number which had with phone pay.
Once, the registration is completed, you need to visit your profile segment and activate the Flipkart Pay Later Option. With this activity, you need to submit some documents as required by Flipkart.
PhonePe Instant Loan Amount
The loan amount always matters because the loan amount is for fulfilling your needs. In case when loan amount will not be sufficient then it will be useless. Herewith PhonePe, You can get loans starting from 10,000 to 50,000 Instantly. It's similar to a Credit card, where you can get a loan with any interest.
PhonePe Loan Interest Rate
If you are planning to get the phonePe loan then you can avail of the 35 days, Interest-free loan. After you need to pay the interest rate.
PhonePe Loan duration
Loan duration always matters why because it's all about paying money to the lender. For a seeker, long duration is much more important than the short terms. For phone pay loan duration, it's interest-free for 45 days. You can pay the rest amount with interest between 2 months to 6 months.
How to get PhonePe Personal Loan
A loan that is taken by the phonepe is like a personal loan. You can use this form phonepe wallet anywhere. Because PhonePe doesn't ask any questions while paying money anywhere.
PhonePe Provide Business Loan?
Phonepe doesn't provide any loan With the name of personal loan or business loan, the company only provide the Pay later option. You can use this money to anywhere according to your need.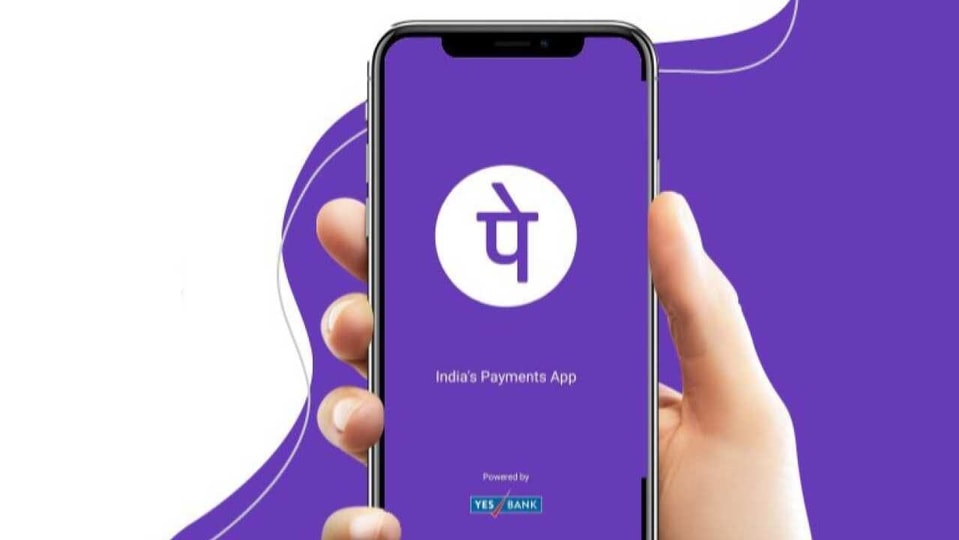 PhonePe Loan Features
You can get max amount.
Loan is interest free.
Minimum document required.
Why PhonePe Loan?
There are so many organizations/Finacial institutions that provide the loan but here is why phonepe loan? Why should we take the PhonePe loan?
PhonePe Loan 100% online. No need to visit anywhere.
PhonePe Loan available with minimum documentation.
PhonePe Loan interest free Loan.
PhonePe Loan can be applied from anywhere.
PhonePe Loan duration is good as comparison with others.
PhonePe Loan will be available into account.
PhonePe Loan uses
You can use PhonePe loan for mobile recharge/ bill payment shopping as well as buying vehicles and anything's where you can.
PhonePe Loan Eligibility
You should be an Indian Citizen.
Age should be in between 18+ to 69 Year.
You must have some earning source.
PhonePe Loan Documents
To get phonePe Loan, You must have ID proof and address proof.
Under ID proof, You should have Aadhar Card, Pan Card, and Passport and
In Address Proof you should have a passport or any other government document
Phonepe loan Access process
Download Phonepe app from play store.
Register yourself with your mobile number.
Add your bank account with phonepe app
After this process, Download the Flipkart App.
CREATE profile with the same number you used in Phonepe app.
Go to profile option and Activate Pay later option.
Upload documents like adhar card, Pancard and other as per requirement.
After this stage, You will get a limit.
Open the Phonepe App, Go to my Money
Add the amount to phonepe and enjoy the money.
Now we believe that you have understood about How to Get Phonepe loan, How much amount you can get from phonepe and what will be of interest on phonepe app.
If you like this information, You can share this article with others.