Skippi Ice Pops Success Story
Skippi Ice Pops was started in 2020 by a Hyderabad Based couple named Ravi Kabra and Anuja Kabra. Just as the business had started, the COVID-19 Lock-Down was enforced. They waited patiently for the market to be opened.
In 2021, as the COVID-19 Restriction was lifted, They resumed business. They got a good Response from the consumers and investors.
The rocketing Success story of Skippi Ice Pops is not easy. There had been a tumultuous period where the company faced an initial setback and was forced to stop production for a year. Let begins the Success Story of Skippi Ice Pops.
Want to Grow Your Business - Contact Us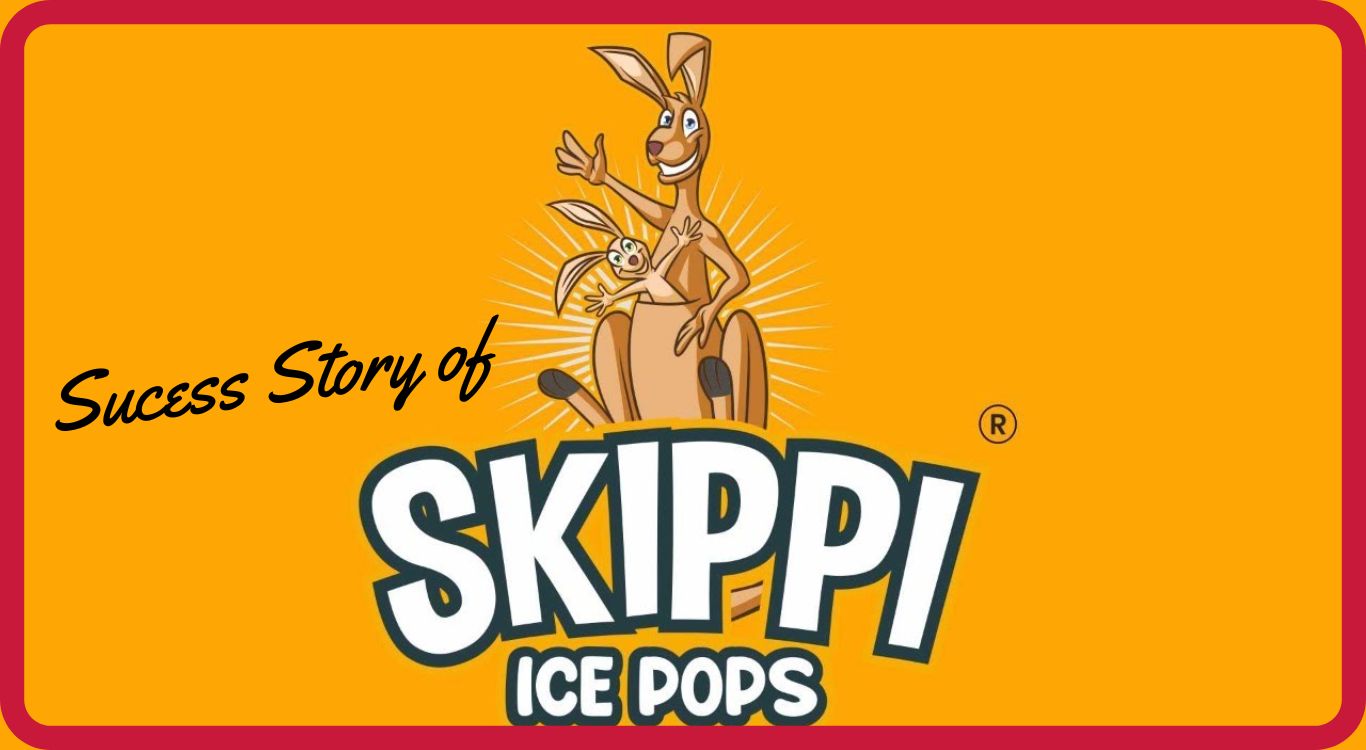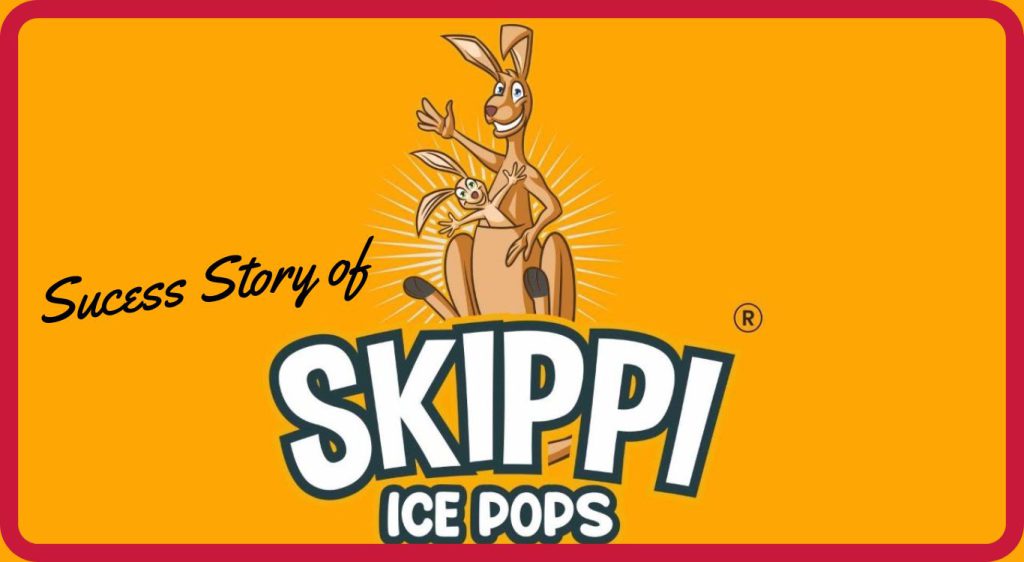 Skippi Ice Pops Net Worth
Skippi Ice Pops is one of those companies that have been highly recognized in the market in a very short span. The simple yet unique products made the company earn huge revenue and increased its net worth. It was in April 2021, when India saw the first ice pop brand. Ravi and Anija Kabra are the founders of this special company.
Initially, this company sold ice pops which were quite familiar in the Indian market but, they reintroduced their favorite frozen snack from childhood which earned them huge profits. The childhood snack brought great memories to the elder ones after they had one of their ice pops. Soon the news spread all over the country and their presence in Shark Tank India made them even more famous.
Currently, Skippi Ice Pops sell more than 60,000 popsicles every month. Now, that figure is quite more than any of its competitors in the Indian market. Additionally, this ice pops company is earning an enormous revenue of around 4 crores per year. We are sure soon Skippi Ice Pops will make its name on the unicorn list.
All the ingredients such as colors, sweeteners, and preservatives are extracted from fruits and vegetables. The company always ensures no artificial preservatives, colors, or sweeteners are used to make ice pops. All the products sold by Skippi Ice Pops are 100% naturally flavored and no artificial color is added. Now, such unique products and business ideas were highly appreciated by sharks in Shark Tank India Season 2. Skippi Ice Pops created history by getting a Rs 10 million deal on Shark Tank India season 2.
As of 2022, Skippi Ice Pops became a multi-crore business in India. The monthly sales have skyrocketed from Rs 5 lakh to Rs 4 crore. Now, that figure will increase more. The total net worth of Skippi Ice Pops is estimated to be more than Rs 3 crore.
Skippi Ice Pops on Shark Tank India
Skippi Ice Pops participated in Shark Tank Season -1looking for investors to scale up the business.
Skippi Ice Pops was the first brand of Startups that received support from All sharks Deal on Season- 1 of Shark Tank India.
It received 1Cr ₹ funding in exchange for 15% equity.
Post-Shark India Season-1, Skippi Ice Pops sales grew up to X41 times.
The company has started franchising. It has more than 600 outlets in India.
How Skippi Ice Pops Started?
Ravi Kabra and Anuja Kabra the couple have working experience in FMCG private sector companies in India and Australia. Ravi has a diploma in Business Management and Anuja has done MBA in Human Resources.
The couples were missing their childhood taste of Ice Sickle. After the entry of carbonated products like Cola and Pepsi, such products almost disappeared from the market. Ravi and Anuja Kabra, the couple, founded their company named Kabra Global Products Pvt. Ltd in 2020.
The unit is located in Hyderabad, Telangana State. They invested approximately Rs. 55 lakhs in the company's setup. Initially, Skippi Ice Pops were made in old-time nostalgic flavors. The product does not contain any preservative chemicals.
All are made from the natural juice of Mango, raspberry, bubblegum, twisty, orange, cola, and lemon, Just within a month, the product got a big positive response from customers.
Trouble Times for Skippi Ice Pops
Just after a month of production started and products made their presence in the market and started making money, the government announces a national lockdown due to Global Pandemic COVID-19. It was a sharp setback for the business.
They were forced to temporarily shut down their business. They suffered a huge loss in form of paying rent and wages of employees.
Skippi Ice Pops Got Funding from All Sharks
Ravi and Anuja were self-reliant about their product because of its quality. They endured the trouble time with patience. They were sure to write their success story. Both were looking for helping hands from investors.
They applied to participate in a TV platform show name Shark Tank India, where qualified entrepreneurs are funded by investors. They participated and got all Shark Deal in Season on December 2021. Their company Kabra Global Products Pvt. Ltd. got Rs. 1Cr. Funding from all five sharks.
The names of all five investors are- Ashneer Grover, Peyush Bansal, Vineeta Singh, Anupam Mittal, Aman Gupta, and Namita Thapar. The company received collectively invested INR 1 crore for 15% equity in Shark Tank India TV Show.
Post-Shark Deal, Skippi Ice Pops Growth
A year later, in June 2022, when the lockdown was lifted, they resumed production. The demand was so high that it became hard to meet demand. The company targeted traditional and e-commerce platforms like Amazon and Flip cart.
They have also tied up with Zamato, and Swiggy for a regular supply of Skippi Ice Pops. At present, their sales growth is X41 of the previous sale.
Post-Shark Tank, Ravi and Anuja's life has completely changed. Many buying agencies are lined up to partner with their brand. The company is planning to introduce more flavors to its products.
Future Prospects of Skippi Ice Pops
Skippi Ice Pops has reached the 5 States of India. The current turnover is approximately Rs.4Cr. Per annum. Ravi Kabra and Anuja Kabra, the couple, are planning to scale up Skippi Ice Pops' revenue up to Rs.30Cr in the next Financial Year 2023.
FAQ.
Q1. What is the name of Skippi Ice pops founder?
Answer: Ravi Kabra and Anuja Kabra are the co-founders of the brand Skippi Ice Pops. It was founded in 2020. Its head office is located in Hyderabad, Telangana.  
Q2. What is the Skippi Ice Pops Revenue?
Answer: The Skippi Ice Pops Revenue is Rs. 4Cr. Per annum.
Q3. What was the Skippi Ice pops valuation in the Shark Tank India Show?
Answer: Skippi Ice Pops Received Rs.1 Cr. Funding against 15% equity.
Q4. What is the current Skippi Ice Pops' net worth?
Answer: The current worth of Skippi Ice Pops is Rs.66 Cr.
Q5. Who were the Skippi Ice Pops Investors in Shark Tank India Deal Season -1?
Answer: Ashneer Grover, Peyush Bansal, Vineeta Singh, Anupam Mittal, Aman Gupta, and Namita Thapar are the top 5 investors from the Shark Tank India Deal season -1.
Q6. What is Skippi Ice Pops Franchise Cost?
Answer: There are two Business models available for Franchise sale.
1. Solo Franchise: The franchise fee is Rs. 50,000.
Total Investment Amount: Rs. 2,50,000
2. Master Franchise
The franchise fee is Rs.5,00,000
The total investment amount is Rs. 25,00,000