Dhani App Loan: A loan is one of the most important parts of anyone's life but in India, Getting a loan for personal work or business work is not as much easy as we think. Why because the process to get is very tough. Due to this complex process, People try to get funds from their friends, relatives, and others. Here in this article, we will learn about how to get Loan Dhani App, a Personal loan from Dhani App, Business loan from Dhani App.
This app also helps you to control your Budgets and Find the best suitable loan option for your business. Now let's try to understand more details about Dhani app Loan.
What Is the Dhani App?
Dhani App is New Launched by IndiaBulls, One of The best Finance companies in India. Dhani App is more popular in public because it helps people to manage Finance. This app is also helping in shopping and getting loans.
Want to Grow Your Business - Contact Us
Also Read: How to get Mudra Loan?
How to download Dhani App?
It's too easy to download the Dhani App. You can download the Dhani application for android from the play store and for IOS App Store. Here we are sharing some steps by which you can download this from Android apps.
Opne Play store and search Dhani Apps
Download App and click on install option.
Create And account and start using the Dhani App.
How to create your account on Dhani App?
Once you get the Dhani app application Installed on your mobile then you can get ready to create an account in the Dhani app. Let's try to understand what else is required to create an account.
Open Your Dhani Application
Enter Your mobile Number and password, Post That you will OTP to validate it.
After entering the OTP, Your account will be created with dhani app.
Also, Read | How to Get PhonePe Loan?
What is Dhani Cashback Offer
Currently, with the Dhani app, you are getting Rs. 200 Lifetime free cashback offer. This might be an opportunity to get a Lifetime Dhani card for free after winning this Cashback Offer. You can also avail of the offer asap so that without miss you can get this opportunity. For more details, you can avail of this offer.
How To Get Loan From Dhani App?
To apply for the loan, you need to follow the below steps.
Download Dhani App, if you have not yet done.
Create An Account and provide the information as required.
To get loan, You need to provide PAN card, And other finance details
Go to Loan Section and Apply for the loan.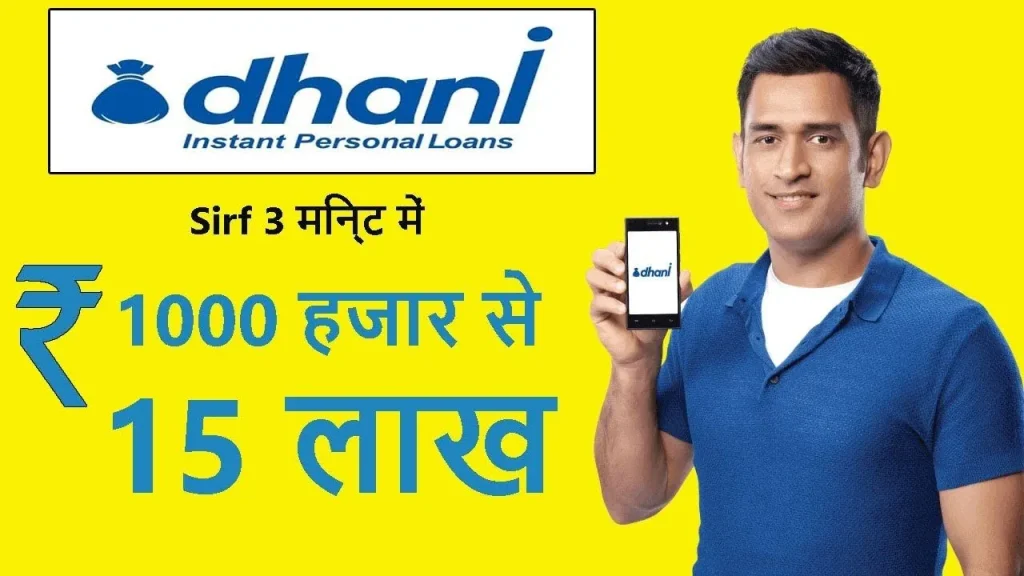 Documents Required For Dhani App Loan
To get Dhani App Loan, you have to provide the below documents.
Addhar Card
PAN Card
Mobile Number
Email Id
Bank Account Number
How many loans Can You Get On Dhani App Loan?
Like Other Loan Providers, Dhani App also provides the Loan according to the income. Because this is the only way to measure the loan credibility. Dhani App loan amount can start with 1000 To 15 Lac Rs.
The best thing about the app is it creates an easy way to get a loan in a second. For more details, you can get the app link below.
What is the Interest Rate On Dhani App Loan
Dhani App's interest rate is very high as others because this provides a personal loan. But still, this is much easier than others because here it's easy to get the loan from the Dhani app and Pay the loan. Dhani Loan Interest rate is 11.9%. which is around 12% Yearly loan.
Hope you have enjoyed this article about Dhani app Loans.
Frequently Asked Questions
How to Get Dhani App Loan
Getting a Loan from Dhani app is easy and you can get the load just by reading the above information. You can pay the loan by EMI also. The interest loan of the Dhani App is 11.9% Yearly.
How to Fill the loan Form from the Dhani APP
You can fill the form directly from the Dhani app. Also, You can also fill the form to get the loan and pay the loan according to the dhani app. For more details, you can download the app
Dhani App Loan Payment duration?
You can Get The loan for 24 Hrs to pay the loan.