Planning to start your own tea and snakes business? Tea time franchise is going to be one of the best business for your startup.
In this article, we will help you to understand the tea time franchise business in details like tea time franchise cost, tea time profit, and margin.
If you are more interested in tea-based franchise business you check the yewala tea franchise
What is Tea time franchise?
TEA TIME is one of the largest tea brands in India, having a chain of outlets selling different kinds of TEA, COOLERS & SHAKES. Now the question is why tea time is best? You will find 'THE AUTHENTIC TASTE AND THE UNIQUE INGREDIENTS" in tea.

Our tea processing plants are located at Hyderabad, Kolkata, Rajahmundry and, R&D lab in Hyderabad also tea time is a member of the Tea board of India. We procure the best tea leaves after the tea tasters ensure the quality.
Why Tea time Franchise?
Tea time company's reputation has quickly grown mainly by word of mouth in the tea and health community. Each blend is uniquely crafted to invoke an authentic tea sipping experience and made to satisfy our addiction and love for tea.
Find out what keeps our customers happy and coming back for more. Let's just say that once you've tasted the natural goodness, you'll be proud to give our teas a go.
Tea time company have 200+ Unit franchises of Tea Time spread across AP, Telangana & Kerala. The brand will soon open stores in Tamil Nadu, Karnataka, Maharashtra, Goa, Gujarat, & MP.
Tea time franchise Investment
4.25 Lakhs is the total amount required to start a unit franchise of Tea Time. It includes the franchise fee, marketing fee, and the complete start-up kit consist of the movable equipment (Refrigerator, Deep Freezer, Stoves, and Utensils, etc) & an initial stock to start the business. GST will be extra.
Tea time franchise ROYALTY
THE MONTHLY ROYALTY PAYABLE TO THE BRAND WILL BE 3% OF THE GROSS SALES. IT INCLUDES MARKETING FEE. UNIT FRANCHISEE ONGOING FEES ROYALTY The monthly royalty payable to the brand will be 3% of the gross sales.
For example, if your total sale is 1 lakh, the royalty will be 3000/-. Likewise, for 3 Lakhs, the royalty will be 9,000/-; for 4 Lakhs, the royalty will be 12,000/-. But we have put a limit on the royalty you pay. The maximum amount we collect as royalty will be Rs.9000/-.
You will be paying this amount to the brand if your sale is 3 lakhs and above. Even if your sale is 10 lakhs, you will not be paying anything extra. But in case if your sale is lower than 3 lakhs, you will be paying only the required 3% royalty
Tea time franchise requirements
Minimum 100 sqft outlet at a busy location which can be near to bus stops, highways, hospitals, markets, railway stations, IT campus, colleges, etc.
The outlet should have tile flooring, kitchen partition, water connection & an outlet counter. The franchisee has to arrange the said ones only. The rest of all the brand will take care of
Get 2 employees who will be trained by our chef to run your business. Anybody can learn the entire Tea Time menu in 3 days.
Tea time franchise profit margin:
Profit margin ranges from 40% to 80%. The average payback period is from 5 to 10 months. Reasonable product prices start from Rs.10 (dum tea) to Rs.99 (premium milkshakes).
Tea time franchise Return of Investment
If we assume that your average sale per day is Rs. 10,000/- and you are selling only the product with the least profit margin (which is impossible, though), and even if you are repeating it the whole month, your take-home (profit) after deducting the rent, salary electricity, product cost, and royalty, will be Rs.80,000/- to 1 Lakh. This brings your ROI within 5-6 months.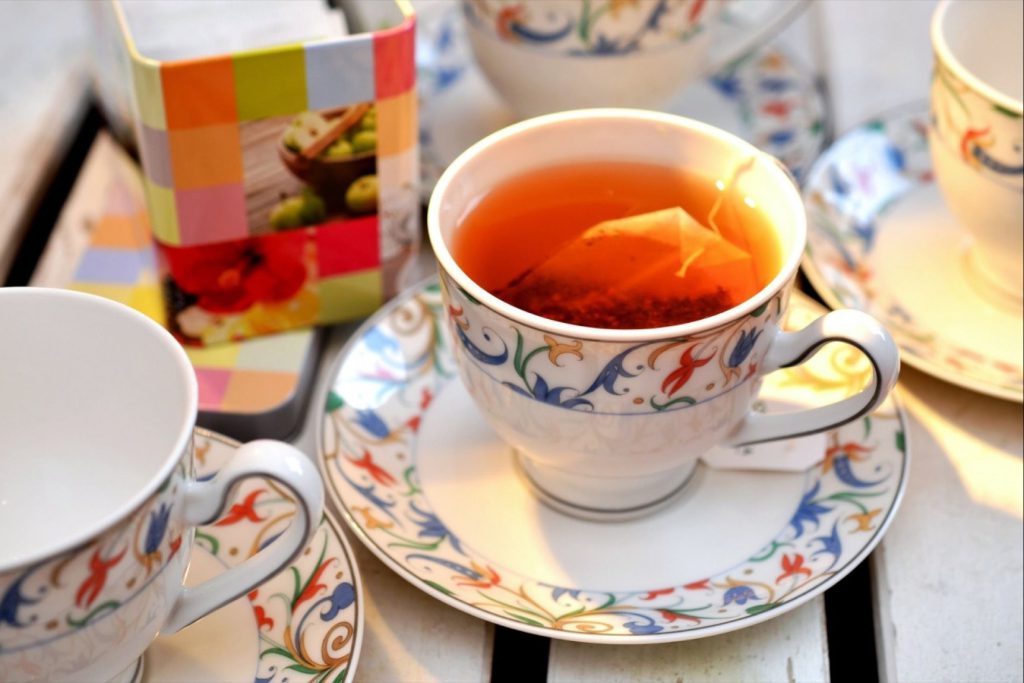 Tea time franchise Support:
Yes, we are entrepreneurs too..! Hence we know all about the desire to have your own business. At the same time, being in business for yourself doesn't mean you have to be in it by yourself…! And this describes our approach to franchisee support. It is your business in your community.
We want to offer you all the resources that our most successful franchises use to create their winning formulae. Our job is to get you to the dance, so you can shake your groove thing…!
Assistance in the outlet selection process.
We provide a COMPLETE START-UP KIT.
We provide EVERYTHING to prepare the entire Tea Time menu.
Operational Support.
Initial Management Training.
Research & Development updates.
Grand Opening in Marketing & Advertising.
Use of the Tea Time brand name, trademarks, and slogans
Franchise Contact Details:
Tea Time group
Address: Seshayya Metta, Rajahmundry, Andhra Pradesh 533101Hours: Closed ⋅ Opens 6 AM Thu
To apply for the franchise, please click here tea time Franchise
Phone: +91 6366370426