Planning to start your own tea and snakes business In India? Tea time franchise is going to be one of the best businesses for your startup. In this article, we will help you to understand the tea time franchise business in detail like tea time franchise cost, tea time profit, and margin.
Tea is not only a morning beverage to wake up your groggy self in India; for many people, it is a way of life. To say that India is a tea-loving nation would be an injustice given the enormous passion and enthusiasm that Indians have for the hot beverage, which is frequently an essential component of any activity. It would be incomplete without drinking tea, whether you were in the middle of a business negotiation or just trying to relax
Table of Contents
If you are more interested in tea-based franchise business you check the yewala tea franchise
Want to Grow Your Business - Contact Us
What is Tea Time franchise?
Tea time is one of the largest tea brands in India, having a chain of outlets selling different kinds of tea, coolers & shakes. now the question is why tea time is best? you will find 'the authentic taste and the unique ingredients" in tea.
Our tea processing plants are located in Hyderabad, Kolkata, Rajahmundry, and, an R&D lab in Hyderabad also tea time is a member of the Tea board of India. We procure the best tea leaves after the tea tasters ensure the quality.
Tea Time Franchise : Founders Story
Uday Srinivas Tangella from Andhra Pradesh started Desi Teatime Pvt Ltd two years ago with the intention of helping the average person while clinging to that idea. The cheapest tea on the menu starts at Rs 10, and the priciest tea doesn't go over Rs 100.
Tangella dropped out of college and later moved to the United Arab Emirates to find employment after realising that engineering wasn't his cup of tea. He first became aware of the significant cost difference between a Starbucks coffee and a typical coffee in India while living in the oil-rich kingdom. He observed that such big-budget companies are unable to reach a large number of Indians due to their astronomical and prohibitive prices, especially in rural areas and smaller cities.
Tangella was inspired by this to establish a company that would provide affordable, high-quality tea made with real ingredients to the general public.
Tea Time is that charming little corner tea shop in the city where all chai lovers congregate. Currently, Tea Time has more than 200 locations throughout India, including Andhra Pradesh, Telangana, Kerala, and Tamil Nadu. Tea Time's products have a dash of originality because the teas are made from authentic Assam tea leaves.
Tea Time was founded as a self-funded business using solely the capital of its founder. With the aid of his buddy Uppuluri Babi from the village of Kadiyam, the 34-year-old opened Tea Time's first location in the Andhra Pradesh village of Rajamundry with a budget of Rs 12 lakh. Together with his buddy Arasu, who had previously worked in numerous coffee and tea establishments, Tangella managed the store and assisted Arasu in creating the tea recipes.
As people started to appreciate the lip-smacking tea and spread the word, foot traffic continued to rocket in. More than 3 crore clients have received tea from the firm nationwide to date, and two new locations, one in Bangalore and the other in Indore, were opened in 2019.
Why Tea Time Franchise?
Tea time company's reputation has quickly grown mainly by word of mouth in the tea and health community. Each blend is uniquely crafted to invoke an authentic tea sipping experience and made to satisfy our addiction and love for tea.
Find out what keeps our customers happy and coming back for more. Let's just say that once you've tasted the natural goodness, you'll be proud to give our teas a go.
Tea time company has 200+ Unit franchises of Tea Time spread across AP, Telangana & Kerala. The brand will soon open stores in Tamil Nadu, Karnataka, Maharashtra, Goa, Gujarat, & MP.
Tea Time Franchise Cost
Tea time franchise (Franchise Fee,
Marketing Feed with startup kit)
4.25 Lac INR
Royalty
3%
Profit Margine
40-80%
ROI
6-8 Months
Tea Time Franchise Cost
With a reasonable investment or franchise cost you will be able to earn a good profit margin. The franchise fee asked by Tea Time to all franchisees is Rs 4.5 lakhs excluding GST. Within these franchise fees, the company asks for Rs 20k as a security fee. Other than that, all the rest of the franchise fee goes to the other necessary costs that one will need to make.
The rest of the franchise fee includes marketing costs, equipment costs, agreement costs, and other necessary costs.
4.25 Lakhs is the total amount required to start a unit franchise of Tea Time. It includes the franchise fee, marketing fee, and the complete start-up kit consisting of the movable equipment (Refrigerator, Deep Freezer, Stoves, and Utensils, etc) & an initial stock to start the business. GST will be extra.
Investment Required for a Tea Time Franchise 
One must have proper investment while they are planning to open a franchise option. Most franchise companies expect their franchisee-getters to have a sufficient amount of budget in their bank account. They even ask for your bank statement of how well you can handle or manage money.
The total investment required for a Tea Time franchise business is Rs 4-8 lakhs. Yes, this amount depends on the franchise business model you choose. But, with this investment, you can easily get a Tea Time franchise in your location. Some other necessary investments that you need to make are the following:-
Equipment (pieces of machinery, kitchen utensils, jugs, pots, ovens, and many more)
Furniture
Computer settings with proper internet connectivity
Security cameras
A billing counter
Tea Time Franchise Royalty
The monthly royalty payable to the brand will be 3% of the gross sales. it includes a marketing fee. unit franchisee ongoing fees royalty the monthly royalty payable to the brand will be 3% of the gross sales.
For example, if your total sale is 1 lakh, the royalty will be 3000/-. Likewise, for 3 Lakhs, the royalty will be 9,000/-; for 4 Lakhs, the royalty will be 12,000/-. But we have put a limit on the royalty you pay. The maximum amount we collect as royalty will be Rs.9000/-.
You will be paying this amount to the brand if your sale is 3 lakhs and above. Even if your sale is 10 lakhs, you will not be paying anything extra. But in case your sale is lower than 3 lakhs, you will be paying only the required 3% royalty
Tea Time Franchise Requirements
Minimum 100 sqft outlet at a busy location which can be near to bus stops, highways, hospitals, markets, railway stations, IT campus, colleges, etc.
The outlet should have tile flooring, a kitchen partition, a water connection & an outlet counter. The franchisee has to arrange the said ones only. The rest of the brand will take care of.
Get 2 employees who will be trained by our chef to run your business. Anybody can learn the entire Tea Time menu in 3 days.
Tea Time Franchise Profit Margin
Profit margin ranges from 40% to 60%. The average payback period is from 5 to 10 months. Reasonable product prices start from Rs.10 (dum tea) to Rs.99 (premium milkshakes).
Tea business in India has proved to be a highly profitable business. Similarly, Tea Time has become a go-to location for most customers in India. The more attractive your business gets, the better profit margin you can earn in a month or annually. The exciting part is the profit margin of any Tea Time franchise in India.
After deducting all the necessary expenses you can expect a profit margin of 40-60% in this business franchise. Interestingly, you can expect more profit margin if the sale is strong. Make sure the sales made are strong so that you can earn a good profit margin.
Tea time franchise Return of Investment
If we assume that your average sale per day is Rs. 10,000/- and you are selling only the product with the least profit margin (which is impossible, though), and even if you are repeating it the whole month, your take-home (profit) after deducting the rent, salary electricity, product cost, and royalty, will be Rs.80,000/- to 1 Lakh. This brings your ROI within 5-6 months.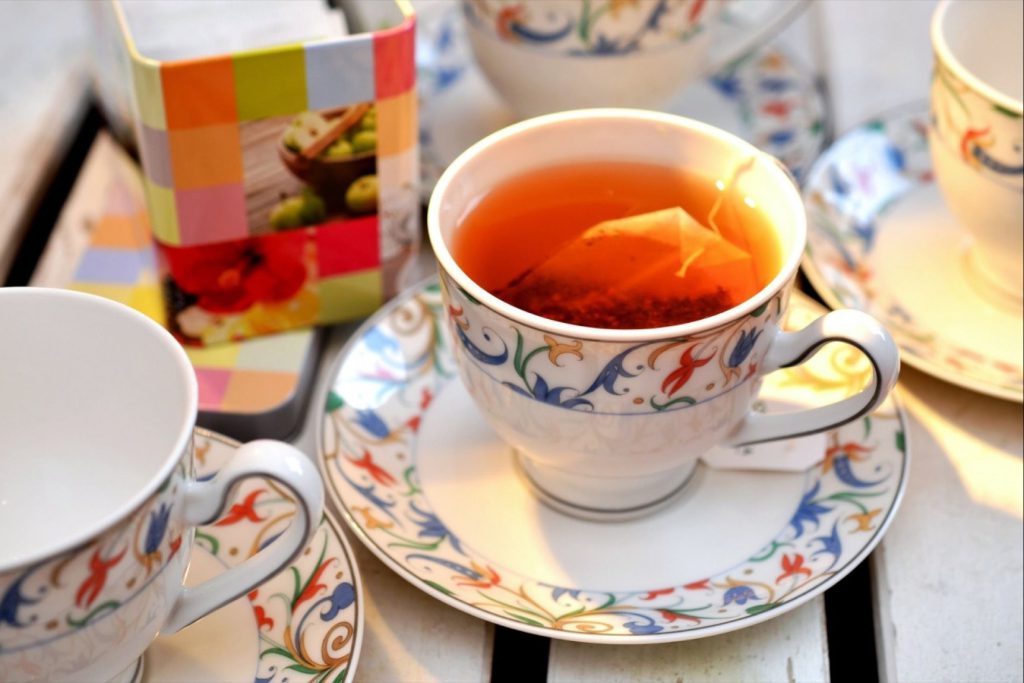 Tea time franchise Support:
Yes, we are entrepreneurs too..! Hence we know all about the desire to have your own business. At the same time, being in business for yourself doesn't mean you have to be in it by yourself…! And this describes our approach to franchisee support. It is your business in your community.
We want to offer you all the resources that our most successful franchises use to create their winning formulae. Our job is to get you to the dance, so you can shake your groove thing…!
Assistance in the outlet selection process.
We provide a COMPLETE START-UP KIT.
We provide EVERYTHING to prepare the entire Tea Time menu.
Operational Support.
Initial Management Training.
Research & Development updates.
Grand Opening in Marketing & Advertising.
Use of the Tea Time brand name, trademarks, and slogans
Tea Time Franchise Review
This business, in our opinion, is better than all other tea franchises and is 100% profitable. There are no additional hidden costs, and the investment is extremely real and reasonable.
No matter how high the sales are, even after the initial investment, the royalty is only 2,000 Rupees. A big factor for the long term is the franchise retention rate, which is only 10%.
Since the outlet doesn't need much room, you might set up a modest seating area close to your store. If you like, you can also add certain things to your shops. But the franchise forbids adding any other tea flavours.
Tea Time places a lot of emphasis on marketing. They do not pass up the chance to promote themselves at events like concerts, comedic performances, and cricket games.
The tea time reviews from customers are fantastic. Tea and milkshakes come in a range of flavours. If you'd like, you can include some food products.
The best thing about tea is that it is a requirement, therefore you can simply attract repeat consumers. Your goal should be to retain consumers by providing excellent tea and making them happy.
The success of a franchise is significantly influenced by the location. Tea Time is a tiny shop, therefore you can easily afford a tiny store in a crowded market with lots of customers. Try to locate the outlet close to businesses, schools, corporate headquarters, and other areas with lots of foot traffic.
Franchise Contact Details
Tea Time group Address
Address: Seshayya Metta, Rajahmundry, Andhra Pradesh 533101Hours: Closed ⋅ Opens 6 AM Thu
To apply for the franchise, please click here tea time Franchise
Phone: +91 6366370426
Is the tea time franchise profitable?
Yes, of course! The tea franchise is a profitable business, but a few things you should take into mind are brand awareness in your area, estimated customers in your area, brand existence, etc. For eg: tea time is much popular in metro cities but people are not aware of it in major cities of the northeast.
What are the benefits of franchises for the tea business?
A bundle of advantages is there for any type of franchise business, in the case of tea time franchise you will get partnered with a well-known brand with an already well-established audience.
Is the tea time franchise an Indian brand?
Yes, the Teatime franchise is an Indian company.