Top 10 Best Tea Franchise in India: Today, in this article we will help you to get to know about the top 10 best tea franchises in India. Also, we will share the details about the best tea franchise under 1 lakh along with franchise cost and many more.
India is a country that has a tea stall on every corner of the megacities. People enjoy having tea and coffee in these stalls at a reasonable price. Nowadays for maintaining hygiene people prefer visiting well-decorated cafes that have a good ambiance. Some of the top ten tea brands for franchise business in India are as follows.
Note : This Article ranks these franchise on the basis of ease of doing business, considering an investment, brand value & opportunity of business in most part of the country. For any queries reach us at 8437893019.
Want to Grow Your Business - Contact Us
List of Top 11 Best Tea Franchise in India
The Chai Theka Franchise
The Chai Theka is amongst one of the fastest-growing Tea franchises in India with a very considerable amount of Investment. The Chai Theka offers multiple types of franchises including the Kiosk Model & Dine Model. The Chaika Theka offers Kiosk Model with a minimum franchise cost of 3 Lakh + Gst.
| | | | |
| --- | --- | --- | --- |
| Franchise Type | Kiosk | Dine | Mega |
| Area | 100 to 200 sqr feet | 250 to 500 sqr feet | Above-550 sqr feet |
| Machinery | 3.5 lac | 4 lac | 4 lac |
| Interior | 2.5 lac | 4 lac | 5-6 lac |
| Raw Material | 1 lac | 1.5 lac | 1.5 lac |
| Utensils and Disposable | 1 lac | 1.5 lac | 1.5 lac |
| Franchise fees | 3 plus GST | 4 plus GST | 6 plus GST |
| Total Investment | 11 lac | 15 lac | 18-19 lac |
Chai Theka Franchise Cost & Requirements
The average monthly profit of The Chai Theka Kiosk Franchise is 2.3 Lakhs & 4.3 Lakhs for a Dine In franchise. For Kiosk Model Franchise, 150- 250 Sq. Feet Area will be required whereas for Dining Model Franchise, 500- 600 Sq feet Area will be required. This must be at a prime location
Founded: 2019
Franchise Outlet: 50 +
Franchise Cost: 3 Lakh For kiosk, 4 Lakh for Dine, 6 Lakh for Mega Franchise (Gst applicable)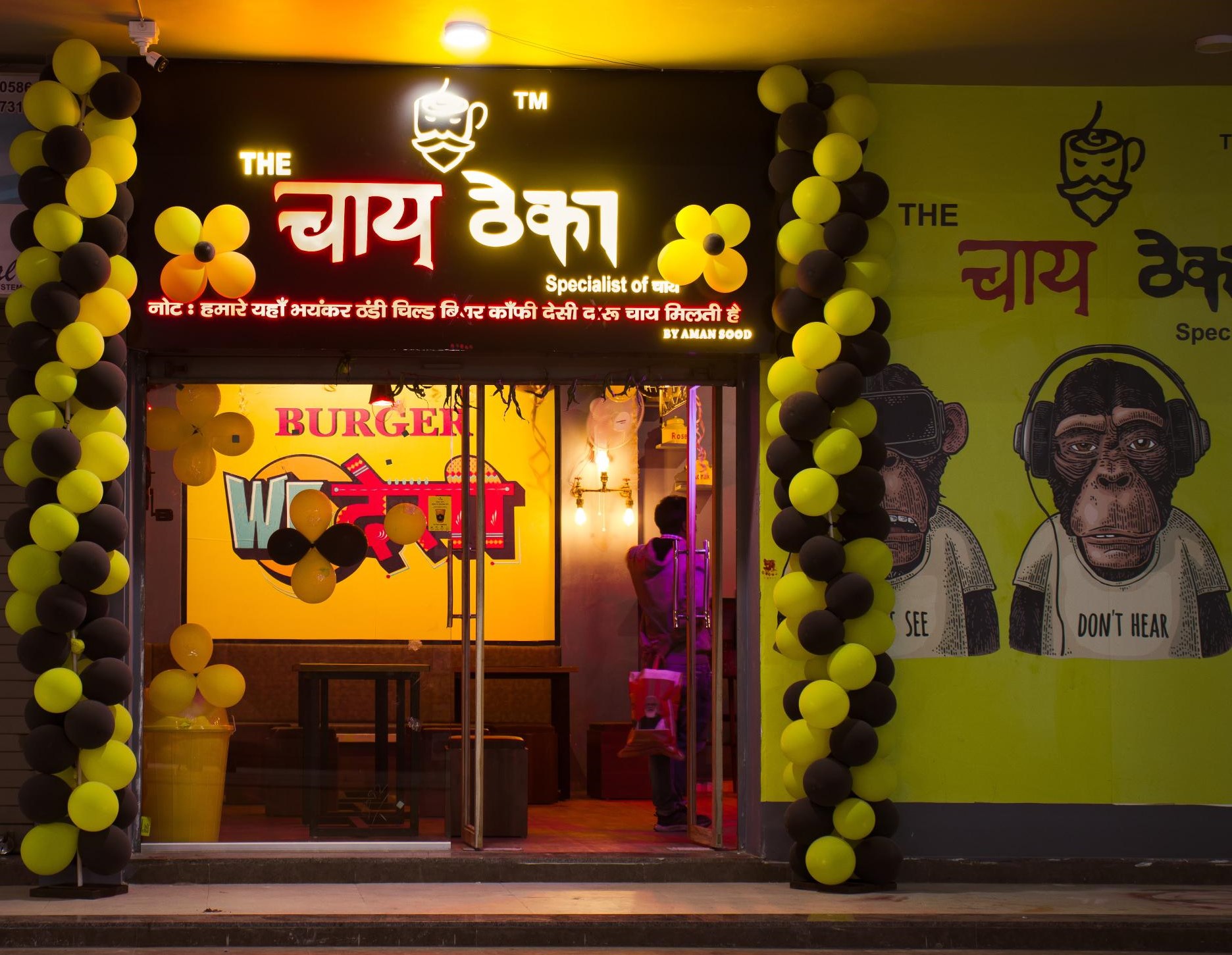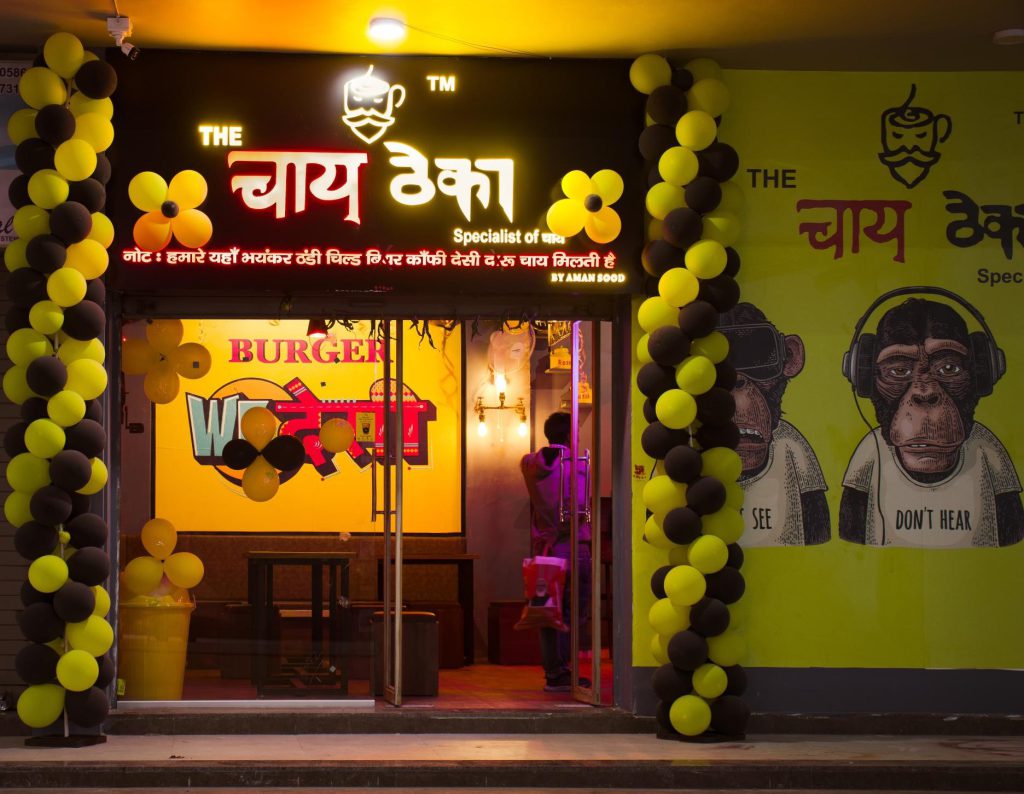 Tea House Franchise
The tea house Franchise is one of the Best tea Franchise tea chain franchises in India. Tea House is serving tea, coolers, shakes, coffee, and lassi at their tea corner. Tea House is mainly concentrated in the southern part of India. Tea House is selling products in the range of INR 10 to 100.
Now Tea House is looking to expand itself in other parts of India, especially in first and second-tier cities. To get a Tea House franchise, investors should have a space of 150 to 200 square feet. The unit franchise cost needed will be Rs 3.25 lakhs.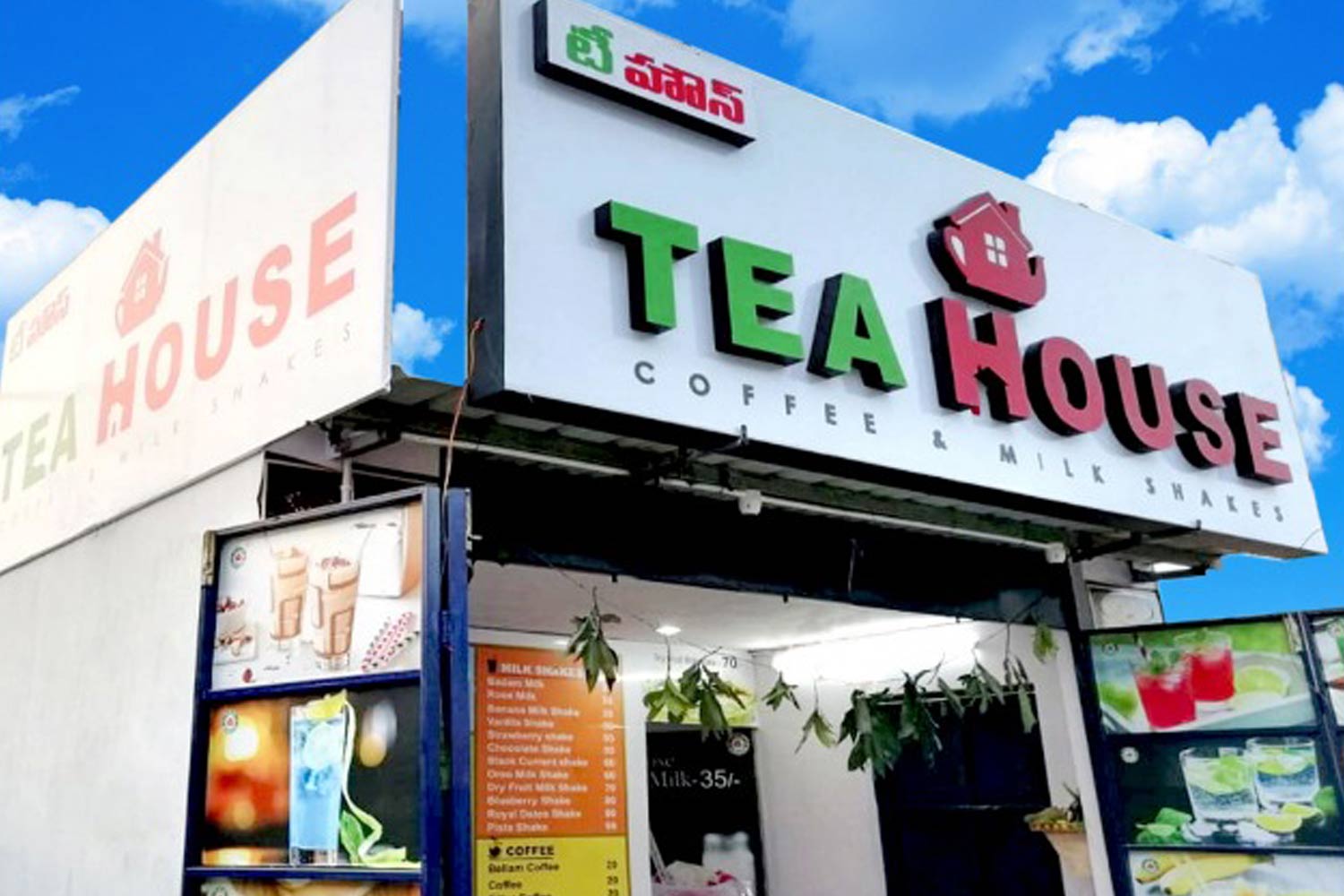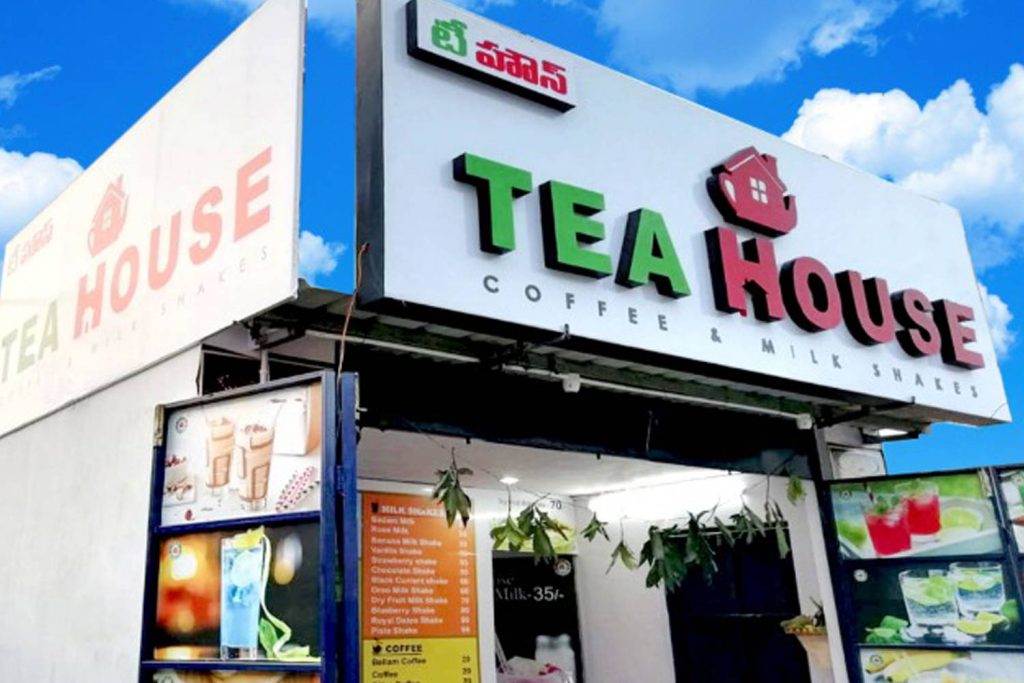 The space cost needed will be Rs 2 to 5 lakhs. The maintenance cost needed will be Rs 1 to 2 lakhs. The total investment needed will be 6 to 10 lakhs. The profit margin will be 40% to 80% of the gross margin. The franchise agreement term must be up to 5 years.
At the end of the 5 years of the contract, an investor can extend it for another 5 years by paying 10% of the franchise fee. The minimum number of employees require at Tea House Franchise is 2 which franchise holders can increase according to the requirement of their outlet. Tea House does not ask for experience. New employees without experience are also welcome for the outlets.
Tea House provides 3 days of training to the employees. It does not matter if one has experience of 1 week or 1 year to run a Tea House Franchise.
Tea House Franchise Key points:
Founded: 2013
Franchise Outlet: 13
Franchise Cost: 14 lakhs + GST
Tea Time Franchise
Tea Time is founded by Uday Srinivas Tangella in 2016 and this is 4th Largest and best Tea Franchise Brand Uday Srinivas Tangella risked Rs 12 lakhs from his pocket as an initial investment for his start-up business. Tea Time was first established in the little town of Rajamundry in Andhra Pradesh.
Tea Time has expanded its operations by incorporating its presence in 200+ outlets within India itself in just 4 years. The price range at which tea products are offered is Rs 10 to Rs 100 making every consumer a target consumer and that is the unique selling point the Tea Time franchise offers. A space of 100 square feet outlet at a prime location near colleges, bus stops, highways, hospitals, IT companies is required.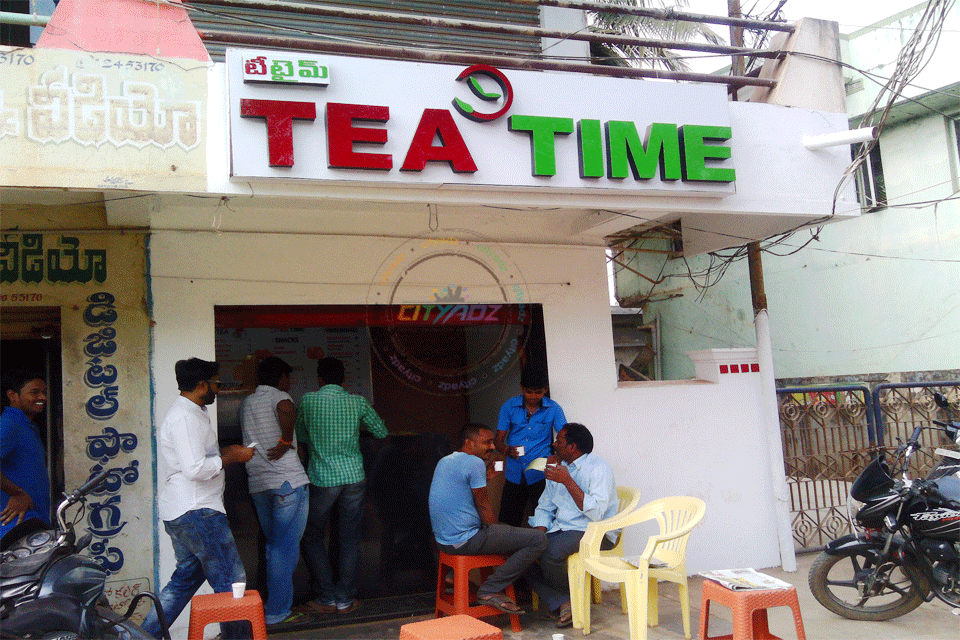 A staff requirement of 2 or more who can be trainable is required. Some outlets involving water connection, tile flooring, kitchen partition, and outlet corner are required. The investment to get the franchise of Tea Time required is 4.5 lakhs. The staff required is 2 and the band fee requirement is Rs 2000. The profit margin is 40% to 80%.
Tea Time Franchise Key points:
Founded: 2016
Franchise Cost: 4.25 lakhs + GST
Space requirements: 100 square feet
Profit Margin: 40% to 80%.
Yewale Tea Franchise
Yewale Amruttulya, a traditional tea outlet of India is a Pune-based tea start-up that caters to the demand for tea among the consumers through their outlet. And 5th Best Tea Franchise Brand. Yewale Tea has an estimated 30 branches in Pune and is aiming to expand by establishing as many as 100 outlets in Maharashtra. Yewale Tea was a father-son duo tea start-up established in 1983 by Dashrath Yewale and Nilesh Yewale as a side business after selling milk.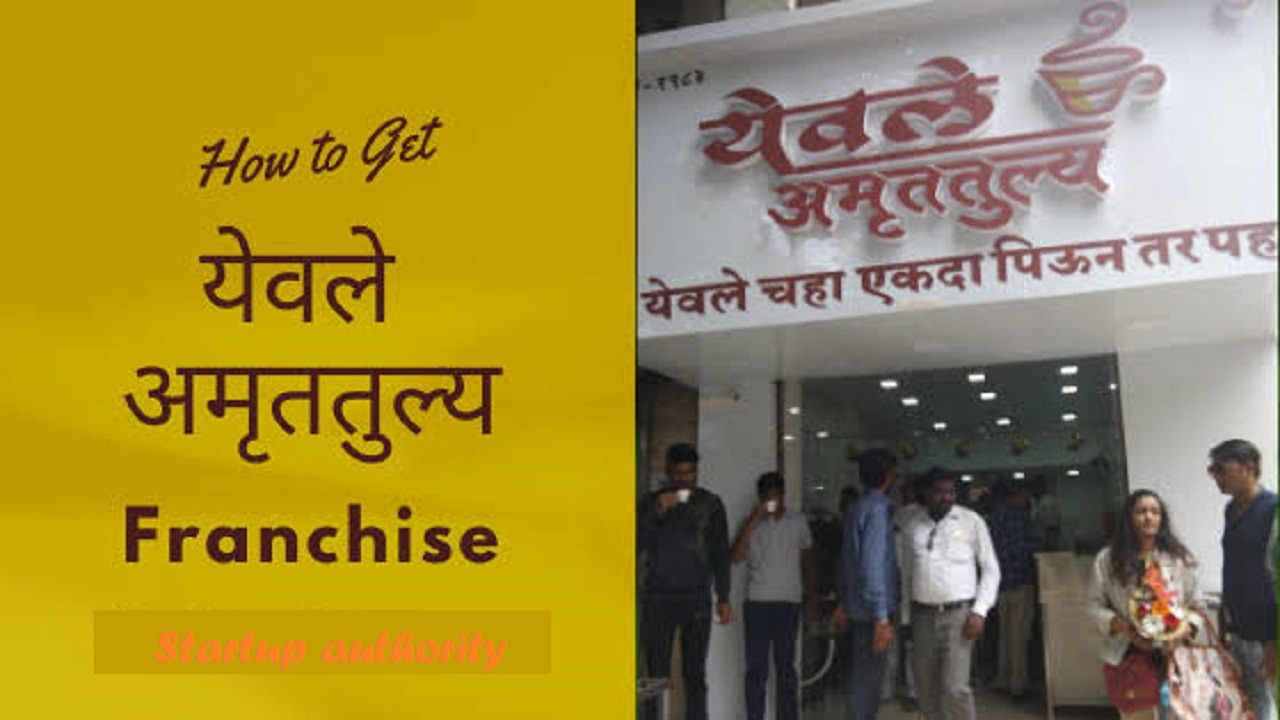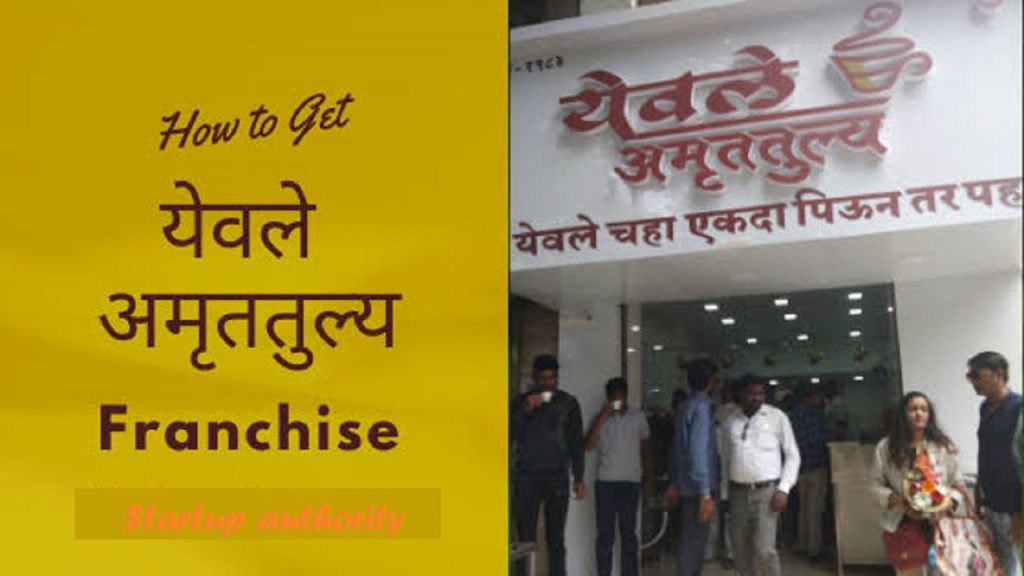 Requirements For Yewale Tea Franchise
Space requirement :- 250 to 300 square feet to establish a Yewale tea franchise outlet in prime locations is required.
Documents Required:- GST Registration, FSSAI approval documents from Yewale Amruttulya, Trade Mark approval from Yewale Amruttulya, Rental Agreement, and PAN and Aadhar Card Details is Required. The investment required for Yewale tea franchise is as follows:-
Yewale tea franchise Key points:
Franchise Fee – Rs 3 lakhs
House Keeping and Material – Rs 67800
Billings – Rs 97800
Advertising – Rs 150000
Machines- Rs 410000
Kitchen Equipment – Rs 70000
Interior Designing – Rs 4 lakhs H.
Founded : 1983
Franchise Outlet: 30
Franchise Cost: 12 lakhs + GST
Space requirements: :- 250 to 300 square feet
Profit Margin: 40% to 80%.
Outlet Launch Expenses – Rs 1 lakhs. A Yewale tea franchise is likely to yield a profit of Rs 1,00,000 per month.
Chai Sutta Bar Tea Franchise
Chai Sutta Bar is one of the fastest-growing tea chains in India and also the Best Tea Franchise after its existence in early 2016. Initially, the founder established the seeds of Chai Cafe in Indore Of Madhya Pradesh. The owner of Chai Sutta Bar is Mr. Anand Nayak ( Director and Co-Founder), Mr. Anubhav Dubey (Director and Co-Founder), and Mr. Rahul Gothi (Managing Director). The requirements to get Chai Sutta Bar Franchise are as follows.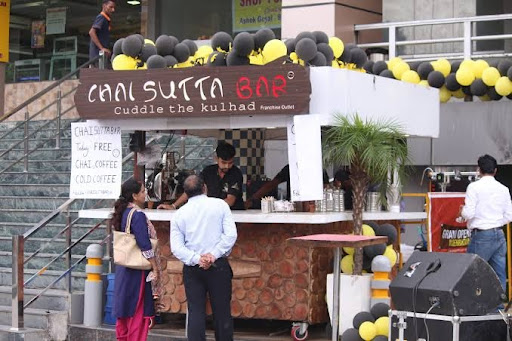 Chai Sutta Bar Franchise Key points:
Founded: 2016
Franchise Fee – 6 lakhs
Franchise Outlet: 200+
Franchise Cost: – 16 lakh + GST
Space requirements: 300 to 400 square feet
Profit Margin: 35% to 40%
Machinery and Equipment – 3 lakhs
Interior and Furniture – 5 lakhs Initial Raw Materials – 2 lakhs
Total Investment s ROI – 14 to 18 months Royalty – 2%
Profit Margin –Employee – 3 to 4 Staff
MBA Chaiwala Tea Franchise
Prafull Billore is popularly known as MBA Chaiwala. He is the proud owner of the MBA Chaiwala Franchise, which is now a three–crore empire built on 'Chai' and his dreams.
Prafull is a B.Com graduate hailing from a middle-class family in Madhya-Pradesh. Despite spending two valuable years preparing for CAT, he failed to clear the exam twice. Getting depressed Prafull packed his bags and set out to travel across the country.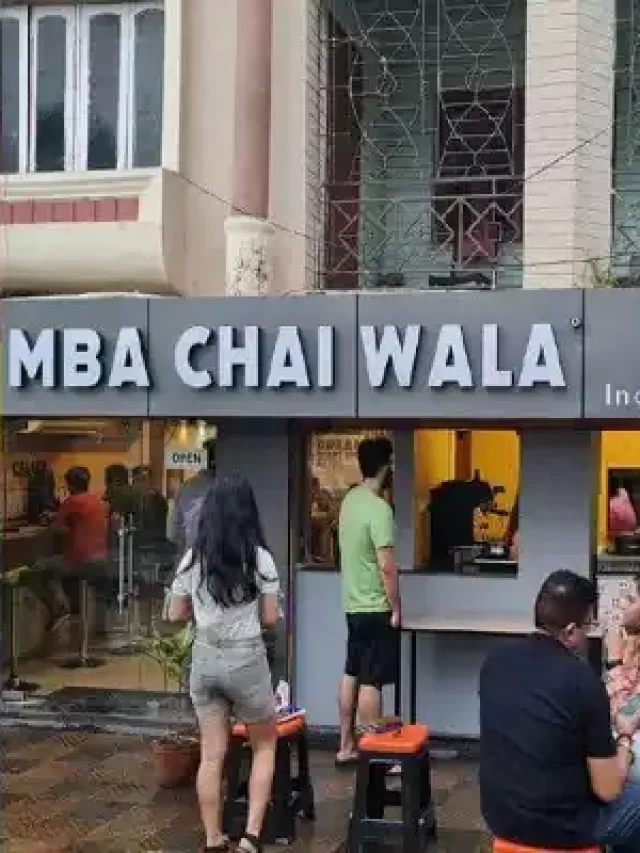 Eventually, after traveling multiple cities Prafull decides to settle in Ahmedabad and hunt for a job. He started working in McDonald's for a salary of Rs 6000 per month.
He often wondered, " Why to sell burgers for someone else, while I can make and sell on my own," and that led to the inception of the 3 crore MBA Chaiwala empire and This is the Best Tea Franchise in India.
Mba Chaiwala Tea Franchise Key points:
Founded: 2017
Franchise Outlet: 50+
Franchise Cost: 9-10 lakhs + GST
Franchise Fee: 3 Lac+
Space requirements: 100 – 200 sq. ft
Profit Margin: 40% to 80%.
Starbucks Tea & Coffee Franchise
Starbucks has been established in 1971 and is a popular American coffeehouse and is the best tea franchise in India.
Investors can get the franchise of the coffee shop for Rs 20 lakhs and the infrastructural investment will be around Rs 1 crore.
The investor should have an area of 1000 to 2000 square feet and around eight employees to get the franchise of Starbucks.
Starbucks Franchise Key points:
Founded: 1971
Franchise Outlet: 233+ In India
Franchise Cost: 1 Cr
Franchise Fee: 3 Lac+
Space requirements: 1000 to 2000 sq. ft
Profit Margin: 40% to 80%
Kalp Tea Franchise
It is not just good quality products that can earn great revenues to a company but positive reviews and a positive word of mouth is also one of the reasons a company is able to grow in such a competitive market. The company, Kalp Amruttulya is situated at Chakan, Pune, Maharashtra. The brand introduces itself as one of the proud companies to have an extensive range for tea for both commercial and private customers.
Founded back in the year 2018 by Mr Chandra Shekhar Varpe, a businessman belonging from Maharashtra is the owner of the company. It is with the leadership and strong management of Mr Chandra, Kalp Amruttulya has taken a lead in the market.
Costa Coffee Franchise
Costa Coffee was established by Bruno Costa and Sergio Costa in 1971. The franchise cost for this shop is between Rs 4 lakhs to 8 lakhs. The infrastructure cost will be around 30 to 40 lakhs. Costa Coffee claims 5% of the total revenue from its franchise owners. Investors should own an area of 1000 – 2000 square feet and must have around 20 staff members.
Costa Coffee Franchise Key points:
Founded: 1971
Franchise Outlet: 233+ In India
Franchise Cost: 1 Caror
Space requirements: 1000 to 2000 sq. ft
Profit Margin: 40% to 80%
Best Tea Franchise Brand
Mr. Tea Franchise
Mr. Tea is founded by Kodudula Naveen reddy, on 26 Jan 2021. This is a tea company that provides Franchises to open a new franchises in a different location in India. Mr Tea Franchise has opened more than 100 Franchise outlets in India till Jan 2022.That means you are not too much late & still can opt for this in your area.
Mr. Tea Franchise Key points
Founded: 2021
Franchise Outlet: 100+ In India
Franchise Cost: 5 Lack INR
Space requirements: 100 to 200 sq. ft
Profit Margin: 40% to 50%
Is there any tea franchise under 1 lac?
A good Tea franchise under 1 lac is not available currently.